Fedblog

Government Executive Editor in Chief Tom Shoop, along with other editors and staff correspondents, look at the federal bureaucracy from the outside in.
Wanna Buy a Heating Plant?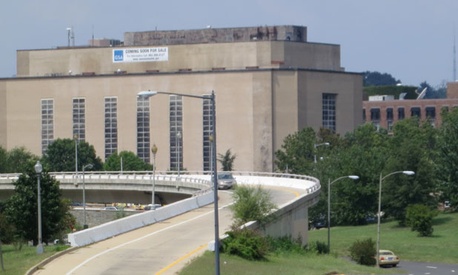 Charles S. Clark/GovExec.com
The "for sale" sign is visible to much of Washington just below the roofline of the 64-year-old faded beige "West Heating Plant" in Georgetown. The white banner was erected in June by its owner, the General Services Administration, just before Republicans on the House Transportation and Infrastructure Committee visited the site to stage another in a series of hearings blasting GSA's allegedly slow efforts to sell off unneeded federal properties.
The empty, industrial-flavored property at 29th and K streets Northwest (for an alluring description, see GSA's website ) was portrayed by lawmakers as prime real estate that would offer a new owner spectacular views of the nation's capital.
Now comes an encouraging word of a receptive market, as well as more signs that the wheels of government can grind slowly.
According to GSA spokesman Dan Cruz, "GSA has had significant interest from the private sector in the Georgetown Heating Plant. We are still in the pre-disposal phase for this property," he told Government Executive. "We will formally engage the private sector and the public this fall and begin the next steps to get the property off of our books."