Fedblog

Government Executive Editor in Chief Tom Shoop, along with other editors and staff correspondents, look at the federal bureaucracy from the outside in.
Mermaids? NOAA Says No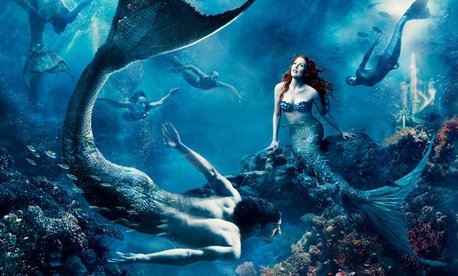 Julianne Moore and Michael Phelps posed for Disney for this 2008 promotional photo

AP Photo/Disneyland, Annie Leibovitz
Mermaids are not real, the National Oceanic and Atmospheric Administration has declared on its
website
.
Although NOAA typically works on tracking weather patterns and monitoring fisheries management, the agency felt the need to set the record straight, stating, "No evidence of aquatic humanoids has ever been found."
The clarification came after a recent Animal Planet special, entitled "
Mermaids: The Body Found
" aired, offering up evidence of cave paintings and mysterious ocean sounds as proof of the existence of the mythological creatures. Viewers of the special contacted the agency with requests to finally reveal the truth about mermaids. Perhaps the Interior Department will be inspired to set the record straight about Bigfoot.