Fedblog

Government Executive Editor in Chief Tom Shoop, along with other editors and staff correspondents, look at the federal bureaucracy from the outside in.
HUD Chief a Player?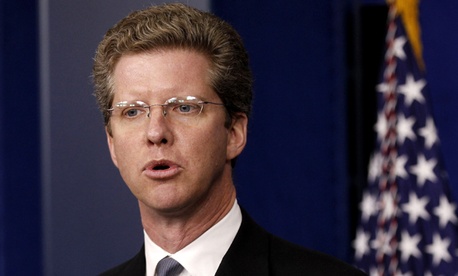 Pablo Martinez Monsivais/AP
Housing and Urban Development Secretary Shaun Donovan comes off as influential and prescient in an article in the May issue of The American Prospect. Titled "The Man the Banks Fear Most," the piece by Harold Meyerson is actually a portrait of New York State Attorney General Eric Schneiderman and how he "compelled" President Obama to change course this January and launch a criminal investigation of Wall Street's role in the 2008 economic meltdown.
Donovan is described as having spent two and a half frustrating years trying to persuade banks to voluntarily reduce mortgages for millions of underwater homeowners. He also was skeptical of the adequacy of ill-fated proposals by state attorneys general to settle the cases against banks that engaged in so-called "robo-signing" of masses of risky loans, and said so to Obama.
As the article has it, Donovan "had long favored such an investigation but had been unable to overcome the opposition of other administration officials." But only after he teamed up with fellow New Yorker Schneiderman and the settlement proposal had died did the administration shift its position. Obama announced the Justice Department probe in his Jan. 24 State of the Union address