Fedblog

Government Executive Editor in Chief Tom Shoop, along with other editors and staff correspondents, look at the federal bureaucracy from the outside in.
A Little Perspective on the GSA Scandal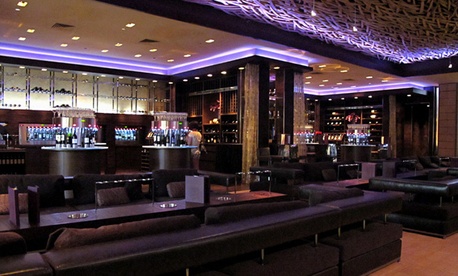 The Hostile Grape lounge is in the M Resort and Casino in Las Vegas.

Flickr user roundnoon
Nobody is defending the decision of Public Buildings Service officials to hold the now-infamous over-the-top Western Regions Conference in 2010. (By my count, only one person so far is even making the case that the firings of top officials were excessive.)
Still, when everybody from members of Congress to Jon Stewart is declaring that this whole situation is particularly bad because GSA is charged with saving the federal government money, it's important to note that this is exactly what GSA does, and continues to do, even as this sideshow continues.
To take just one example: A year ago, GSA negotiated new airline contracts for federal agencies to use for official travel. The rates are 70 percent below standard commercial fares, on average. That will save the government an estimated $7.4 billion in airline ticket fees this fiscal year. If my math is right, that works out to more than $20 million a day, or a little more than $844,000 an hour. So using the savings, GSA could fund one lavish PBS conference an hour for the whole year.
Not that it should, of course. Waste is waste. But it's important to keep it in perspective.