Fedblog

Government Executive Editor in Chief Tom Shoop, along with other editors and staff correspondents, look at the federal bureaucracy from the outside in.
Who Gets to Occupy the Oval Office Next Year? Maybe Nobody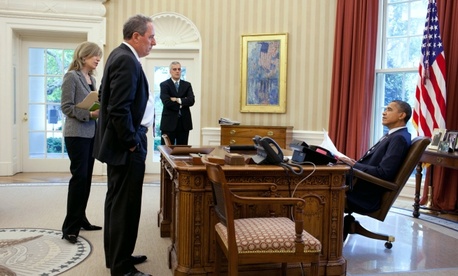 Pete Souza/White House
No matter who emerges victorious in this year's presidential campaign, the winner may not be able to occupy the Oval Office for at least part of next year, Washingtonian's "Capital Comment" blog reports. Ongoing renovations of the White House could force the president out of one of the most famous offices in the world.
In fact, much of the West Wing of the White House could be off-limits to the president and his team in 2013. It's all part of a renovation effort that has already seen much of the facility torn up for several years. The press office and briefing room was completely overhauled, and parts of the area around the Wing Wing currently are fenced off for ongoing work.
(Photo: Pete Souza/White House)