Promising Practices

A forum for government's best ideas and most innovative leaders.
The Blowout U.S. Jobs Report for April in Two Simple Charts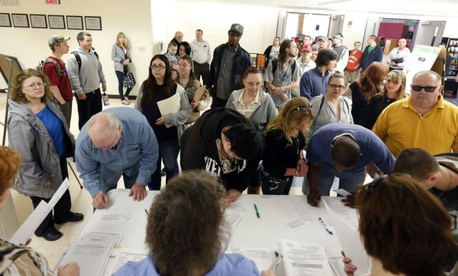 Job seekers line up for a job fair at Columbia-Greene Community College in Hudson, N.Y.

Mike Groll/AP
The U.S. economy added 288,000 jobs in April, exceeding expectations. The unemployment rate fell to 6.3%, a five-and-a-half year low. Here's the breakdown of employment status for all Americans age 16 and above:
Here's what job creation and loss looked like in various industries last month:
Reprinted with permission from Quartz. The original story can be found here.