Promising Practices

A forum for government's best ideas and most innovative leaders.
The Secret to a Relaxing Vacation: Send All Your Email to the Trash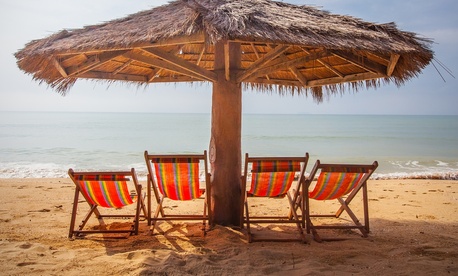 Image via Bule Sky Studio/Shutterstock.com
Have you ever returned from vacation more stressed out than when you left? Is the reason because you came home to 10,000 email messages that managed to convey high pitched anxiety even in text (with a few exclamation points to add pressure)? Vacations should be a break from the insanity, not a procrastination of it.
Years ago, I realized that when I went on vacation, I needed a real break. I didn't want to be tethered via email or social media. I wanted to go offline. But I also wanted to come back without the onslaught of messages that would take me weeks to unbury myself from. So I started instituting email sabbaticals. The idea is simple: turn off your email. Set up a filter and Send all messages to /dev/null (a.k.a. the Trash). Send a bounce message telling people their message wasn't received and that they should resend it after X date or send you the contents via snail mail.
Of course, if you just turn off your email with no warning, you're bound to piss off your friends, family, colleagues, and clients. So here are some tips to successfully taking an email sabbatical:
Image via Bule Sky Studio/Shutterstock.com