Promising Practices

A forum for government's best ideas and most innovative leaders.
Infographic: 10 Leadership Lessons from Famous People
Here are 10 pearls of wisdom to help you start your week. Some simple lessons from famous leaders and thinkers. Have any favorite leadership quotes of your own? Share in the comments below.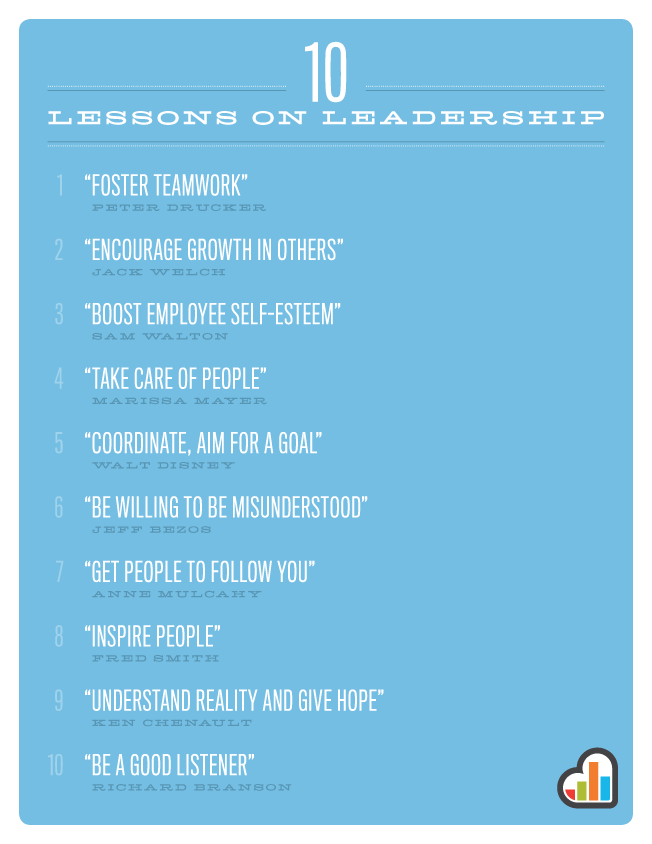 [via Technology Cafe]