Promising Practices

A forum for government's best ideas and most innovative leaders.
When America Was Female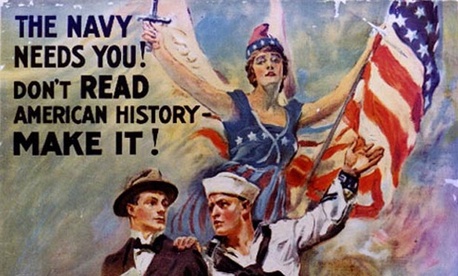 World War I recruiting posters often used Columbia as a symbol.

National Archives
The photos of the historic suffragette March on Washington on March 3, 1913, that were all over the place over the weekend were a reminder of how far America has come in the last century, and of how much American women have been at the forefront of pushing the international rights of women forward. But as I admired their bonnets and their courage, their side-buttoned boots and hooded woolen cloaks and looks of fierce determination, the women in the 100-year-old images also raised for me some slightly more prosaic questions.
Why were some staging tableaux wearing breastplates and laurels? Who were they dressed as? And -- perhaps more importantly -- why can't contemporary feminists have costumes that are as regal and classical as those of 1913 -- instead of Code Pink's vulgar giant magenta lady bits?