Promising Practices

A forum for government's best ideas and most innovative leaders.
Infographic: The Secret to Better Sleep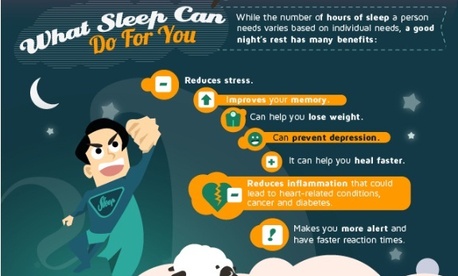 As we head into 2013, many Americans may have resolved to get more sleep this year. Dr. Francis Collins, Director of the National Institutes for Health, recommends that adults get seven to eight hours of sleep each night. According to this Infographic from Greatist.com, most Americans are clocking in just shy of the full seven hours they need, catching about 6.9 hours on average. The results of too little sleep include slower reaction times, higher blood pressure, increased risk of diabetes and—pay attention all you 2013 weight watchers—eating more.
Check out the infographic below to learn more about the foods that inhibit a good night's sleep, the power of naps and some famous folks who made good use of day dreaming:
[Via Greatist.com]