Promising Practices

A forum for government's best ideas and most innovative leaders.
Obama Tackles Questions about Fiscal Cliff on Twitter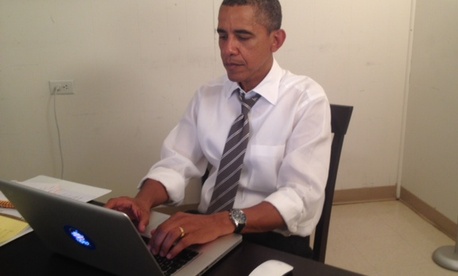 President Obama participates in an online chat on Reddit, Aug. 29. 2012. (Reddit)


Subscribe:
Newsletter
Facebook
LinkedIn
President Obama will be taking to Twitter to answer questions about tax increases associated with the fiscal cliff negotiations today at 2 p.m. EST. In recent days the White House has signaled that Obama would be taking a more active role in resolving the fiscal cliff standoff by appealing directly to the American people.
To aid that effort the White House has sounded increasingly like the Obama campaign machine—encouraging grassroots activists to share stories about what an increase of $2,000 in their taxes would mean to them under the Twitter hashtag #My2k.
You can ask questions of the President on Twitter using #My2k and follow along at @WhiteHouse on Twitter.
If you miss the conversation it will be posted later on on WhiteHouse.gov or Storify.com/WhiteHouse.
Updated on 12/3/12 at 4:49 p.m.:
You can read all of President Obama's responses below: