Promising Practices

A forum for government's best ideas and most innovative leaders.
Reputation Management for Federal Agencies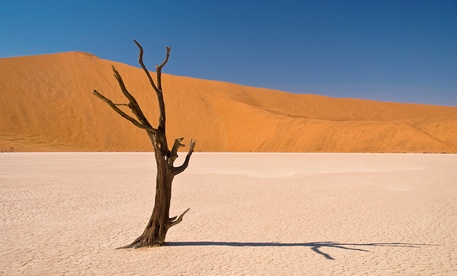 Image via Andreas Koeberl/Shutterstock.com
Abraham Linclon famously said, "Character is like a tree and reputation its shadow. The shadow is what we think it is and the tree is the real thing." When we're a part of an organization, we experience the real thing--the character of the organization. We often feel frustrated by the disconnect between our experience and the public's view of our organization's reputation.
That shadow of reputation is a funny thing. It influences the value we associate with the work of others and, with one act, can be irreparably damaged. Remember when a woman charged that she found a finger in her Wendy's fries? The public was outraged and blamed Wendy's restaurants immediately. Even though it turned out the woman actually planted the finger there, people were quick to react negatively given all the bad press about fast food chains.
Reputation is so important, that even entire countries are hiring companies to manage their brand. Former Prime Minister of Belgium Guy Verhofstadt, hired a team of image-makers to rebuild his country's reputation after a series of corruption accusations in the government. As a part of the new image, Belgium introduced a new logo with edgy colors that sports the internet suffix "be." Prime Minister Tony Blair even launched a "Cool Britannia" campaign to give the impression that the United Kingdom is a central hub for all things media, design, and fashion.
If countries can build reputations around the attitudes and images they want to convey, so should agencies. But how is a reputation created?
According to international relations scholars, there are two ways that reputation is created: through the lens of past actions or through the current calculus of the situation. Essentially, reputation can be based on what you have done in the past or what is going on in the current environment that impacts what you are doing. I tend to see reputation being created by a combination of the two. Based on these theories, how can agencies manage their reputations after an image fall-out?
Admit guilt. The Veterans Affairs Department was recently cited with excessive conference spending according to an internal investigation. The VA came out with a statement stating that the misuse of taxpayers' dollars was completely unacceptable. Admitting wrongdoing will likely change the conversation from being about the SNAFU to being about resolution.
Be genuine. Although admitting guilt is an important step in making amends, issuing a statement that reports the facts and ignores the human element will likely be ineffectual. People may think your apologizing to save face rather than understanding the consequences of your actions.
Address the perception and the reality. A colleague once told me that, in the workplace, "their perception is your reality". In the media, your agency's budgeting may have been misconstrued or even manipulated, but remember that you need to address the perception that has been created. Crying wolf won't make people sympathetic to your cause.
Don't disregard the current climate. If reputations are impacted by the current environment, than a response should convey remorse in light of the bigger picture. Make sure your public affairs team is asking themselves, what is happening outside your agency that is causing this response? The answer to that question will help you devise a strategy for issuing a response.
How does your agency address public fall-out?
Follow Excellence in Government on Twitter | Facebook | Google + | LinkedIn
Notes from the Research Desk highlights the best practices, salient data and emergent perspectives uncovered by the Government Business Council's (GBC) team. Each week, Research Manager Dana Grinshpan will share the discoveries most important to federal managers.