Video: Heckler confronts Obama over Iran threat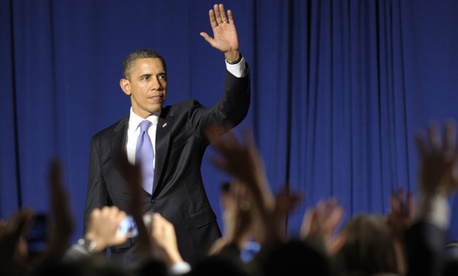 Susan Walsh/AP
If there's a universal truth of presidential races, it's that candidates have to deal with hecklers. And as the gallery below demonstrates, the 2012 contest has already seen plenty of them—including everything from shouters in the peanut gallery to sign-bearing protesters.
President Obama was campaigning in New York City on Thursday evening when he was interrupted by a woman urging him to avoid going to war with Iran.
"No war in Iran!" she shouted.
"Nobody has announced a war, young lady," Obama said to applause. "But we appreciate your sentiment. You're jumping the gun a little bit there."