Lawmakers want to finalize a spending blueprint and stiffen the Capitol's defenses.
Read more10:23 AM ETLeave a comment Manuel Balce Ceneta/AP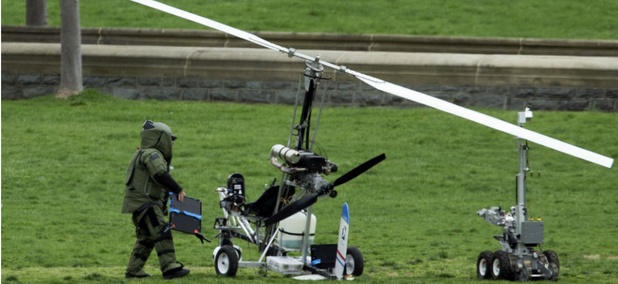 LATEST NEWS
Tech
Rand Paul Reverses Course on Drones The Kentucky senator defends the White House drone policy he once lambasted in a 13-hour filibuster, ...
Nextgov
GSA to Host Data-Infused Hackathon Participants will be tasked with designing innovative tools to improve data collection at GSA and other ...
Excellence in Government
The After-Work Email Quandary People complain about checking their inboxes when they're out of the office, but some of them kind of enjoy it ...
TSP TICKER
| FUND | G | F | C | S | I | |
| --- | --- | --- | --- | --- | --- | --- |
| APR 24 CLOSE | $14.7025 | $17.1309 | $28.1140 | $38.7991 | $26.8168 | |
| DAILY CHANGE | 0.0007 | 0.0226 | 0.0634 | -0.1069 | 0.2242 | |
| THIS MONTH (%) | 0.12 | 0.27 | 2.5 | 1.43 | 4.76 | |
| FUND | L 2050 | L 2040 | L 2030 | L 2020 | L Income | |
| --- | --- | --- | --- | --- | --- | --- |
| APR 24 CLOSE | $15.7902 | $27.6814 | $25.8891 | $23.7023 | $17.7516 | About the TSP Ticker |
| DAILY CHANGE | 0.0415 | 0.0632 | 0.0553 | 0.0416 | 0.0129 | Monthly Returns |
| THIS MONTH (%) | 2.52 | 2.22 | 1.97 | 1.57 | 0.68 | TSP Site |
MORE FROM GOVERNMENT EXECUTIVE MEDIA GROUP