Presidential candidates also talk VA reform and how feds can intervene in state crises.
Read more February 5 Leave a comment Jim Cole/AP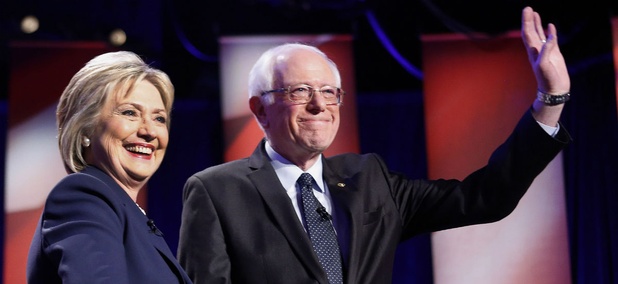 LATEST NEWS
On Politics
Why Bernie Sanders Can't Govern Hillary Clinton's realistic attitude is the only thing that can effect change in today's political climate.
Oversight
Carly Fiorina Gets Shut Out of Debate An intense lobbying effort from the former Hewlett-Packard executive didn't convince ABC News to let ...
TSP TICKER
| FUND | G | F | C | S | I | |
| --- | --- | --- | --- | --- | --- | --- |
| FEB 05 CLOSE | $14.9477 | $17.2410 | $25.4024 | $30.8387 | $22.1670 | |
| DAILY CHANGE | 0.0007 | 0.0077 | -0.4765 | -0.9365 | -0.2496 | |
| THIS MONTH (%) | 0.03 | 0.2 | -3.03 | -4.11 | -2.52 | |
| FUND | L 2050 | L 2040 | L 2030 | L 2020 | L Income | |
| --- | --- | --- | --- | --- | --- | --- |
| FEB 05 CLOSE | $13.9260 | $24.8754 | $23.6973 | $22.2969 | $17.5097 | About the TSP Ticker |
| DAILY CHANGE | -0.2170 | -0.3389 | -0.2761 | -0.1880 | -0.0615 | Monthly Returns |
| THIS MONTH (%) | -2.59 | -2.27 | -1.95 | -1.41 | -0.58 | TSP Site |
MORE FROM GOVERNMENT EXECUTIVE MEDIA GROUP