Mulvaney asks House Speaker Ryan for process reforms to bring more spending under budget caps.
Read more 12:23 PM ET Leave a comment Susan Walsh/AP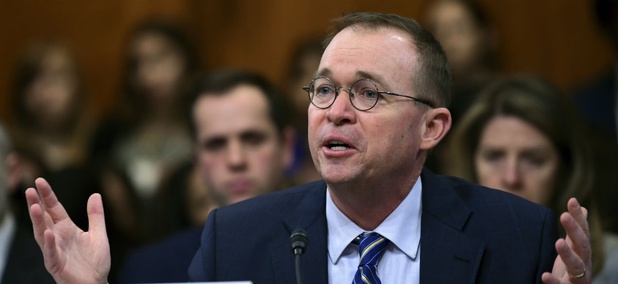 LATEST NEWS
Excellence in Government
Performance Management is Not a Contest The administration is sending the wrong message with its fund for targeted pay incentives.
Excellence in Government
Go to Sleep: Why All-Nighters Don't Work Want to ace that day tomorrow? Here's a tip: put down the coffee and get some sleep.
TSP TICKER
| FUND | G | F | C | S | I | |
| --- | --- | --- | --- | --- | --- | --- |
| FEB 16 CLOSE | $15.5903 | $17.7320 | $38.5318 | $49.0170 | $31.2701 | |
| DAILY CHANGE | 0.0012 | 0.0206 | 0.0178 | 0.0967 | 0.0958 | |
| THIS MONTH (%) | 0.12 | -0.99 | -3.1 | -2.14 | -3.48 | |
| FUND | L 2050 | L 2040 | L 2030 | L 2020 | L Income | |
| --- | --- | --- | --- | --- | --- | --- |
| FEB 16 CLOSE | $19.6893 | $33.9323 | $31.1050 | $27.1032 | $19.6557 | About the TSP Ticker |
| DAILY CHANGE | 0.0260 | 0.0399 | 0.0314 | 0.0172 | 0.0083 | Monthly Returns |
| THIS MONTH (%) | -2.53 | -2.22 | -1.86 | -1.03 | -0.56 | TSP Site |
MORE FROM GOVERNMENT EXECUTIVE MEDIA GROUP