Budget experts say furloughs are likely this year if Congress enacts Trump's proposed spending levels.
Read more March 24 Leave a comment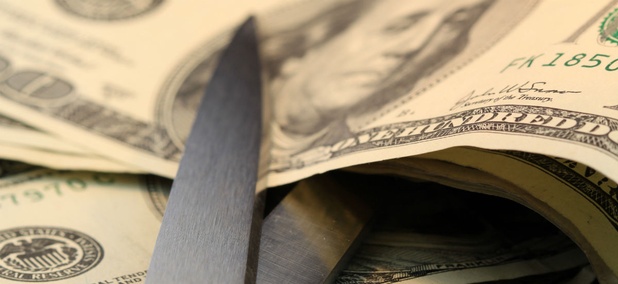 LATEST NEWS
Defense
What's the Purpose of President Trump's Navy? Does the president's specified goal of 350 ships meet the needs of the nation in the 21st ...
sponsor content
Seeing the IT Road Ahead with Riverbed When you serve as CIO for a federal agency, there are many IT challenges. One of the most fundamental ...
Defense
Trump's Unbalanced Homeland Security Budget As the former heads of DHS, the Coast Guard, and TSA, we think Trump's border-and-immigration ...
TSP TICKER
| FUND | G | F | C | S | I | |
| --- | --- | --- | --- | --- | --- | --- |
| MAR 24 CLOSE | $15.2692 | $17.5973 | $32.4800 | $42.0464 | $26.3989 | |
| DAILY CHANGE | 0.0010 | 0.0185 | -0.0266 | 0.0307 | 0.0716 | |
| THIS MONTH (%) | 0.16 | -0.09 | -0.7 | -2.0 | 2.81 | |
| FUND | L 2050 | L 2040 | L 2030 | L 2020 | L Income | |
| --- | --- | --- | --- | --- | --- | --- |
| MAR 24 CLOSE | $17.0744 | $29.8529 | $27.8051 | $25.1054 | $18.6930 | About the TSP Ticker |
| DAILY CHANGE | 0.0083 | 0.0133 | 0.0109 | 0.0073 | 0.0038 | Monthly Returns |
| THIS MONTH (%) | 0.11 | 0.12 | 0.14 | 0.14 | 0.15 | TSP Site |
MORE FROM GOVERNMENT EXECUTIVE MEDIA GROUP