Bill would allow for one level of appeal.
Read more March 22 Leave a comment Flickr user House Committee on Agriculture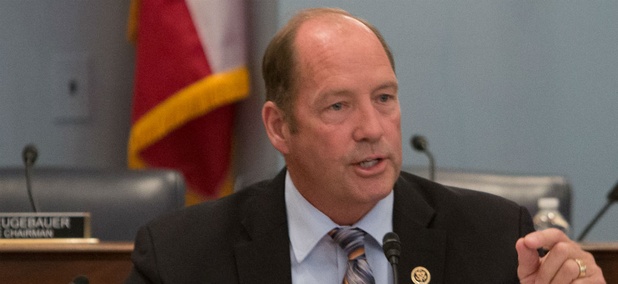 LATEST NEWS
Tech
Why Women Weren't Allowed to Be Astronauts Critics had plenty of reasons for wanting to disqualify women from spaceflight in its early ...
Excellence in Government
Please Back Away From the Partisan Brink The politics of deep division are making it very difficult for government to do its job.
Excellence in Government
Memo to OMB: Speed Kills Setting aside the debate over what should be funded (or not), much could be achieved if the administration took a ...
TSP TICKER
| FUND | G | F | C | S | I | |
| --- | --- | --- | --- | --- | --- | --- |
| MAR 22 CLOSE | $15.2672 | $17.5956 | $32.5407 | $41.8781 | $26.2056 | |
| DAILY CHANGE | 0.0010 | 0.0360 | 0.0620 | 0.0222 | -0.0460 | |
| THIS MONTH (%) | 0.14 | -0.1 | -0.51 | -2.39 | 2.05 | |
| FUND | L 2050 | L 2040 | L 2030 | L 2020 | L Income | |
| --- | --- | --- | --- | --- | --- | --- |
| MAR 22 CLOSE | $17.0466 | $29.8109 | $27.7720 | $25.0854 | $18.6847 | About the TSP Ticker |
| DAILY CHANGE | 0.0098 | 0.0167 | 0.0142 | 0.0102 | 0.0055 | Monthly Returns |
| THIS MONTH (%) | -0.05 | -0.02 | 0.02 | 0.06 | 0.1 | TSP Site |
MORE FROM GOVERNMENT EXECUTIVE MEDIA GROUP