OPM is striving for accuracy in counting feds affected in second hack.
Read moreJuly 2Leave a comment Susan Walsh/Associated Press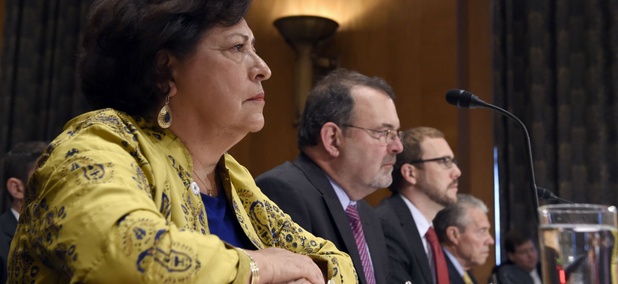 LATEST NEWS
Retirement Planning
A Rude Annuity Shock When a survivor benefit turns out to be much smaller than expected.
Defense
Dempsey's Instruction: Prepare for a Long War In a new National Military Strategy, the chairman of the Joint Chiefs of Staff warns the ...
TSP TICKER
| FUND | G | F | C | S | I | |
| --- | --- | --- | --- | --- | --- | --- |
| JUL 02 CLOSE | $14.7581 | $16.7740 | $27.6980 | $38.1032 | $25.9962 | |
| DAILY CHANGE | 0.0009 | 0.0300 | -0.0087 | -0.1192 | 0.0087 | |
| THIS MONTH (%) | 0.01 | -0.22 | 0.69 | 0.01 | 0.77 | |
| FUND | L 2050 | L 2040 | L 2030 | L 2020 | L Income | |
| --- | --- | --- | --- | --- | --- | --- |
| JUL 02 CLOSE | $15.5139 | $27.2594 | $25.5548 | $23.4820 | $17.7133 | About the TSP Ticker |
| DAILY CHANGE | -0.0079 | -0.0116 | -0.0074 | -0.0036 | 0.0007 | Monthly Returns |
| THIS MONTH (%) | 0.48 | 0.42 | 0.37 | 0.3 | 0.12 | TSP Site |
MORE FROM GOVERNMENT EXECUTIVE MEDIA GROUP