Lawmakers want to finalize a spending blueprint and stiffen the Capitol's defenses.
Read more10:23 AM ETLeave a comment Manuel Balce Ceneta/AP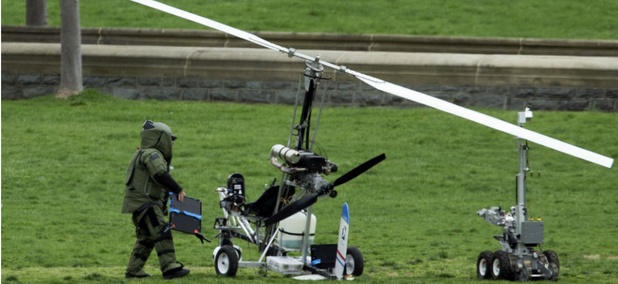 LATEST NEWS
Nextgov
GSA to Host Data-Infused Hackathon Participants will be tasked with designing innovative tools to improve data collection at GSA and other ...
Excellence in Government
The After-Work Email Quandary People complain about checking their inboxes when they're out of the office, but some of them kind of enjoy it ...
Defense
Drone Deaths and the Myth of Precision Civilian casualties are inevitable, but the U.S. appears willing to accept them.
TSP TICKER
| FUND | G | F | C | S | I | |
| --- | --- | --- | --- | --- | --- | --- |
| APR 24 CLOSE | $14.7025 | $17.1309 | $28.1140 | $38.7991 | $26.8168 | |
| DAILY CHANGE | 0.0007 | 0.0226 | 0.0634 | -0.1069 | 0.2242 | |
| THIS MONTH (%) | 0.12 | 0.27 | 2.5 | 1.43 | 4.76 | |
| FUND | L 2050 | L 2040 | L 2030 | L 2020 | L Income | |
| --- | --- | --- | --- | --- | --- | --- |
| APR 24 CLOSE | $15.7902 | $27.6814 | $25.8891 | $23.7023 | $17.7516 | About the TSP Ticker |
| DAILY CHANGE | 0.0415 | 0.0632 | 0.0553 | 0.0416 | 0.0129 | Monthly Returns |
| THIS MONTH (%) | 2.52 | 2.22 | 1.97 | 1.57 | 0.68 | TSP Site |
MORE FROM GOVERNMENT EXECUTIVE MEDIA GROUP