Ten months later, two facilities remain closed.
Read more 10:51 AM ET Leave a comment U.S. Fish and Wildlife Service Pacific Region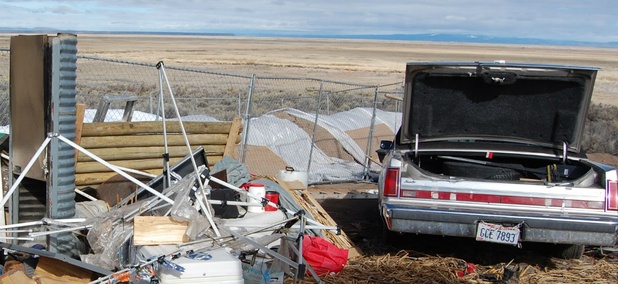 LATEST NEWS
Retirement Planning
Tricks and Treats in Retirement Sometimes the system brings pleasant surprises, and other times unwelcome news.
Oversight
If Not Paul Ryan, Then Who? The speaker has his foes. What he doesn't have is a logical successor.
TSP TICKER
| FUND | G | F | C | S | I | |
| --- | --- | --- | --- | --- | --- | --- |
| OCT 26 CLOSE | $15.1296 | $17.8721 | $29.3695 | $37.5468 | $24.3561 | |
| DAILY CHANGE | 0.0007 | -0.0296 | -0.0509 | -0.2448 | 0.0220 | |
| THIS MONTH (%) | 0.11 | -0.57 | -1.22 | -3.22 | -1.67 | |
| FUND | L 2050 | L 2040 | L 2030 | L 2020 | L Income | |
| --- | --- | --- | --- | --- | --- | --- |
| OCT 26 CLOSE | $15.7296 | $27.7564 | $26.0981 | $24.0080 | $18.2234 | About the TSP Ticker |
| DAILY CHANGE | -0.0242 | -0.0376 | -0.0298 | -0.0185 | -0.0070 | Monthly Returns |
| THIS MONTH (%) | -1.44 | -1.25 | -1.05 | -0.68 | -0.28 | TSP Site |
MORE FROM GOVERNMENT EXECUTIVE MEDIA GROUP