Democrats say they are not involved in negotiations, are unhappy with length of CR.
Read more December 6 Leave a comment Architect of the Capitol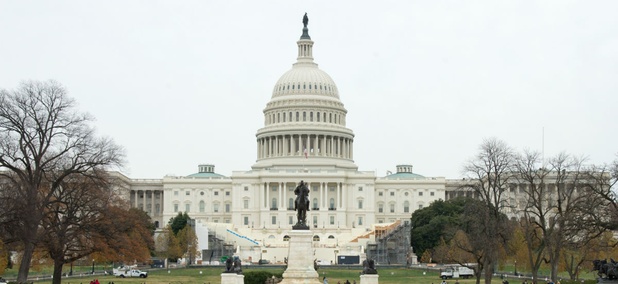 LATEST NEWS
Excellence in Government
Growing Government's 'Sharing Economy' Shared services are working, but the challenge is getting more agencies on board.
Fedblog
Remembering Veterans on Pearl Harbor Day When we reflexively put veterans on a pedestal or declare them victims, we do them—and ourselves—a ...
2016 transition
What You Don't Know About Gen. John Kelly The four-star Southie boy from Boston brings to DHS the grief of losing friends to America's drug ...
Excellence in Government
This Is No Way to Run a Government Addressing fiscal concerns doesn't preclude improving the way agencies deliver on their missions.
TSP TICKER
| FUND | G | F | C | S | I | |
| --- | --- | --- | --- | --- | --- | --- |
| DEC 06 CLOSE | $15.1621 | $17.4013 | $30.4629 | $40.9518 | $24.1273 | |
| DAILY CHANGE | 0.0009 | -0.0084 | 0.1044 | 0.3969 | 0.1114 | |
| THIS MONTH (%) | 0.04 | -0.11 | 0.63 | 1.7 | 1.45 | |
| FUND | L 2050 | L 2040 | L 2030 | L 2020 | L Income | |
| --- | --- | --- | --- | --- | --- | --- |
| DEC 06 CLOSE | $16.1417 | $28.3776 | $26.5915 | $24.3125 | $18.3347 | About the TSP Ticker |
| DAILY CHANGE | 0.0660 | 0.1010 | 0.0803 | 0.0492 | 0.0176 | Monthly Returns |
| THIS MONTH (%) | 0.89 | 0.78 | 0.66 | 0.45 | 0.23 | TSP Site |
MORE FROM GOVERNMENT EXECUTIVE MEDIA GROUP