Payments will vary, depending on the employee's circumstances.
Read more February 17 Leave a comment Ginger Livingston Sanders/Shutterstock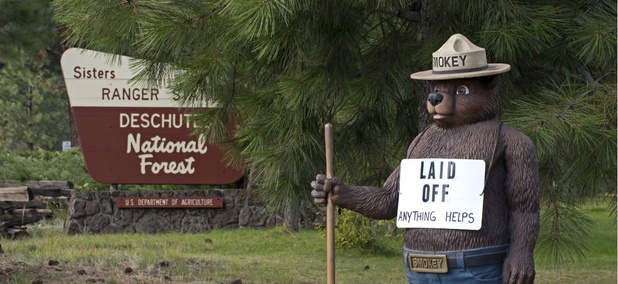 LATEST NEWS
The final frontier
NASA's Next Frontier Is Washington The space agency is in limbo as it waits for direction from Trump and a Republican-controlled Congress.
Management
Scott Pruitt Is Confirmed as EPA's New Leader Here's what happens now that the EPA's legal nemesis has been approved by the Senate to lead ...
TSP TICKER
| FUND | G | F | C | S | I | |
| --- | --- | --- | --- | --- | --- | --- |
| FEB 17 CLOSE | $15.2344 | $17.5362 | $32.5153 | $43.1201 | $25.6715 | |
| DAILY CHANGE | 0.0010 | 0.0237 | 0.0549 | 0.0607 | -0.0650 | |
| THIS MONTH (%) | 0.11 | 0.27 | 3.36 | 2.96 | 1.41 | |
| FUND | L 2050 | L 2040 | L 2030 | L 2020 | L Income | |
| --- | --- | --- | --- | --- | --- | --- |
| FEB 17 CLOSE | $17.0168 | $29.7502 | $27.7096 | $25.0260 | $18.6409 | About the TSP Ticker |
| DAILY CHANGE | 0.0065 | 0.0110 | 0.0094 | 0.0068 | 0.0038 | Monthly Returns |
| THIS MONTH (%) | 2.28 | 2.03 | 1.75 | 1.18 | 0.64 | TSP Site |
MORE FROM GOVERNMENT EXECUTIVE MEDIA GROUP