Leader acknowledges many battles ahead but says the president-elect does not represent an existential threat.
Read more December 7 Leave a comment Flickr user AFGE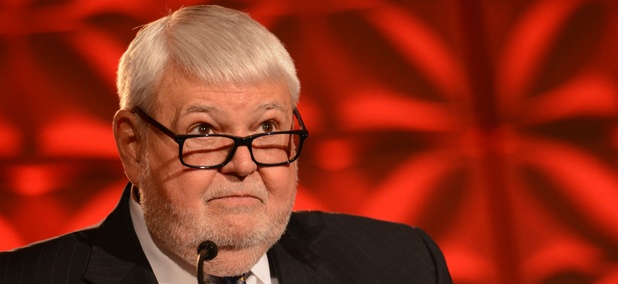 LATEST NEWS
Management
All the President-Elect's Generals Why has Trump shown such eagerness to select former military brass for his Cabinet? The reasons may be ...
Excellence in Government
Growing Government's 'Sharing Economy' Shared services are working, but the challenge is getting more agencies on board.
Fedblog
Remembering Veterans on Pearl Harbor Day When we reflexively put veterans on a pedestal or declare them victims, we do them—and ourselves—a ...
TSP TICKER
| FUND | G | F | C | S | I | |
| --- | --- | --- | --- | --- | --- | --- |
| DEC 07 CLOSE | $15.1631 | $17.4497 | $30.8695 | $41.3463 | $24.5490 | |
| DAILY CHANGE | 0.0010 | 0.0484 | 0.4066 | 0.3945 | 0.4217 | |
| THIS MONTH (%) | 0.04 | 0.17 | 1.97 | 2.68 | 3.22 | |
| FUND | L 2050 | L 2040 | L 2030 | L 2020 | L Income | |
| --- | --- | --- | --- | --- | --- | --- |
| DEC 07 CLOSE | $16.3323 | $28.6753 | $26.8318 | $24.4627 | $18.3904 | About the TSP Ticker |
| DAILY CHANGE | 0.1906 | 0.2977 | 0.2403 | 0.1502 | 0.0557 | Monthly Returns |
| THIS MONTH (%) | 2.08 | 1.83 | 1.57 | 1.07 | 0.53 | TSP Site |
MORE FROM GOVERNMENT EXECUTIVE MEDIA GROUP