Feds are opposed to the president-elect's plans to shrink size and scope of government.
Read more 1:06 PM ET Leave a comment Patrick Semansky/AP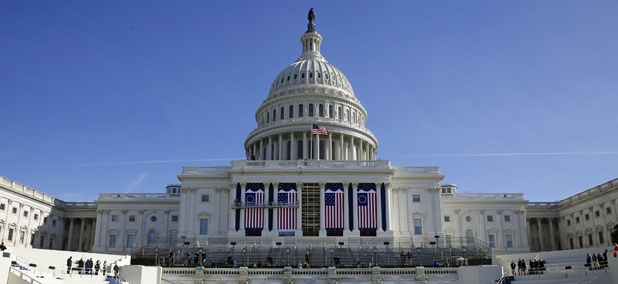 LATEST NEWS
Excellence in Government
Does Your Job Make You Miserable? It's easy to understand why people with low wages and terrible bosses are unhappy, but what about the rest?
On Politics
How To Measure Trump's Performance Pay close attention to the number of House Republicans looking for promotions to the Senate. If they stay ...
TSP TICKER
| FUND | G | F | C | S | I | |
| --- | --- | --- | --- | --- | --- | --- |
| JAN 17 CLOSE | $15.2037 | $17.5709 | $31.2954 | $41.4521 | $25.1602 | |
| DAILY CHANGE | 0.0040 | 0.0540 | -0.0936 | -0.4164 | -0.0811 | |
| THIS MONTH (%) | 0.11 | 0.7 | 1.37 | 1.11 | 2.27 | |
| FUND | L 2050 | L 2040 | L 2030 | L 2020 | L Income | |
| --- | --- | --- | --- | --- | --- | --- |
| JAN 17 CLOSE | $16.5507 | $29.0268 | $27.1261 | $24.6649 | $18.4922 | About the TSP Ticker |
| DAILY CHANGE | -0.0564 | -0.0831 | -0.0635 | -0.0333 | -0.0079 | Monthly Returns |
| THIS MONTH (%) | 1.38 | 1.24 | 1.08 | 0.76 | 0.44 | TSP Site |
MORE FROM GOVERNMENT EXECUTIVE MEDIA GROUP