Agency is taking too many issues off the negotiating table, union says.
Read more August 26 Leave a comment Arina P Habich/Shutterstock.com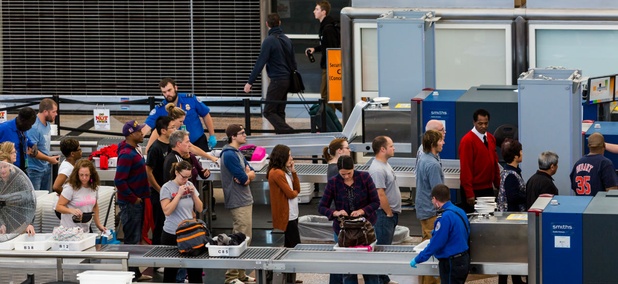 LATEST NEWS
On Politics
Are U.S. Presidential Politics Beyond a Joke? From Alfonso the Wise's bawdy songs of slander to Ronald Reagan's sunny smile, politics and ...
Nextgov
Ransomware 101: FBI's Education Effort The bureau has seen an uptick in this type of cyberthreat over the last couple months.
TSP TICKER
| FUND | G | F | C | S | I | |
| --- | --- | --- | --- | --- | --- | --- |
| AUG 26 CLOSE | $15.0893 | $17.9228 | $29.6859 | $38.3379 | $24.5085 | |
| DAILY CHANGE | 0.0006 | -0.0477 | -0.0463 | -0.0940 | -0.1918 | |
| THIS MONTH (%) | 0.11 | -0.44 | 0.01 | 0.5 | 0.25 | |
| FUND | L 2050 | L 2040 | L 2030 | L 2020 | L Income | |
| --- | --- | --- | --- | --- | --- | --- |
| AUG 26 CLOSE | $15.8710 | $27.9673 | $26.2564 | $24.0849 | $18.2278 | About the TSP Ticker |
| DAILY CHANGE | -0.0494 | -0.0778 | -0.0631 | -0.0408 | -0.0153 | Monthly Returns |
| THIS MONTH (%) | 0.14 | 0.12 | 0.11 | 0.1 | 0.08 | TSP Site |
MORE FROM GOVERNMENT EXECUTIVE MEDIA GROUP