Agencies takes precautionary measures for employees during state of emergency.
Read more11:56 AM ETLeave a comment Matt Rourke/AP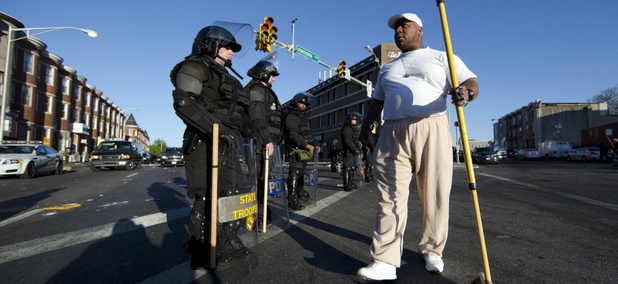 LATEST NEWS
Excellence in Government
Scarce Skills, not Scarce Jobs The "real" challenge technology presents isn't that it replaces workers, but rather displaces them.
Nextgov
OMB: FITARA Guidance Coming This Week The thrust of the new legislation gives agency CIOs greater power over their agency's IT purse strings.

TSP TICKER
| FUND | G | F | C | S | I | |
| --- | --- | --- | --- | --- | --- | --- |
| APR 27 CLOSE | $14.7048 | $17.1290 | $27.9978 | $38.4427 | $27.0451 | |
| DAILY CHANGE | 0.0023 | -0.0019 | -0.1162 | -0.3564 | 0.2283 | |
| THIS MONTH (%) | 0.14 | 0.26 | 2.08 | 0.5 | 5.65 | |
| FUND | L 2050 | L 2040 | L 2030 | L 2020 | L Income | |
| --- | --- | --- | --- | --- | --- | --- |
| APR 27 CLOSE | $15.7708 | $27.6478 | $25.8672 | $23.6903 | $17.7475 | About the TSP Ticker |
| DAILY CHANGE | -0.0194 | -0.0336 | -0.0219 | -0.0120 | -0.0041 | Monthly Returns |
| THIS MONTH (%) | 2.4 | 2.09 | 1.89 | 1.52 | 0.66 | TSP Site |
MORE FROM GOVERNMENT EXECUTIVE MEDIA GROUP