Several elements mirror previous presidential efforts.
Read more March 27 Leave a comment Olivier Douliery / Pool via CNP /MediaPunch/IPX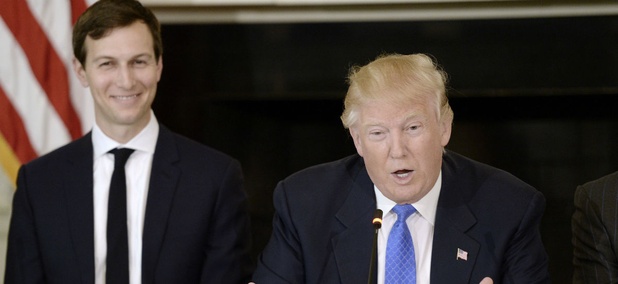 LATEST NEWS
Route Fifty
Virginia Governor Sets Veto Record Also in our State and Local Daily Digest: Oroville Dam repairs slow going; Utah gov. eyes public lands; ...
sponsor content
Seeing the IT Road Ahead with Riverbed When you serve as CIO for a federal agency, there are many IT challenges. One of the most fundamental ...
TSP TICKER
| FUND | G | F | C | S | I | |
| --- | --- | --- | --- | --- | --- | --- |
| MAR 27 CLOSE | $15.2722 | $17.6211 | $32.4465 | $42.0909 | $26.4025 | |
| DAILY CHANGE | 0.0030 | 0.0238 | -0.0335 | 0.0445 | 0.0036 | |
| THIS MONTH (%) | 0.18 | 0.05 | -0.8 | -1.9 | 2.82 | |
| FUND | L 2050 | L 2040 | L 2030 | L 2020 | L Income | |
| --- | --- | --- | --- | --- | --- | --- |
| MAR 27 CLOSE | $17.0714 | $29.8492 | $27.8029 | $25.1062 | $18.6958 | About the TSP Ticker |
| DAILY CHANGE | -0.0030 | -0.0037 | -0.0022 | 0.0008 | 0.0028 | Monthly Returns |
| THIS MONTH (%) | 0.1 | 0.11 | 0.13 | 0.15 | 0.16 | TSP Site |
MORE FROM GOVERNMENT EXECUTIVE MEDIA GROUP