Now in its 5th year, Leading Brands is the largest government decision-makers study capturing the priorities and perceptions of buying teams across civilian and defense agencies. The Leading Brands analysis will help you understand the buyers, assess your company against its competitive set, uncover strengths and weaknesses, and reveal the opportunities to accelerate sales and go to market with velocity.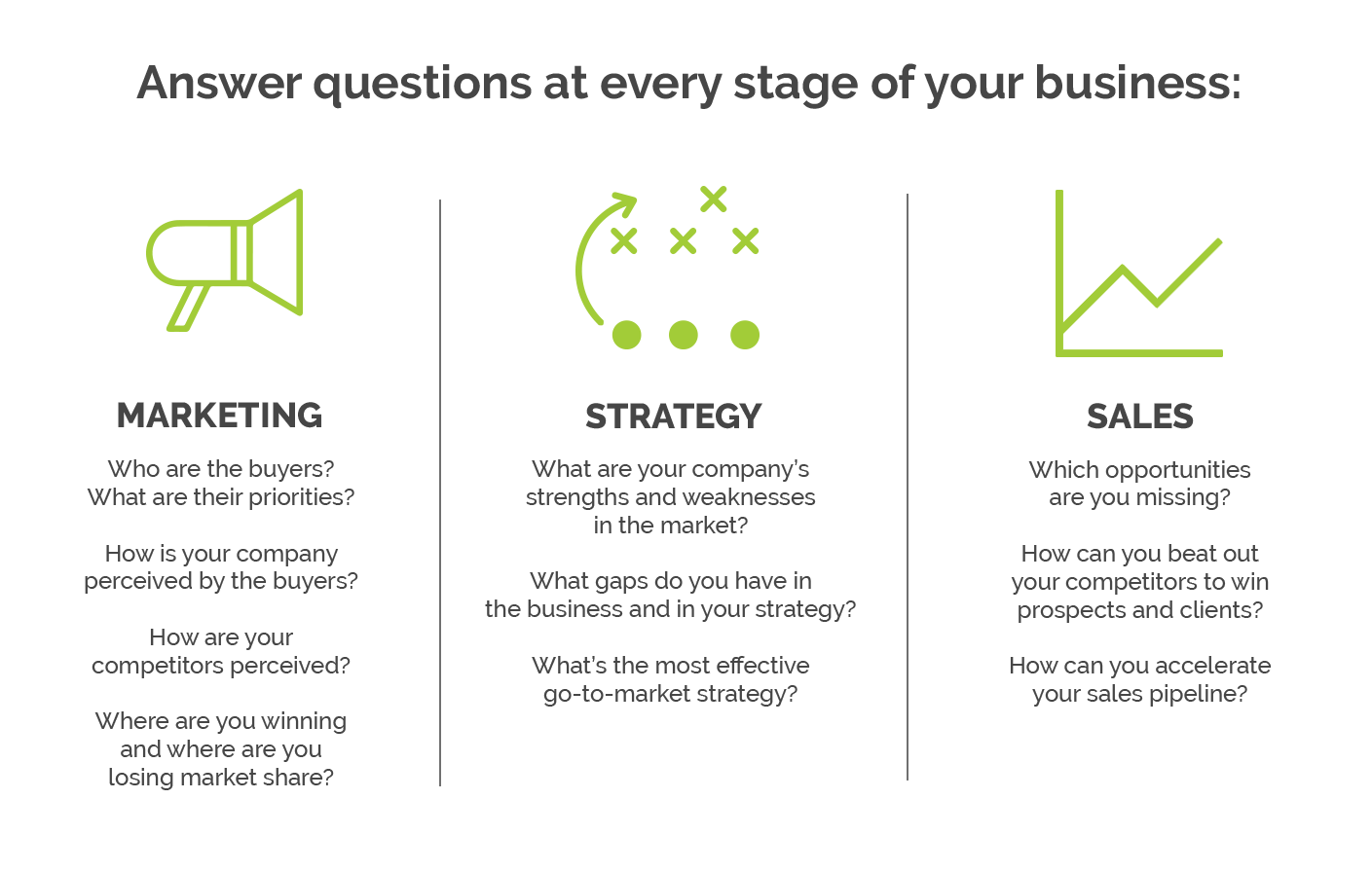 THE METHODOLOGY
In March and April of 2019, Government Executive Media Group fields a study to a random sample of Government Executive, Nextgov, Defense One, and Route Fifty readers. Qualified respondents are decision-makers currently working in government who responded to a series of demographic questions.

The companies selected to be tested are determined by a number of factors including current business in government, major contracts, competitors and level of familiarity. The test of familiarity is refreshed every year to include new companies who qualify.

Using a rigorous survey-based analysis, GBC identifies and validates a list of attributes most strongly linked to purchasing decisions. The attributes found and included in the study are: trustworthiness, expertise, experience, innovation, customer service, employee care, value and customized products.
REPORT VALUE GROWING YEAR-OVER-YEAR
Accenture
Adobe
Aerojet Rocketdyne
Airbus
Amazon Web Services
AT&T
BAE Systems
Blue Origin
Boeing
Booz Allen Hamilton
Broadcom
CACI
CDW-G
CenturyLink
CGI
Cisco
Citrix
Cloudera
Collins Aerospace
Crowdstrike
Dell EMC
Deloitte
Dun & Bradstreet
Esri
Ernst & Young
FireEye
Forcepoint
GDIT
General Electric
General Dynamics
Google
Graduate School USA
Grant Thornton
Guidehouse
Honeywell
Huntington Ingalls
IBM
ICF International
Intel
Juniper Networks
KPMG
L3 Harris Technologies, Inc.
Leidos
Leonardo SPA
Lockheed Martin
Management Concepts
ManTech International Corporation
McKinsey & Company
Microsoft
Monster Government Solutions
Motorola Inc.
NetApp
Northrop Grumman
Nutanix
Nvidia
Oracle
Palantir Technologies Inc.
Palo Alto Networks
Panasonic Computer Solutions
Perspecta
Pratt & Whitney
Raytheon
Rolls-Royce Corporation
Saab Defense and Security
SAIC
Salesforce
SAP
SAS
ServiceNow
Siemens
Sierra Nevada Corporation
SpaceX
Splunk
Sprint
Symantec
Teledyne Technologies
Tenable
Tesla
Textron
Thales
T-Mobile
Unisys
Veritas
Verizon
VMware
To find out where you stand with current and potential customers with a personalized analysis, please email advertise@govexec.com.
As Government Executive Media Group's research division, Government Business Council (GBC) is dedicated to advancing the business of government through analysis, insight and analytical independence. An extension of Government Executive's 50 years of exemplary editorial standards, GBC produces over 100 research initiatives each year, studying influential decision-makers across all sectors in government to provide invaluable insights, thought leadership content and marketing intelligence for government contractors.