Fedblog

Government Executive Editor in Chief Tom Shoop, along with other editors and staff correspondents, look at the federal bureaucracy from the outside in.
By Charles S. Clark
May 23, 2013
Several, mostly conservative, news outlets have been publishing speculation about motives behind the decision of the Cincinnati-based Internal Revenue Service employees to group applications for tax-exempt status using politically fraught labels such as "tea party" and "patriot."
Their mulling inevitably gravitated toward the 150,000-member National Treasury Employees Union, which represents many at the IRS. A Fox News analyst argued that Obama must go easy on the IRS to keep the union members happy, and the American Spectator saw a "smoking gun" in the fact that NTEU President Colleen Kelley visited the White House in 2010, the day before the targeting of conservative groups is said to have commenced.
Asked by Government Executive for a response, Kelley sent a statement saying that she "has had no discussions with the White House on this issue," and that "no employee has asked NTEU to represent them in any disciplinary action at this point."
She went on say that the Cincinnati employees, like all IRS workers, "perform vital work…without partisan bias or motive." Noting the $1 billion in cuts to the IRS budget in the past two years, Kelley also pointed to "a serious detrimental impact on a variety of IRS activities ...
By Kedar Pavgi
May 22, 2013
Comedian Stephen Colbert last night pilloried proposed legislation that would restrict the Census Bureau from conducting certain types of surveys.
Colbert poked fun at the 2013 Census Reform Act, sponsored by Rep. Jeff Duncan, R-S.C. The bill, proposed in early May, would repeal the agency's ability to survey for many types of data including for information on agriculture, economic indicators and demographics. Data from the surveys are used extensively in policymaking, and many industries rely on the information to conduct short- and long-term planning.
Colbert said that the Census Bureau did not have rights to access his information, and joked that the information belonged to Facebook. He compared the Census Bureau's surveyors to "drunk ex-boyfriends" asking for data relating to income and education.
"This bill may be a tacit rejection of the age of enlightenment, but what's wrong with the age of en-darkenment?" Colbert asked.
In a statement posted on his website, Duncan said the growing risk of cyberattacks was raising the concern that hackers would invade people's privacy by accessing the information.
"The Census Bureau shouldn't be forcing anyone to share the route they take their kids to school, or any information other ...
By Chanin Knight and Kedar Pavgi
May 17, 2013
Twenty-one percent.
That's how many of President Obama's nominees for government posts have been confirmed during the first session of the 113th Congress, according to data recently published by the Congressional Record. The numbers come as the administration and members of Congress grumble about the growing number of vacancies in key positions.
Many positions within the national security apparatus, including at the State and Defense departments, remain unfilled, as Foreign Policy magazine recently reported. The Army and the Air Force, meanwhile, each have more than 2,000 nominees waiting, the data show.
To put it in perspective, at a parallel point in time during the Bush administration, 27,686 nominees had been submitted, of which 25,942 had been confirmed. That's nearly 94 percent, for those who are counting.
By Eric Katz
May 16, 2013
The U.S. Postal Service has shed hundreds of thousands of jobs in the past several years, and plans to lose about 150,000 more in next few.
But many postal workers face a greater threat on a daily basis: the domesticated canine.
And with that in mind, perhaps USPS employees should steer clear of Los Angeles.
OK, so that is not actually an option, thanks to the Postal Service's universal service obligation. However, postal workers should approach southern California cautiously, lest they tempt fate with their oldest foe.
That's right, USPS is out with a list of the cities in which letter carriers are most likely to be attacked by a dog, and L.A. tops the rankings with 69 bites in 2012. San Antonio and Seattle tied for second, with Chicago and San Francisco rounding out the top five.
The Postal Service released the rankings to kick off National Dog Bite Prevention Week. Overall, nearly 6,000 postal workers were attacked by dogs last year.
USPS has a message for all dog owners, too: Keep your pets away from our carriers.
"If our letter carriers deem your loose dog to be a threat, you'll be ...
By Tom Shoop
May 15, 2013
The Defense Department is facing more than its share of challenges these days, from implementing the sequester to transitioning out of Afghanistan to dealing with the shift to the Asia-Pacific region. It's a time of transformation in national defense, and the hunger for information about the challenges the nation's defense leaders face is large and growing.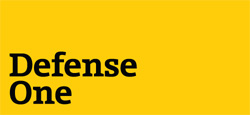 At Government Executive Media Group and Atlantic Media Company, we've decided it's time for a publication that addresses these challenges head-on and aims to be a source of indispensable reporting and analysis about the future of defense. We're calling that publication Defense One, and we're launching it this summer.
It'll be a leading-edge digital offering that will be optimized not just for desktop computers, but tablet and mobile devices, too.
We've been covering defense for a long time in the pages of Government Executive magazine, on GovExec.com and at our tech-focused publication, Nextgov. That ranges as far back as 1996, when James Kitfield won the coveted Gerald R. Ford Prize for national defense reporting, to 2012, when our special issue on the future of defense was a finalist for a Jesse H. Neal Award from ...