Fedblog

Government Executive Editor in Chief Tom Shoop, along with other editors and staff correspondents, look at the federal bureaucracy from the outside in.
By Chanin Knight and Kedar Pavgi
May 17, 2013
Twenty-one percent.
That's how many of President Obama's nominees for government posts have been confirmed during the first session of the 113th Congress, according to data recently published by the Congressional Record. The numbers come as the administration and members of Congress grumble about the growing number of vacancies in key positions.
Many positions within the national security apparatus, including at the State and Defense departments, remain unfilled, as Foreign Policy magazine recently reported. The Army and the Air Force, meanwhile, each have more than 2,000 nominees waiting, the data show.
To put it in perspective, at a parallel point in time during the Bush administration, 27,686 nominees had been submitted, of which 25,942 had been confirmed. That's nearly 94 percent, for those who are counting.
By Eric Katz
May 16, 2013
The U.S. Postal Service has shed hundreds of thousands of jobs in the past several years, and plans to lose about 150,000 more in next few.
But many postal workers face a greater threat on a daily basis: the domesticated canine.
And with that in mind, perhaps USPS employees should steer clear of Los Angeles.
OK, so that is not actually an option, thanks to the Postal Service's universal service obligation. However, postal workers should approach southern California cautiously, lest they tempt fate with their oldest foe.
That's right, USPS is out with a list of the cities in which letter carriers are most likely to be attacked by a dog, and L.A. tops the rankings with 69 bites in 2012. San Antonio and Seattle tied for second, with Chicago and San Francisco rounding out the top five.
The Postal Service released the rankings to kick off National Dog Bite Prevention Week. Overall, nearly 6,000 postal workers were attacked by dogs last year.
USPS has a message for all dog owners, too: Keep your pets away from our carriers.
"If our letter carriers deem your loose dog to be a threat, you'll be ...
By Tom Shoop
May 15, 2013
The Defense Department is facing more than its share of challenges these days, from implementing the sequester to transitioning out of Afghanistan to dealing with the shift to the Asia-Pacific region. It's a time of transformation in national defense, and the hunger for information about the challenges the nation's defense leaders face is large and growing.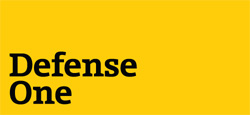 At Government Executive Media Group and Atlantic Media Company, we've decided it's time for a publication that addresses these challenges head-on and aims to be a source of indispensable reporting and analysis about the future of defense. We're calling that publication Defense One, and we're launching it this summer.
It'll be a leading-edge digital offering that will be optimized not just for desktop computers, but tablet and mobile devices, too.
We've been covering defense for a long time in the pages of Government Executive magazine, on GovExec.com and at our tech-focused publication, Nextgov. That ranges as far back as 1996, when James Kitfield won the coveted Gerald R. Ford Prize for national defense reporting, to 2012, when our special issue on the future of defense was a finalist for a Jesse H. Neal Award from ...
Still looking for that perfect Mother's Day present? You could always go with Air Force One.
That's right, the General Services Administration is offering up a DC-9 aircraft that used to serve as the president's official plane.
"Presidential history for sale!" GSA tweeted from its official account Thursday. "Former Air Force One/Two DC-9 up for auction."
The plane is currently located at Patrick Air Force Base on the east coast of Florida. While the Presidential Seal seems to have been removed, it retains its distinctive blue and white paint job with "UNITED STATES OF AMERICA" written on the side.
Not sure if this is the right Air Force One for you? Go check it out; GSA is allowing on-site inspections by appointment.
You better do it soon, however; the auction starts May 15 with an opening bid of $50,000.
While the prospect of a hot war may preoccupy some State Department officials in Washington this summer, the certainty of a hot office is bound to be on the mind of every employee at the agency.
The department recently announced it will not furlough any employees this year. To reach the cuts required by sequestration, budgeters will rely on standard practices like a partial hiring freeze and a reduction in travel and conference spending.
State also threw in a new strategy, however: raising the temperature in department buildings to save money on energy bills.
"DOS target office temperature has been 72 degrees Fahrenheit in past summers and our plan is to raise that comfort set point to 75°F to 77°F this summer," a department spokeswoman told Government Executive. "Historically, our monthly electricity bill increases by 30 to 40 percent from winter to summer and the new set point adjustment will allow State to avoid/recoup some of the traditional increases. The amount of savings will depend on the average temperatures in D.C. this summer."
With the way D.C. summers have been trending lately, some State employees may have preferred furloughs; at least at home they'd ...