Management Matters

Practical advice for federal leaders on managing people, processes and projects.
By Howard Risher
9:00 AM ET
Civil service reform cannot come too soon. However, replacing government's antiquated HR policies and practices will have only a limited impact on agency performance or on government's success in attracting highly qualified applicants. In the books on high performance organizations the HR function is often not mentioned at all.
The hiring process is an obvious problem but government's brand as an employer deters many new graduates from applying. In a 2013 survey conducted by the National Association of Colleges and Employers, less than 2 percent of seniors were interested in a federal career.
In a recent video, Director of the Office of Personnel Management Jeff Pon acknowledged the need for reform "to make employment in government more attractive." Reforming HR policies is clearly necessary but government's brand is based more on comments about the work experience in federal agencies on websites like Glassdoor and on social media platforms. The critics are not helping.
In building a world class workforce, government could learn from the practices of companies on the annual list of the "100 Best Companies to Work For" developed by the Great Place to Work Institute. This year's list is dominated by knowledge or...
By Jared Wadley
April 25, 2018
People who think their knowledge and beliefs are superior to others are especially prone to overestimating what they actually know, new research suggests.
Even after getting feedback showing them how much they didn't know relevant political facts, these people still claimed that their beliefs were objectively more correct than everyone else's. On top of that, they were more likely to seek out new information in biased ways that confirm their sense of superiority.
The study focused on people who profess "belief superiority"—or thinking their views are superior to other viewpoints—as it relates to political issues. The researchers note that people also claim belief superiority in a variety of other domains besides politics, such as the environment, religion, relationship conflicts, and even relatively trivial topics such as etiquette and personal preferences.
The research used several studies to answer two key questions about political belief superiority: Do people who think that their beliefs are superior have more knowledge about the issues they feel superior about? And do belief-superior people use superior strategies when seeking out new knowledge?
To answer the first question, participants reported their beliefs and feelings of belief superiority about several political topics. Researchers asked them...
By Andreas Pettersson
April 24, 2018
Successful teams in an "agile" workplace share a common trait: They don't just fail fast, they fail forward.
This means no one points fingers when an objective isn't reached, or a new feature doesn't function as planned. Teams that react to failure by lifting themselves up and moving forward with little hesitation are the most effective.
But how do you know what someone's response to failure will be before you've hired him or her?
During the process of hiring 60 people within the last nine months, my startup has developed a strategy for understanding how candidates accept criticism and learn from experiences: We give feedback throughout the entire interview process. On one occasion, for instance, I told a candidate I didn't think he fully understood one of our products based on the questions he was asking. In a separate interview, I told a candidate he was providing vague answers to appease multiple teams without actually answering the question we were trying to solve.
After providing feedback, we observe how candidates react. Over several interviews, I have seen candidates:
Immediately go on the defensive. If a candidate completely refuses to listen to any feedback, this...
By Corinne Purtill
April 20, 2018
Queen Elizabeth II has reigned in Britain for 66 years, longer than any of her predecessors or indeed any other living monarch on the planet.
Her authority as the UK head of state is not so much executive—the monarchy can no longer pass laws, declare wars, or order executions—as symbolic. Yet she remains enormously popular in the UK, and as a result so does the institution she represents. Polls regularly findthat at least two-thirds of Brits say the monarchy is good for Britain. And while her job is structured a little differently than most people's—she can't be fired, for one—her reign still comes with valuable leadership lessons for commoners.
On the occasion of the queen's birthday (Elizabeth turns 92 years old on April 21, but don't confuse this with the Queen's Birthday, a public holiday perennially observed in June for the reason that while monarchs and their birthdays may change, the window in which UK weather is nice enough for a parade does not) we look back at her tenure for clues about maintaining a long streak of success.
Take assignments gracefully
This queen was, technically, not born to rule...
By Ross Gianfortune
April 18, 2018
Former FBI Director's James Comey's book A Higher Loyalty was released Tuesday to huge sales and heavy criticism from Comey's former boss, President Donald Trump. The news coverage of the book has mostly been about Comey's reflections on his involvement in the 2016 presidential race and his interactions with Trump, but the book's main theme, as articulated in the subtitle "Truth, Lies and Leadership," deals with management. An engaging storyteller, Comey intertwines autobiographical stories with thoughts on ethical leadership in government.
Comey writes about what he calls "ethical leadership" and notes that great companies "obsess over leadership talent—they hunt for it, test it, train it, and make it part of every conversation. They treat leadership talent like money."
What does Comey see as important components of ethical leadership? Here are five main takeaways:
1. The best leaders don't overreact to mistakes and use them as teaching moments.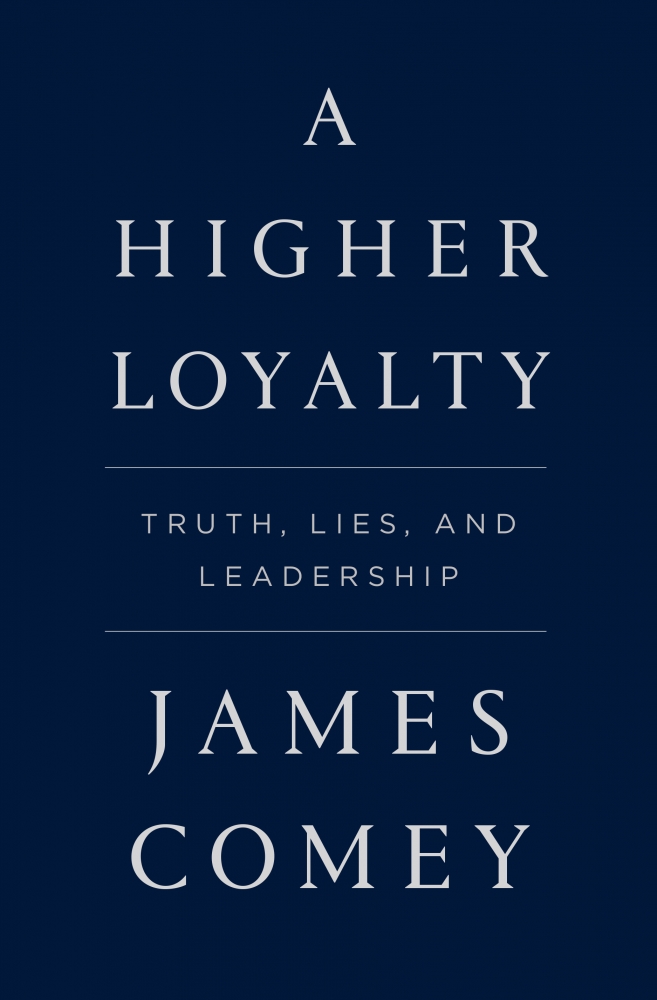 In the third chapter, Comey writes about his early life and his first job at a grocery store in New Jersey. He loved his job, something he attributes to the store manager's leadership, saying "I still think Harry Howell was one of the finest bosses...