Management Matters

Practical advice for federal leaders on managing people, processes and projects.
By Corinne Purtill
April 20, 2018
Queen Elizabeth II has reigned in Britain for 66 years, longer than any of her predecessors or indeed any other living monarch on the planet.
Her authority as the UK head of state is not so much executive—the monarchy can no longer pass laws, declare wars, or order executions—as symbolic. Yet she remains enormously popular in the UK, and as a result so does the institution she represents. Polls regularly findthat at least two-thirds of Brits say the monarchy is good for Britain. And while her job is structured a little differently than most people's—she can't be fired, for one—her reign still comes with valuable leadership lessons for commoners.
On the occasion of the queen's birthday (Elizabeth turns 92 years old on April 21, but don't confuse this with the Queen's Birthday, a public holiday perennially observed in June for the reason that while monarchs and their birthdays may change, the window in which UK weather is nice enough for a parade does not) we look back at her tenure for clues about maintaining a long streak of success.
Take assignments gracefully
This queen was, technically, not born to rule...
By Ross Gianfortune
April 18, 2018
Former FBI Director's James Comey's book A Higher Loyalty was released Tuesday to huge sales and heavy criticism from Comey's former boss, President Donald Trump. The news coverage of the book has mostly been about Comey's reflections on his involvement in the 2016 presidential race and his interactions with Trump, but the book's main theme, as articulated in the subtitle "Truth, Lies and Leadership," deals with management. An engaging storyteller, Comey intertwines autobiographical stories with thoughts on ethical leadership in government.
Comey writes about what he calls "ethical leadership" and notes that great companies "obsess over leadership talent—they hunt for it, test it, train it, and make it part of every conversation. They treat leadership talent like money."
What does Comey see as important components of ethical leadership? Here are five main takeaways:
1. The best leaders don't overreact to mistakes and use them as teaching moments.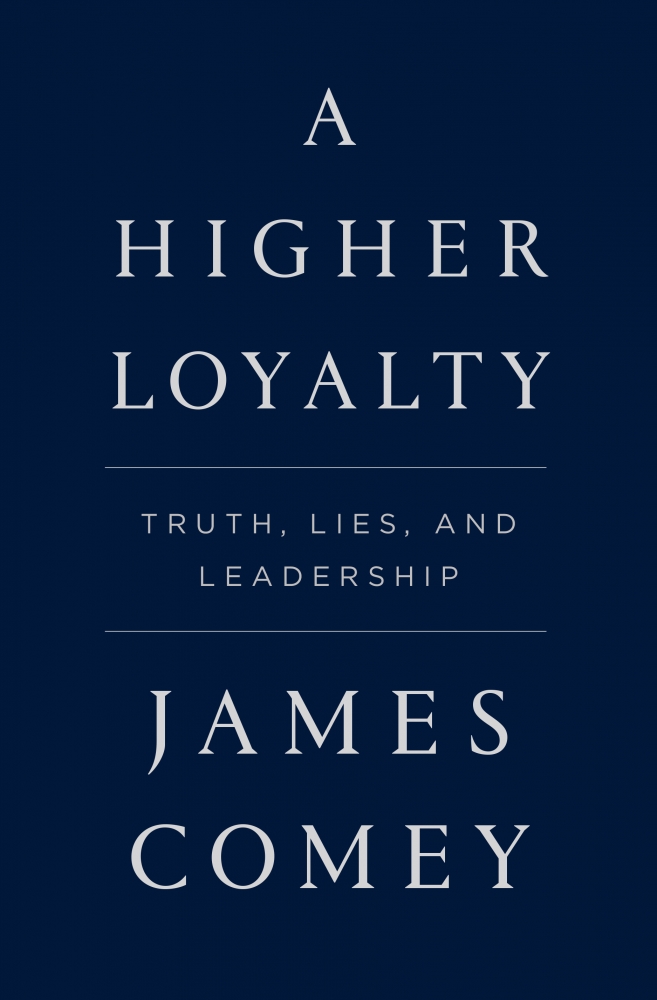 In the third chapter, Comey writes about his early life and his first job at a grocery store in New Jersey. He loved his job, something he attributes to the store manager's leadership, saying "I still think Harry Howell was one of the finest bosses...
By Dana Brownlee
April 17, 2018
Everyone's dream is to work for a strong, effective, omniscient leader. The unfortunate reality, though, is that virtually every leader is flawed, and some are just downright weak and ineffective.
Chances are if you haven't had a weak boss yet, at some point in your career you will. There are specific techniques that subordinates can use to manage up with a weak boss. Indeed, in the absence of strong leadership, managing up can become an important key to success not just for the subordinate but for the entire organization.
Supplement your boss's task-relationship imbalance
Virtually all weak managers have a leadership style that is too focused on either tasks or relationships (the best leaders have strong task-relationship balance). If your boss is too task focused, provide some assistance in the relationship department by volunteering to pull together a team birthday calendar or coordinate the team lunch. If your boss is too relationship focused, consider volunteering to help coordinate and manage the team action items, project schedule, or meeting agendas. Providing a sense of balance for your boss's leadership style will make him or her more effective and mask some of the inherent limitations of their natural...
By Leah Fessler
April 13, 2018
Why are we so obsessed with productivity? It's a question Sam Altman is well-fit to answer. The 32-year-old Stanford dropout is president of Y Combinator, arguably the most successful startup incubator in the world. Altman is also the co-chairman, along with Elon Musk, of OpenAi, a nonprofit research company intended to advance artificial intelligence, and he's an angel investor who has backed Airbnb, Reddit, Stripe, Pinterest, and more. He's insanely productive.
But as Altman revealed in a recent post on his blog, he's not immune to laziness or productivity-anxiety either.
"Like most people, I sometimes go through periods of a week or two where I just have no motivation to do anything (I suspect it may have something to do with nutrition). This sucks and always seems to happen at inconvenient times. I have not figured out what to do about it besides wait for the fog to lift, and to trust that eventually it always does. And I generally try to avoid people and situations that put me in bad moods, which is good advice whether you care about productivity or not.
His personal productivity hacks include things like using a Chili Padto sleep...
By Fran Hauser
April 12, 2018
Have you ever been told at work that you're too nice? That you need to be tougher, more demanding? I have, at least a dozen times, by colleagues, clients, and bosses.
These voices were in my ear years ago when I had a run-in with a coworker named Jane. Jane was responsible for giving approvals for client proposals, and she was notorious for taking her time. Normally I did my best to accommodate her, but one time I had an urgent proposal and couldn't shake the advice that I should be tougher and stop worrying about getting other people's buy-in.
So I decided to do something that went against my usual style—I went above Jane's head to her boss. I got that approval, but I ruined a relationship. Sure enough, the next time I needed help from Jane, she said no.
I had lost Jane's trust, and in the end, it hurt me just as much as I had hurt her.
When you're nice, you earn trust, and trust is the crux of every business relationship. But being nice is not considered cool. Or powerful. Or effective. In fact, in the corporate world...