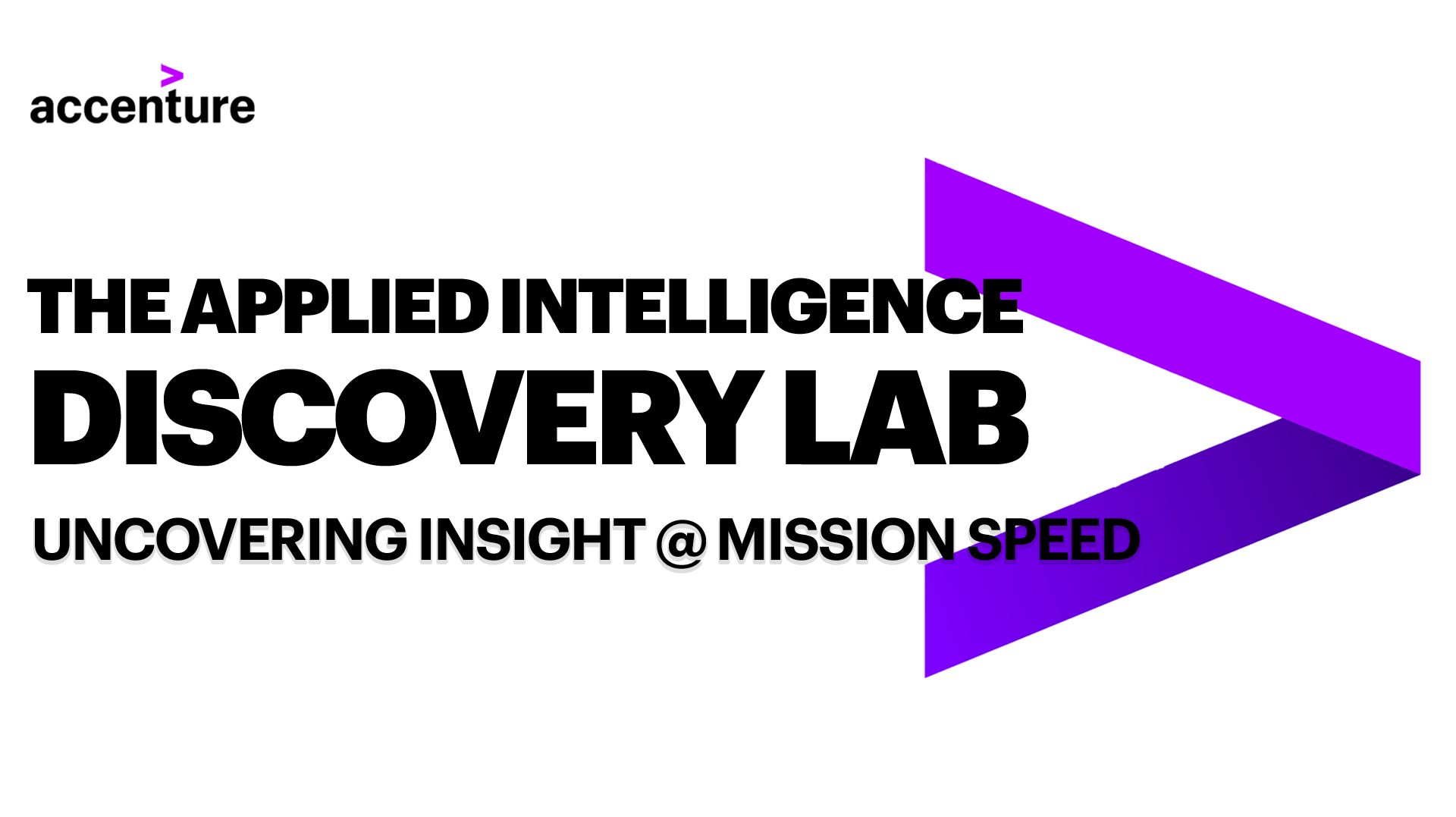 ---
For centuries, explorers have headed into the unknown and been heralded for returning with valuable knowledge and insight. These days, however, it can be argued that the next great frontier for the federal government isn't a place, it's more likely to be the mountains of data that the government owns or has access to but hasn't yet analyzed and pieced into crucial insights.

Data can play a pivotal role in mission success, but this potential value is too often unrealized. It can be difficult to know exactly what insights your data can deliver — or what tools, technologies and expertise it takes to bring those insights to the fore. Moreover, starting from scratch to analyze and make use of data can seem daunting on several levels, particularly when budgets and timelines must be maintained.

That is why Accenture launched its Applied Intelligence Discovery Lab, a service that looks to help federal agencies explore and understand the value of their data, and even prototype and launch new artificial intelligence (AI) solutions and user-driven visualizations.