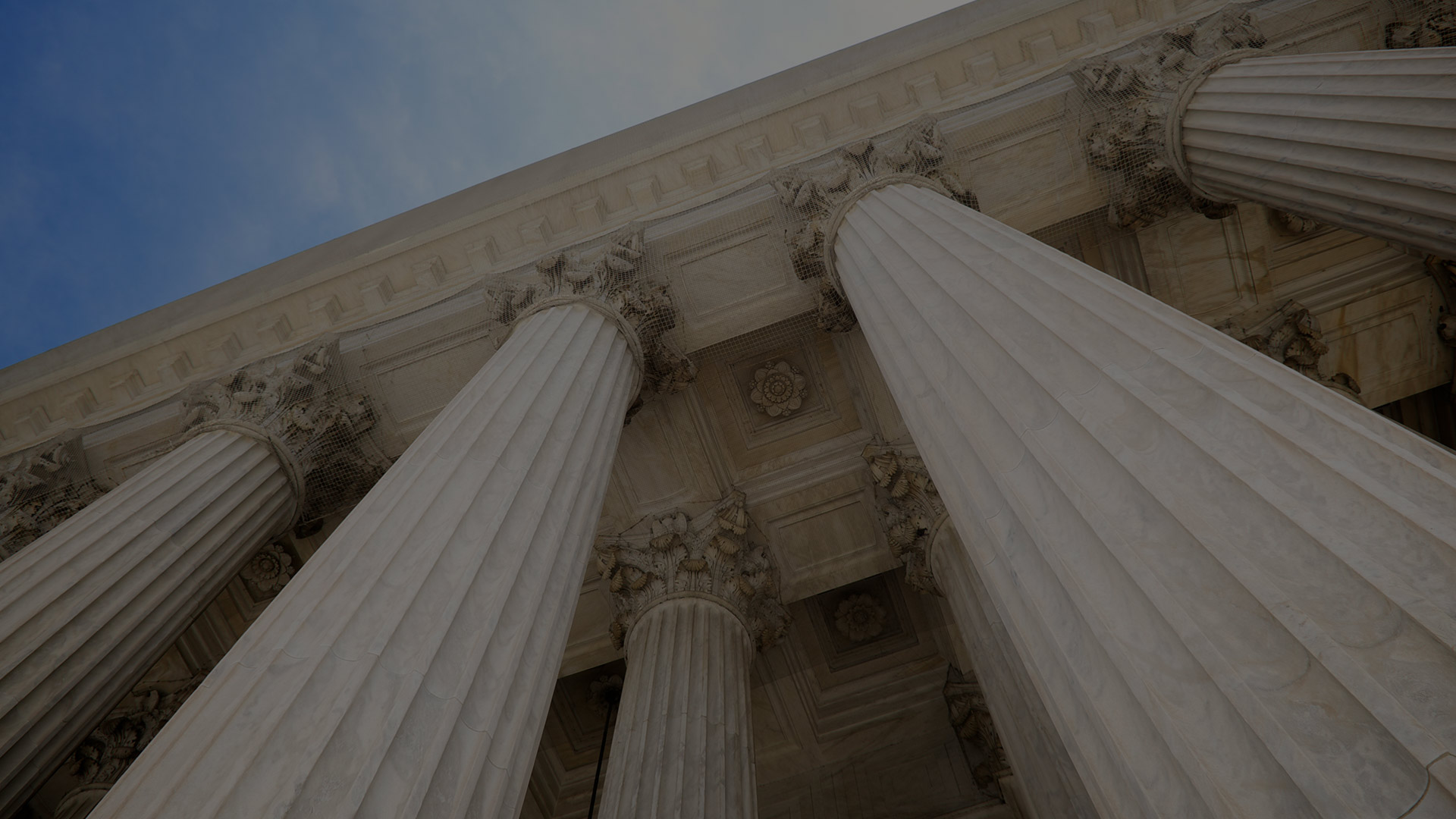 The Global Trust Imperative Report
The Global Trust Imperative Report, by Boston Consulting Group and Salesforce, explores the quality and accessibility of government services, the impact of how these services are delivered, and how governments can improve digital services delivery to meet customer needs.
---
Harvard Business Review: Customer Experience in the Public Sector
Read the latest Harvard Business Review, Cloud Computing and Customer Experience in the Public Sector, to discover some of the most effective strategies from leading agencies for transforming your customer experience.
---
On Demand Webinar: The Salesforce Guide to Government CX - Top 5 Global Use Cases
Citizen Experience (CX) has gained momentum over the past 18 months as government service providers rely on digital channels to deliver services like never before. Learn how Salesforce can help take a broad topic and bring it to action for your organization by discussing the top 5 use cases across global government. Whether you are considering chat bots, contact center modernization, self service portals, email outreach, or digital forms, there is no wrong way to get started.
---
On Demand Webinar: Trailblazer Community Meeting and USPS' Peak Season
How does one of the most recognized organizations in the world implement flexible technology for growth and scalability? Join us on January 26th to hear from the VP of Customer Experience for the United States Postal Service on their ability to address the explosion of e-commerce and the demands of their "Peak Season."
---
The Top 5 Ways to Optimize Agency CX
In a recent webinar sponsored by Salesforce, Michael Hornsby, Salesforce's director of customer success, and Chris Radich, Salesforce's vice president of digital transformation, discussed the top trends in federal CX optimization, and how new technology can improve CX. Here are some of their key takeaways.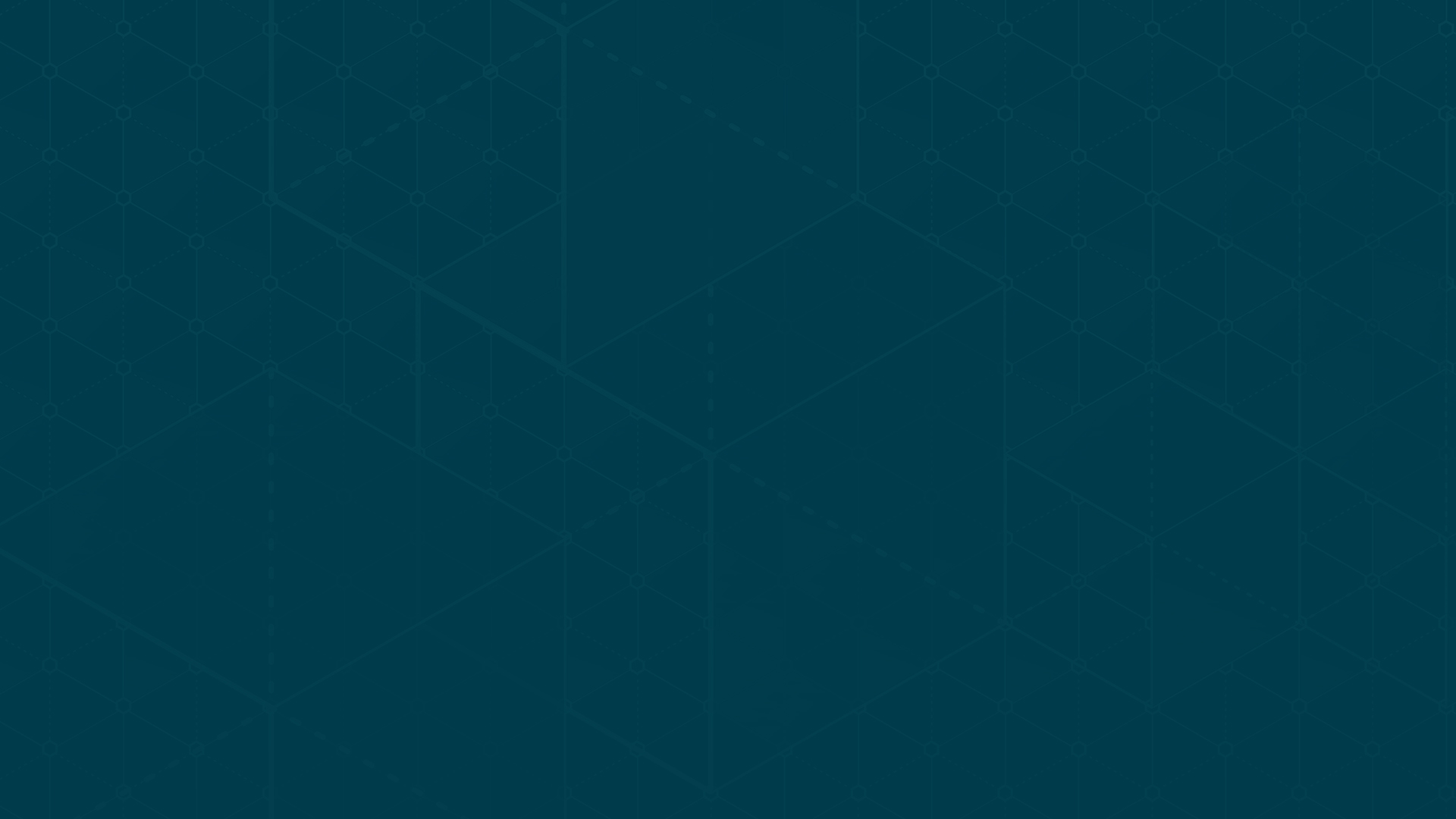 Aerospace/System Integrators
CMMC: Safeguarding Controlled Unclassified Information
Learn more about CMMC and some of the challenges associated with protecting CUI, and how Salesforce can help contractors achieve CMMC compliance with Government Cloud offerings.
---
On-Demand Webinar: Deploying a Secure Cloud Platform for Government Contractors
In order to increase business growth and deliver innovative services to customers, contractors must begin utilizing cloud-based solutions that help manage internal collaboration and provide a 360-degree view of the customer, and their mission. See how government contractor AnaVation was able to launch a security-first bid and capture management platform with a FedRAMP-authorized cloud.
---
Customer Story: AnaVation
AnaVation demonstrates the business value that comes from running mission-critical work on a FedRAMP High cloud platform.
---
Customer Story: BAE Systems
BAE Systems Electronic Systems sets the example for how to solve technical debt and focus more time and energy on the customers at the heart of the mission.
---
Achieve Bid and Capture Excellence
The government contracting space continues to evolve as competition increases while customers expect better service and cutting-edge ideas to help them achieve their missions. Government contractors must now find unique differentiators and anticipate customer needs, and meet them quickly. Learn how Salesforce can help contractors win more business with solutions that provide complete data visibility and access across the enterprise for bid and capture success.
On Demand Webinar: How to deliver a modern customer experience like the country's most forward-thinking DMVs
Hear from Susie Guyer, Chief Communication and Engagement Officer at the Indiana Bureau of Motor Vehicles, on how her organization leveraged the cloud to deliver cross channel personalized experiences at every step of the customer lifecycle. And then see the process in action via a live demo.
Government Book of Best Practices: Pandemic Edition
Learn how Trailblazers have used technology to rapidly stand up programs to support their communities across different stages of the pandemic response.
On Demand Webinar: Nevada Addresses the Opioid Crisis Using Open Data in the Cloud
The Nevada Department of Health built an application on the Salesforce Platform that catalogs the amount of NARCAN available across the State's fire stations, EMT units, public libraries, and more. This is giving the team the data-driven insights they need to start addressing what is arguably one of our nation's biggest, most complex challenges. See how they built it, and see how you can apply this learning to any non-linear challenge.
On Demand Webinar: How to Launch an Emergency Response System (Larimer County)
Hear from Joseph Schreurs, Application Services Manager, Larimer County IT Department and Katie O'Donnell, PIO, Larimer County Department of Health, share the best practices for launching an Emergency Response System and how they can be applied to any emergency response scenario.
You've Got Grants
Click the play button to learn more about managing the grantmaking process in the 21st century and beyond.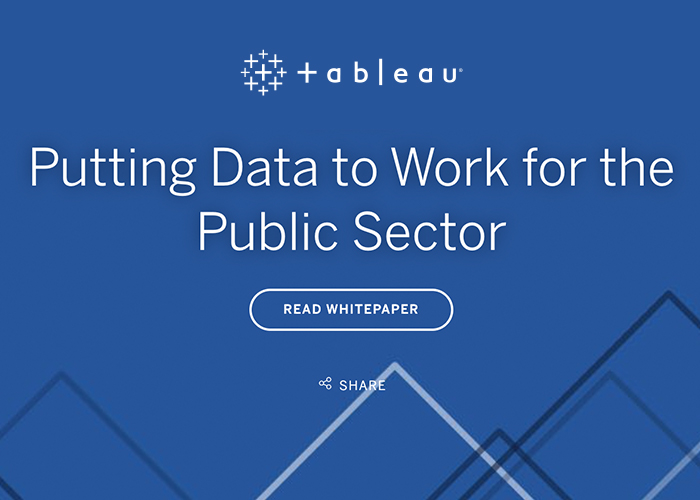 Putting Data to Work for the Public Sector
The appetite for data has tremendously increased and data insights are becoming the norm. The ability to make strategic decisions backed by data has never been more important. Learn how Tableau empowers public sector employees and management to see and understand mission-critical data when it is needed most.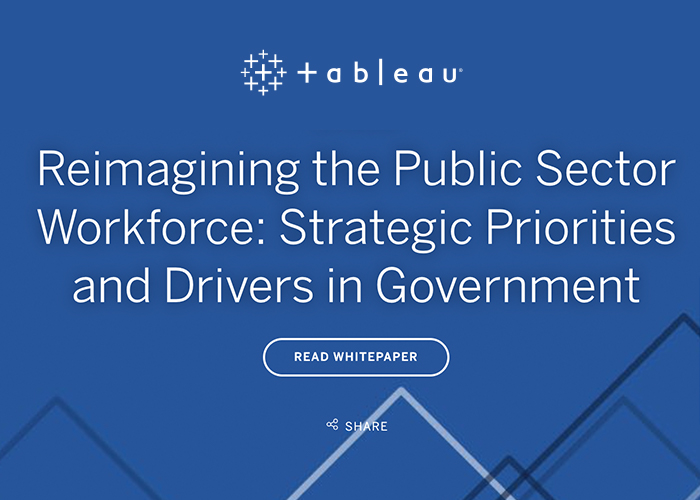 Reimagining the Public Sector Workforce through Data
As government agencies manage their most valuable resource through change, data-driven human capital management is essential for managing the entire employee lifecycle. Learn how the public sector can reimagine HR priorities, decisions and services through the lens of data.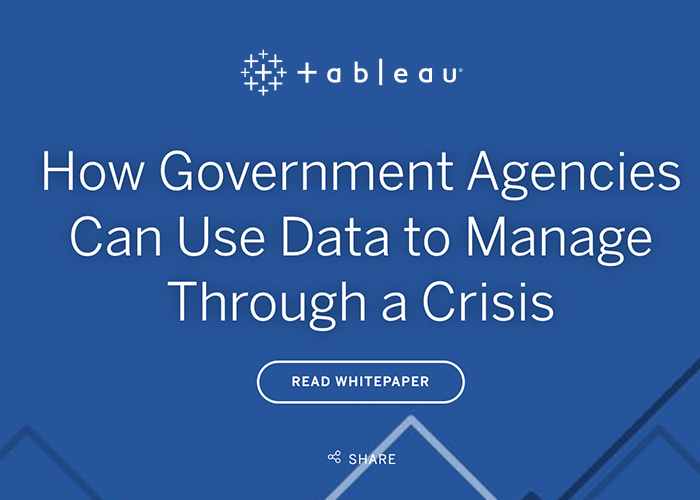 How Government Agencies Can Use Data to Manage Through a Crisis
Emergency preparation and response is a core function of government. From natural and man-made disasters, to events such as public heath outbreaks, government agencies at the federal, state, and local levels need internal and external data to understand the impacts, evaluate decisions, respond and recover.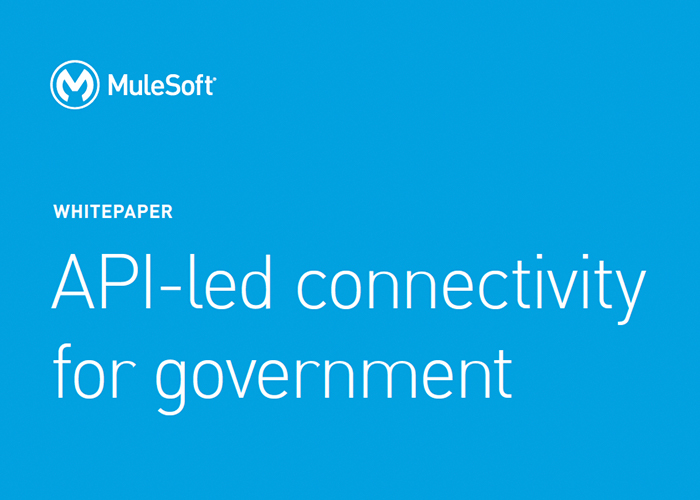 Best practices for API-led architecture in government
In this whitepaper you'll learn what forces drive digital transformation in federal government, and what role integration plays in supporting digital transformation. How a civilian federal agency leveraged APIs to modernize legacy systems and accelerate the speed of integration and how to build out an API-led architecture within a government agency to accelerate project delivery through promotion of reuse.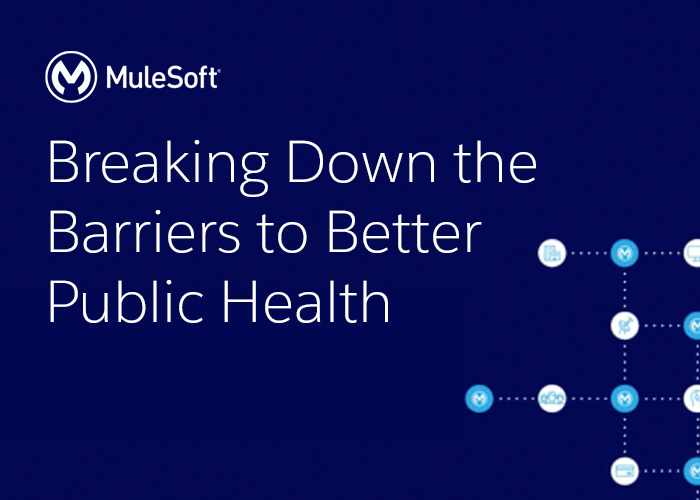 Meet evolving government needs with Citizen 360 and MuleSoft
In order to solve the challenges created by issues like PPE shortages, insufficient testing capabilities, and an increase in individuals claiming unemployment benefits, public sector IT teams need to unlock data from legacy systems and securely connect newer technologies, faster. By leveraging APIs from a secure integration platform, government agencies can quickly meet current demands and plan for future needs.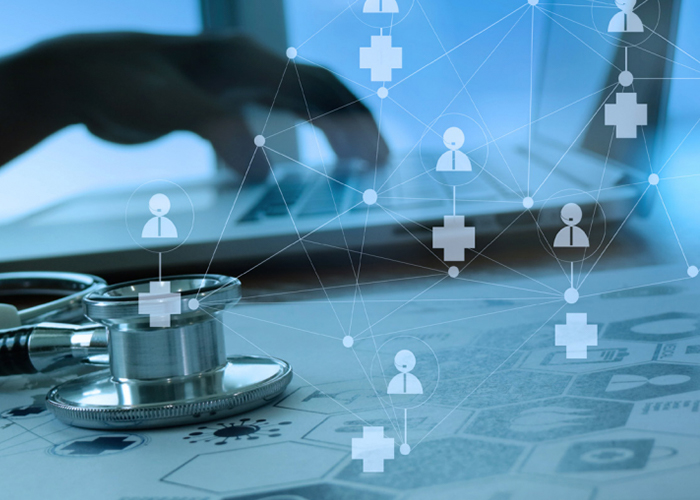 FCW Workshop: Health IT | Breaking down the barriers to better public health
Health care system interoperability challenges certainly predate COVID-19, but among the earliest and most acute stress points of the pandemic were the critical role of data, and the glaring lack of functional data-sharing infrastructures. See how Mulesoft helps agencies achieve real-time communication for the post-pandemic world.