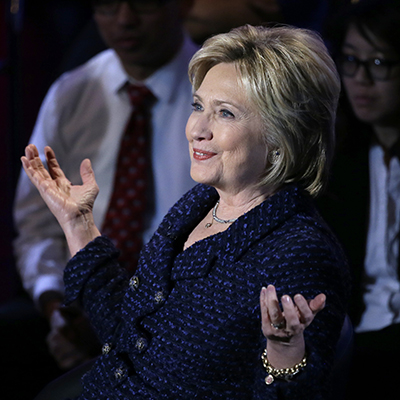 Hillary Clinton
Agencies/Programs She Would Eliminate
Clinton pledged during the Feb. 4 Democratic debate to conduct a "top-to-bottom review," to find out what works and what does not, "and be absolutely clear we're getting rid of what doesn't work." She added: "I'm interested in making what we have work better. I want to streamline programs that are duplicative and redundant."
Agencies/Programs She Would Create
None, but Clinton called for fewer contractors in a debate during the 2008 run for president , saying "We need to get rid of all the contracting out of government jobs, which has really undermined the quality of services." She was more more clear on Meet the Press in 2008, saying "I want to make sure that we limit, if we can't eliminate all the no-bid contracts, the cronyism, I want to cut 500,000 government contractors." Clinton has also proposed a universal preschool program for all American children.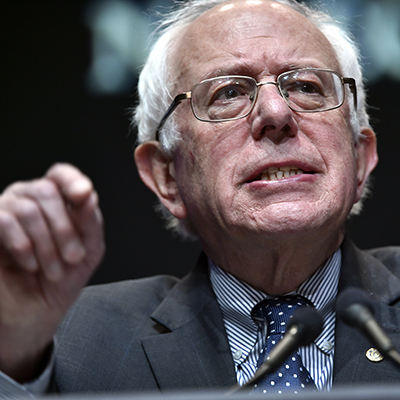 Bernie Sanders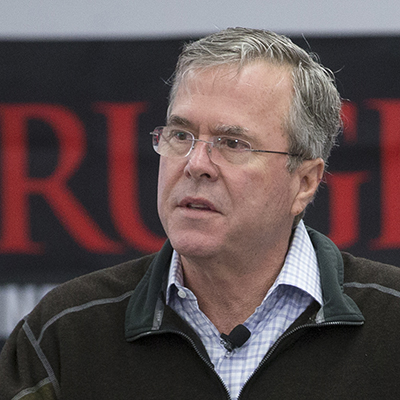 Jeb Bush
Agencies/Programs He Would Eliminate
The former Florida governor would institute a hiring freeze governmentwide and would fill just one of three vacancies created as federal employees leave. This would achieve a 10 percent reduction in the federal workforce within five years, he said.
Agencies/Programs He Would Create
Security positions would be exempt from Bush's governmentwide hiring freeze.
There would be no greater tribute to our maturity as a society than if we can make these buildings around us empty of workers; silent monuments to the time when government played a larger role than it deserved or could adequately fill. 2003 Inaugural Address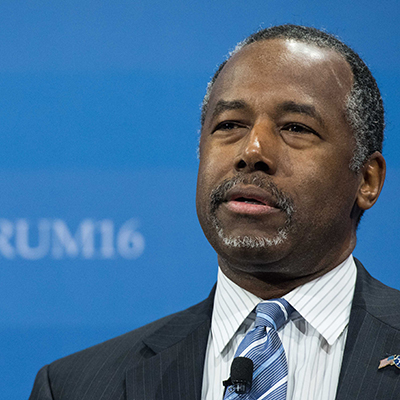 Ben Carson
Agencies/Programs He Would Eliminate
The retired neurosurgeon has said he would cut the Veterans Affairs Department and move some of its functions to the Defense Department.
Agencies/Programs He Would Create
Carson would create a National Cyber Security Administration, he announced in January. He does not characterize this as a new agency, though. "The NCSA is not a new federal bureaucracy. On the contrary, it is a consolidation and unification of the countless and often redundant programs, initiatives and offices which operate disjointedly throughout the government," he said in a policy paper.
I'm very much against the government being in every aspect of our lives. Republican Candidates Debate, Jan. 28, 2016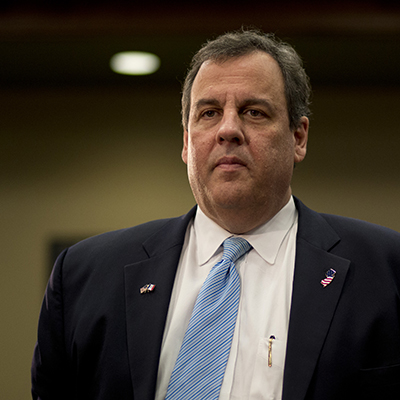 Chris Christie
Agencies/Programs He Would Eliminate
When asked to name one thing he would cut in the federal government during the Jan. 28 Republican debate, Christie said he would end funding for Planned Parenthood. Asked for something "bigger," Christie doubled down on his original answer. In an earlier debate, he said he does not believe "massive government intervention" is necessary to deal with the issue of climate change.
Agencies/Programs He Would Create
To secure the Southwest border, Christie supports "an increase in manpower, specifically embedding FBI, DEA and ATF agents with our border patrol to interdict guns and drugs being smuggled into the country," his website states.
[The election is] about all of you [the American people]. And getting this government off your back and out of your way, and letting you succeed. Republican Candidates Debate, Sept. 16, 2015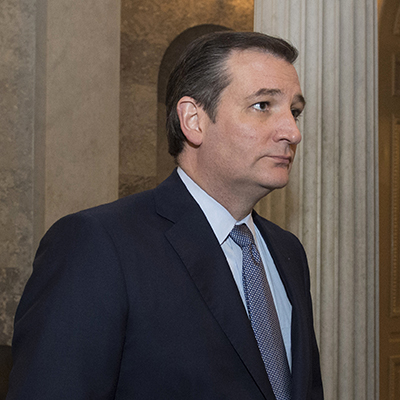 Ted Cruz
Agencies/Programs He Would Create
None.
Once we dramatically reduce the size of government… we will reignite the promise that has made this the freest and most prosperous nation in the world. tedcruz.org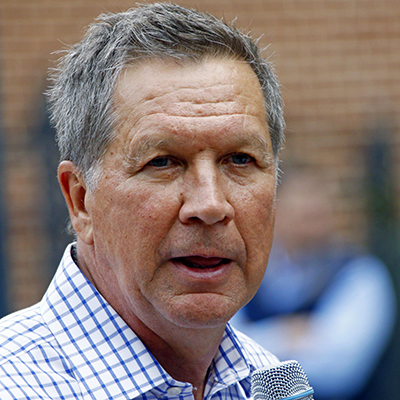 John Kasich
Agencies/Programs He Would Create
In a November interview with NBC News, Kasich said he would create a new agency tasked with "promoting Judeo-Christian values" around the world. The agency would "beam messages" to to places like China, Iran, Russia and the Middle East.
Like our founders, I have never trusted big, centralized power. It is hard to hold in check, abuses are inevitable, and over time it becomes wasteful, insular and arrogant. The Washington Post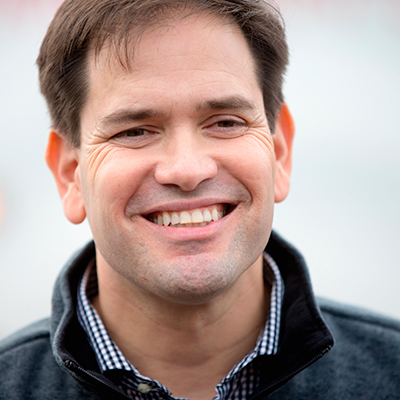 Marco Rubio
Agencies/Programs He Would Eliminate
On his official Senate website, Rubio promises to "work to reduce the size of the federal bureaucracy." He cosponsored a measure in 2011 to reduce the size of the federal workforce through attrition. Similar to a provision in recent Republican budgets the bill would have required agencies to cut 10 percent of their employees by hiring just one individual for every three who leave. More specifically, he said in September that he doesn't think the Education Department is necessary.
Agencies/Programs He Would Create
The Florida senator has endorsed permanently extending the legal framework that allows the National Security Agency to collect bulk U.S. phone metadata. He also pledged during the Jan. 28 Republican debate to "hire 20,000 new border agents instead of 20,000 new IRS agents."
More government isn't going to help you get ahead. It's going to hold you back. More government isn't going to create more opportunities. It's going to limit them. 2013 State of the Union Response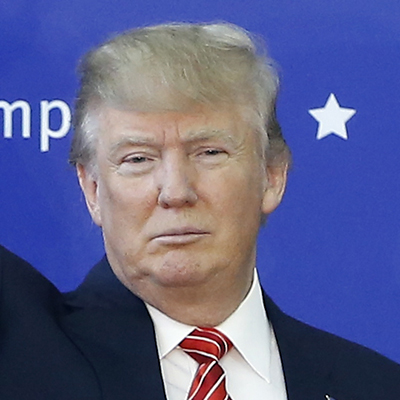 Donald Trump
Agencies/Programs He Would Eliminate
During an October interview on Fox News, Trump said he would consider cutting the Education Department and the Environmental Protection Agency to reduce spending. It is not clear if he would entirely eliminate them, or slash funding, as he indicated in a January interview with the Wall Street Journal.
Agencies/Programs He Would Create
Trump said in November following the Paris terrorist attacks that he would "absolutely" create a registry of Muslims in the United States. That endeavor would likely require more bureaucracy, though Trump said he could accomplish it through better federal management. In an immigration white paper, Trump proposed hiring 10,000 new Immigration and Customs Enforcement employees.
We're gonna be cutting tremendous amounts of money and waste and fraud and abuse. Fox News Sunday, Oct. 18, 2015
The 2016 presidential campaign is in full swing, with more than a dozen contenders expressing how they would manage the civil service and federal agencies. Our series examines what each contender has said about the size, function and management of the federal government during the campaign.