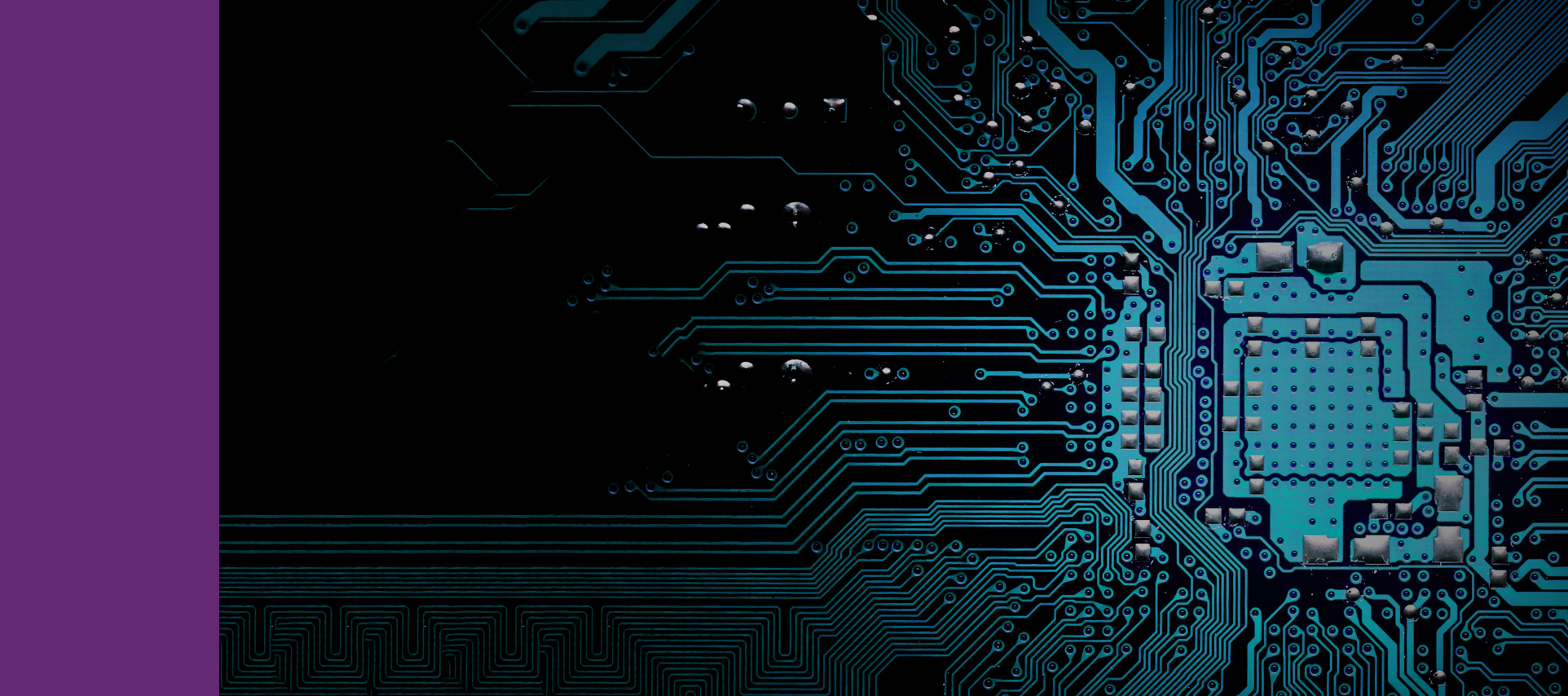 Government is in the midst of a technological sea of change.
In an era when integrity of services is now simply the minimum expectation, old approaches to agency operations no longer fit today's missions—let alone tomorrow's. To be truly successful, agencies must transform processes to be more efficient, transparent, scalable and adaptable to ever-changing demands.
The rapid pace of technology advancements can present boundless opportunities for modernization while creating a need to shore up vulnerabilities. This event will project a future-forward vision for how technologies like blockchain, intelligent automation, cloud, cyber and predictive data and analytics will affect the business of government of tomorrow.
On May 2nd, explore technologies and services that help government agencies see around corners, strategically evolve, and get ahead of the curve. We'll apply lessons from innovative, trailblazing leaders to help federal agencies embrace new technology and develop agile systems and transformational operating models fit for the rapidly changing world. The objective is clear: align solutions to the biggest challenges facing governments—now and in the future.
Agenda
7:30 – 8:00 AM
Registration and Networking Breakfast
8:00 – 8:10 AM

Opening Remarks

Speakers:

Francis Rose, Government Matters
Chris Marston, Advisory Industry Leader – Federal Government, KPMG

8:10 – 8:40 AM

Panel
Securing Your Data through the Cloud

Federal agencies need world-class data protection to safeguard critical assets, meet strict compliance requirements, earn citizen trust, and fulfill vital missions. That's why many federal agencies are turning to the cloud.

A confident transition to the cloud can vastly improve the security of data and systems while also increasing agility, responsiveness, reliability, efficiency and scale. Hear from global and national experts who have architected cloud transformations in their own agencies and how they're using emerging technologies to safeguard and enhance the value of these new cloud environments.

Speakers:

Barbara Hoffman, Vice President of Global Strategic Operations, Government Vertical, Samsung; former Deputy Chief Information Officer for Business Process and Systems Review, Department of Defense
George Chambers, Executive Director, Office of Information Technology Infrastructure and Operations, Department of Health and Human Services
Mike Stone, Global Head of Tech Transformation, Cloud, KPMG (Moderator)

8:40 – 9:15 AM

Panel
Achieving Mission Goals with Blockchain

What if citizens could avoid trips to the DMV or if public health leaders could instantly gather important data they need to battle a disease outbreak?

By changing how government entities work with data, blockchain can enhance mission delivery and build the public's trust in government. This powerful new technology gives everyone in a network access to a single, updated, integrated, and encrypted record, thereby reducing manual effort, decreasing technology infrastructure needs, saving time and reducing costs. With blockchain poised to transform how governments operate, this panel will analyze how agencies are now beginning to explore its potential to serve citizens faster, safer, cheaper—and simply better.

Speakers:

Asif Khan, Director, Financial Management and Assurance, Government Accountability Office
Craig Fischer, Program Manager, Office of Financial Innovation and Transformation, Bureau of Fiscal Service
Ishan Kaul, Managing Director, Blockchain, KPMG (Moderator)

9:15 – 9:45 AM

Panel
Modernizing Insights from Data Analytics

Increasing policies and regulations mean federal agencies today hold an unprecedented variety and volume of raw data. By applying smart analytics to derive meaning from it, that data becomes invaluable, holding the potential to transform just about everything the government does.

The right combination of in-depth federal knowledge, big data transformation know-how, and advanced analytics capabilities is essential to drive value from government data stores. This panel of data scientists will explore how data strategies can turn federal agencies into insight-driven organizations, which creates smarter decision-making, improved operational efficiency, and more effective risk management.

Speakers:

Drew Zachary, Director, The Opportunity Project, U.S. Census Bureau
Hudson Hollister, Founder, Data Coalition
Robin Thottungal, Chief Data Scientist and and Director of Analytics, Environmental Protection Agency
Viral Chawda, Principal, Data and Analytics, KPMG (Moderator)

9:45 – 10:15 AM

Panel
Revolutionizing Government Operations through Intelligent Automation

Agencies are continuously challenged by mounting budget constraints, expanding missions, unfunded mandates, declining workforces, and increasing citizen expectations. Intelligent automation provides a powerful spectrum of technologies to enhance productivity, efficiency, and accuracy.

Whether in mission delivery, citizen engagement, or back-office functions, intelligent automation is a game-changer, freeing up the workforce from menial tasks to focus on higher-level, strategic pursuits. Hear from federal specialists on how agencies are harnessing these innovative tools to work smarter and faster—and reach their untapped potential.

Speakers:

Vicki Hildebrand, Chief Information Officer, U. S. Department of Transportation
Michael Marchuk, Chief Technology Evangelist, North America, Blue Prism
Kirke Everson, Managing Director, Intelligent Automation, KPMG (Moderator)

10:15 – 10:45 AM

Panel
Cybersecurity in the Era of Disruption

The cybersecurity threat has long been a concern for federal agencies, but recent attacks at the highest levels of industry and government make it clear more needs to be done. Loss or exposure of crucial data may not only derail the mission, but shake the foundation of American democracy: public trust. The key questions are not "will we be breached?" or "have we been breached?" Rather, they're "when will we be breached?" and "how do we protect our data and manage our risk?"

Cybersecurity is not just a technology issue. It is most notably a people and process issue. The challenge is amplified by ever-evolving and disruptive capabilities such as cloud, blockchain, Internet of Things (IoT), mobility, and intelligent automation.

This panel of cybersecurity leaders will discuss how to create cybersecurity strategies and risk management approaches that can help protect your most critical data.

Speakers:

Frank Konieczny, Chief Technology Officer, Office of Information Dominance and Chief Information Officer, Office of the Secretary of the Air Force
Jeffery Harris, Chief Information Security Officer, U.S. Navy Intelligence Community
William Rogers, Acting Information Technology Security Officer, National Oceanic and Atmospheric Administration
Tony Hubbard, Principal, Cyber, KPMG (Moderator)

10:45 – 11:20 AM

Keynote

Speakers:

11:20 AM

Closing Remarks

Speakers:

Francis Rose, Government Matters