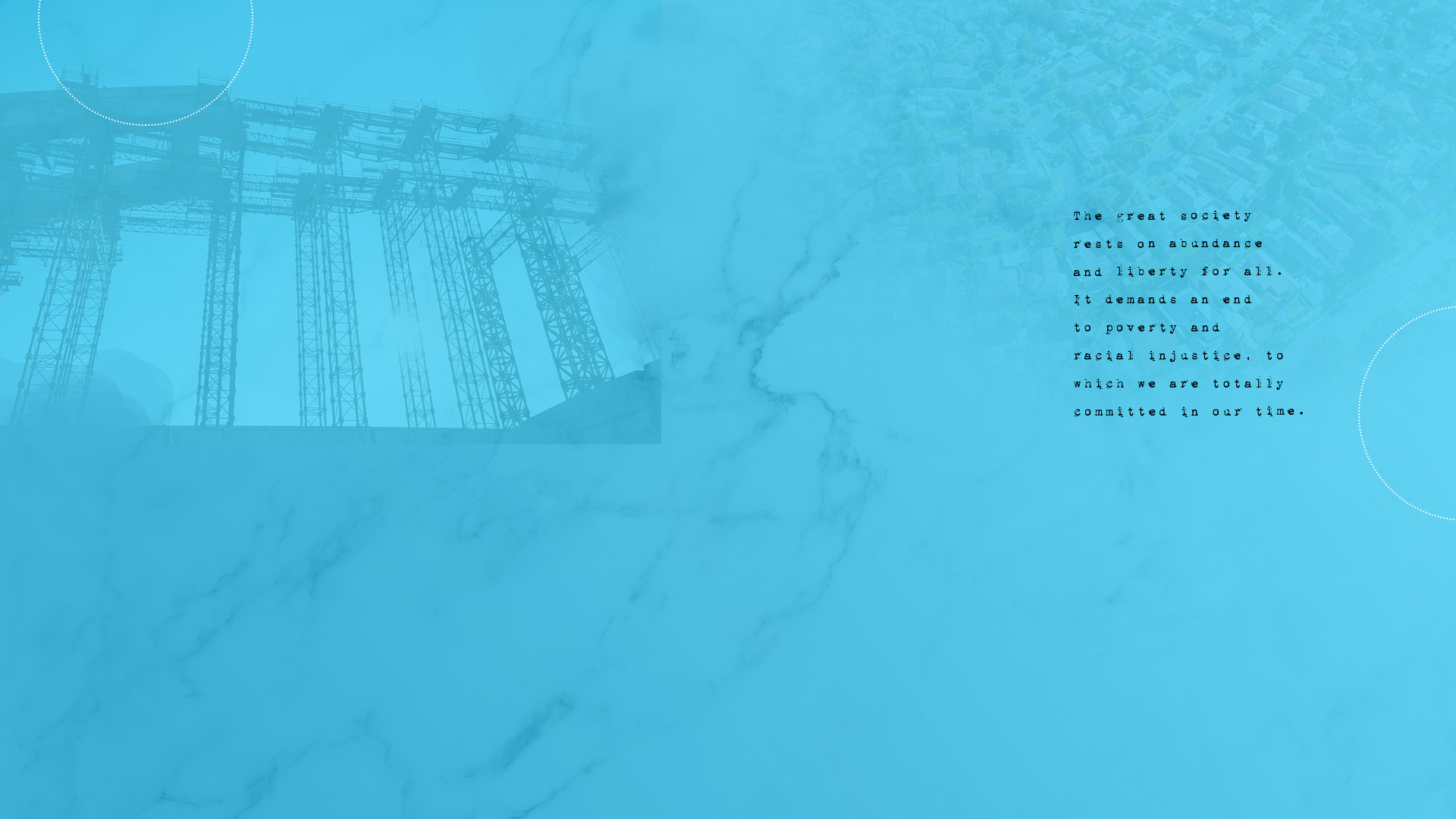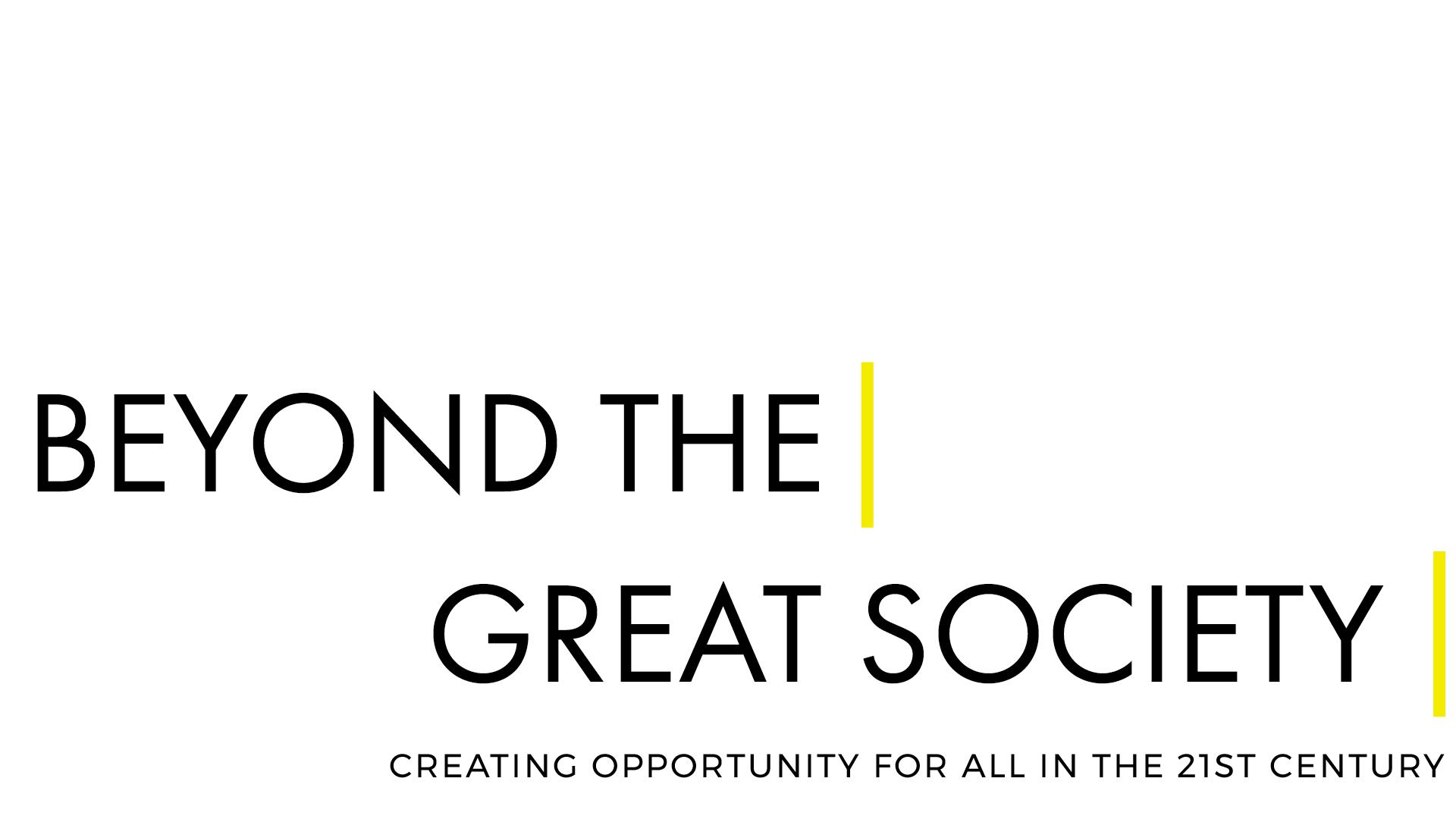 Fifty years after President Lyndon Johnson launched his "Great Society" agenda, where do we stand when it comes to providing services, as well as economic and social mobility, to those in need? During this event, we'll explore the future of our existing social programs.
Between 1964 and 1968, President Lyndon Johnson had launched and implemented a huge range of social programs known as the "Great Society" agenda. Those programs launched vast expansions of the federal government's role in housing, health, transportation, the arts, economic development and the environment. The resulting programs would fundamentally change expectations regarding the role of the federal government—as well as the relationship between federal, state and local governments in delivering services to citizens.
Fast-forward fifty years, the form and efficacy of these programs are being questioned at every level of government. We'll not only look at ideas for reform that are being tested across our nation, but also the data behind them.
AGENDA
7:30 AM

Registration & Networking

8:15 AM

Opening Remarks

Constance Sayers, President, Government Executive Media Group

8:20 AM

Opening Keynote

Ervin Duggan, Former President and CEO, PBS; Staff Assistant to President Lyndon B. Johnson (1965-1969)
Tim Clark, Editor at Large, Government Executive (Moderator)

8:50AM

The Future of Healthcare Programs

Cybele Bjorklund, Distinguished Visitor at the O'Neill Institute for National and Global Health Law, Georgetown University Law Center
Secretary Robert Neall, Maryland Department of Health
Matt Salo, Executive Director, National Association of Medicaid Directors
Michael Powe, Vice President of Reimbursement and Professional Advocacy, AAPA
Moderator: Laura Maggi, Managing Editor, Route Fifty

9:30AM

Session presented by our underwriter Mathematica

Paul Decker, President and Chief Executive Officer, Mathematica
Constance Sayers, President, Government Executive Media Group (Moderator)

9:45AM

The Past, Present and Future of Affordable and Fair Housing

Allison Ladd, Deputy Director, Department of Housing and Community Development, District of Columbia
Tanvi Misra, Staff Writer, CityLab (Moderator)

10:15AM

Networking Break

10:30AM

The New Reality of Work and Economic Mobility in America

Indivar Dutta-Gupta, Co-Executive Director, Center on Poverty and Inequality and the Economic Security and Opportunity Initiative; Adjunct Professor, Georgetown Law
Ethan Pollack, Associate Director of Research and Policy for the Future of Work Initiative, The Aspen Institute
Heidi Goldberg, Director, Economic Opportunity and Financial Empowerment Institute for Youth, Education, and Families, National League of Cities (Moderator)

11:00AM

One-on-One Interview

Cecilia Muñoz, Vice President, Public Interest Technology and Local Initiatives, New America
Mitch Herckis, Senior Editor and Director of Strategic Initiatives, Route Fifty (Moderator)

11:25AM

Closing Remarks

Constance Sayers, President, Government Executive Media Group

Copyright © 2018 Government Executive Media Group. All rights reserved.