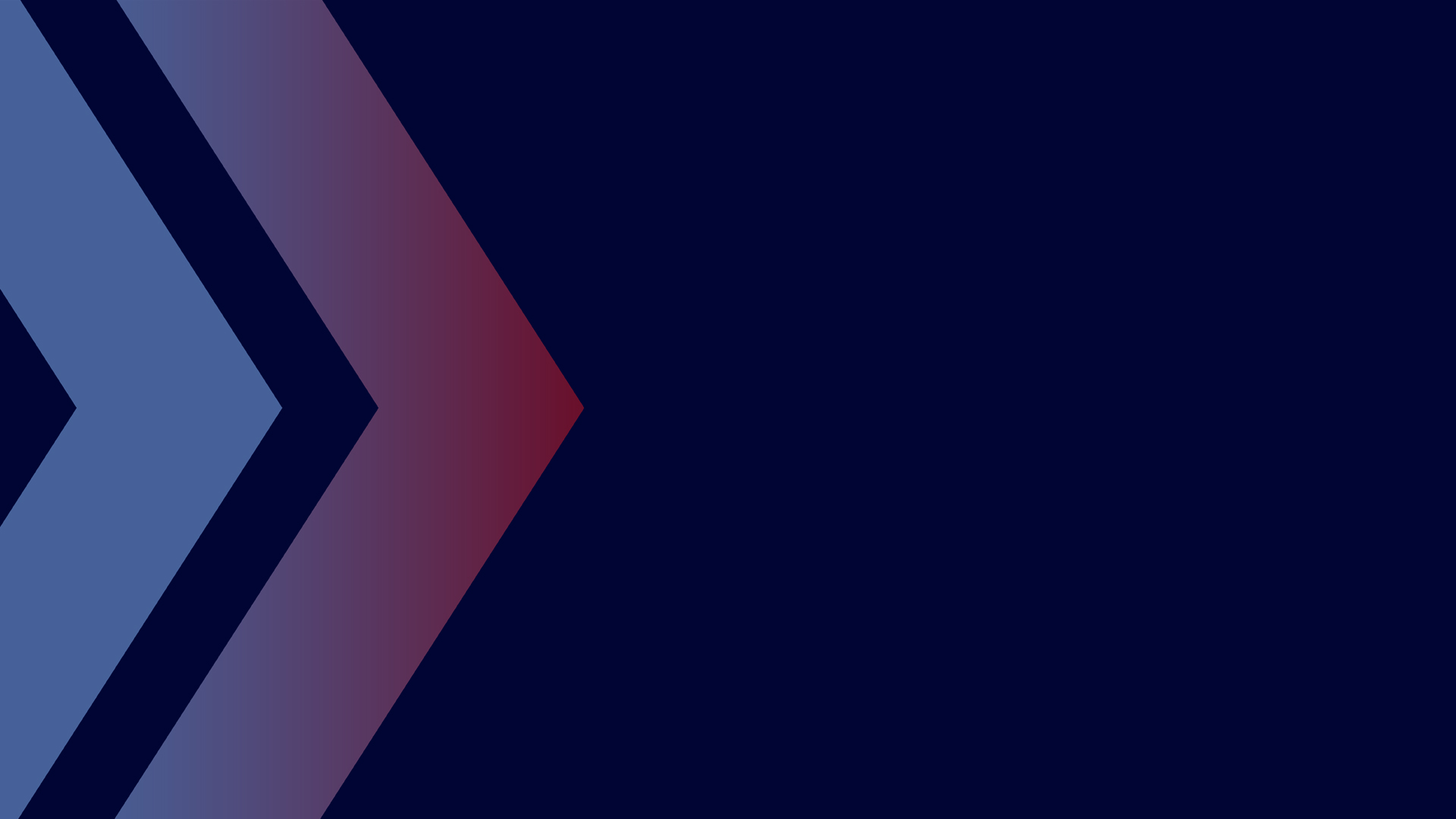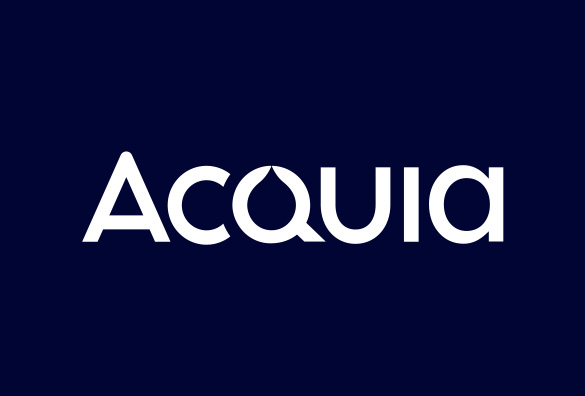 Acquia Resources
Acquia's Digital Experience Platform helps governments transform constituent interactions through a secure and scalable open source digital platform. Built around the Drupal Content Management System, Acquia's FedRAMP certified solutions enable agencies to foster greater digital engagement with citizens and securely deliver mission essential information with increased speed, agility, and resiliency.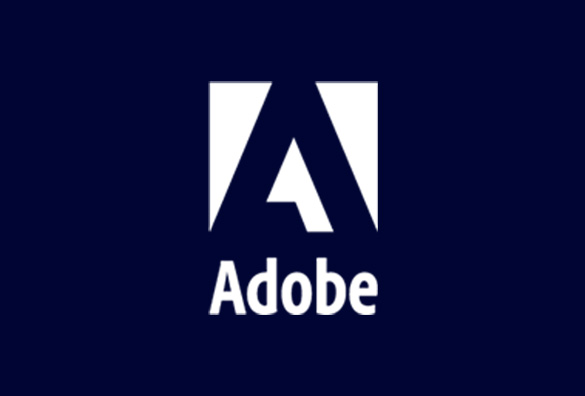 Adobe Resources
Adobe believes creativity empowers transformation and our game-changing innovations are redefining the possibilities. We provide government agencies the solutions they need to modernize digital experiences, efficiently deliver services, and increase citizen engagement. Find out more at: https://www.adobe.com/documentcloud/industries/government.html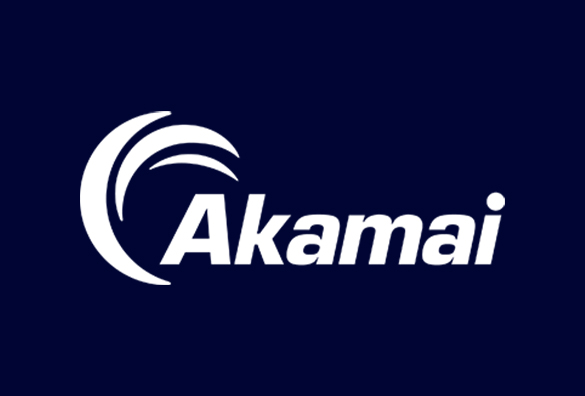 Akamai Resources
Akamai delivers a single platform to power, protect, and modernize the mission— optimizing security and reducing complexity across agencies. Our solutions deliver the world's largest, most distributed, cloud-agnostic platform for public sector agencies, assuring the security, performance, and resiliency of workflows and critical apps in any environment—on-premises, across clouds, and out to the edge, wherever that edge may be.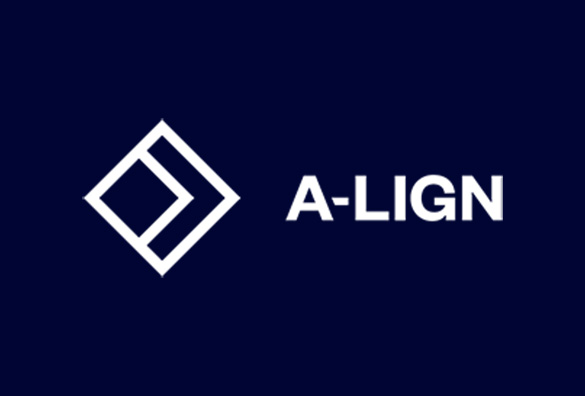 A-LIGN Resources
A-LIGN is the only end-to-end cybersecurity compliance solutions provider with readiness to report compliance automation software paired with professional audit services, trusted by more than 4,000 global organizations. Working with growing businesses to global enterprises, A-LIGN's experts and its compliance automation platform, A-SCEND, are transforming the compliance experience.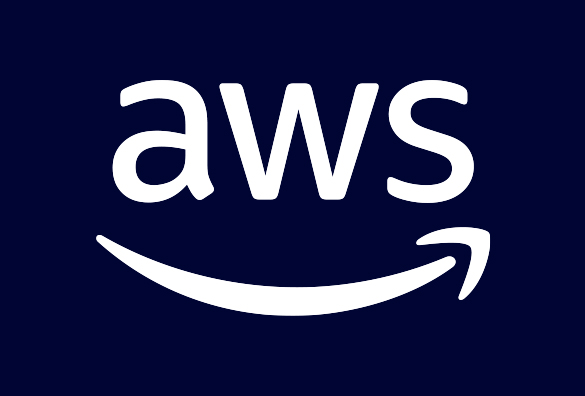 AWS Resources
Whether you are starting your cloud journey or you have a cloud-first strategy, AWS has a solution to help facilitate teaching and learning, launch student analytics initiatives, and manage IT operations. Carahsoft works with a diverse group of AWS certified resellers and managed service providers to deliver full cloud solutions.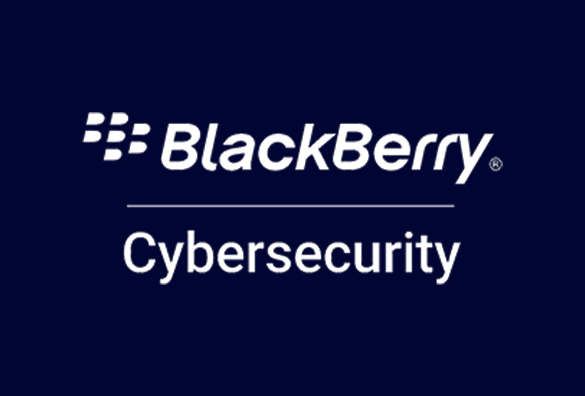 Blackberry Resources
BlackBerry provides security services and FedRAMP-authorized solutions to protect governments around the world.  Our end-to-end approach, deeply rooted in Cylance® AI and machine learning, delivers preventative protection, detection, and instant response. BlackBerry believes a proactive approach to cyber defense enables government agencies to shift to a Zero Trust security model.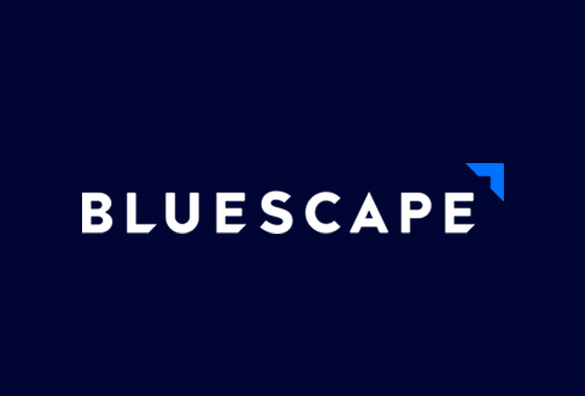 Bluescape Resources
Bluescape is the virtual workspace government agencies trust for increased knowledge sharing, visual planning, and data analysis across dispersed teams. Bluescape brings agility to complex processes—accelerating decisioning and response times. Available as FedRAMP authorized cloud solution and air-gapped software for the security needs of the public sector. Visit Bluescape.com/public-sector.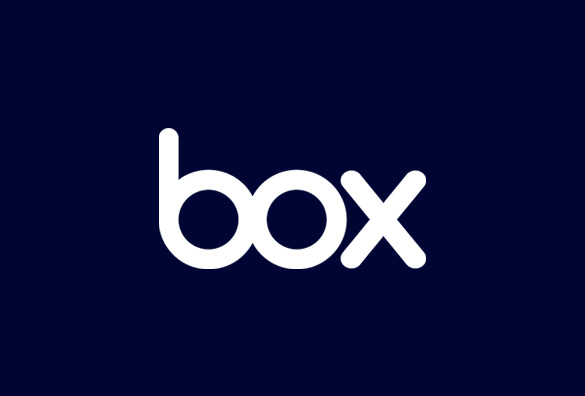 Box Resources
Box (NYSE:BOX) is the leading Content Cloud, a single platform that empowers organizations to manage the entire content lifecycle, work securely from anywhere, and integrate across best-of-breed apps. Founded in 2005, Box simplifies work for leading global organizations, including AstraZeneca, JLL, and Nationwide. Visit box.com to learn more.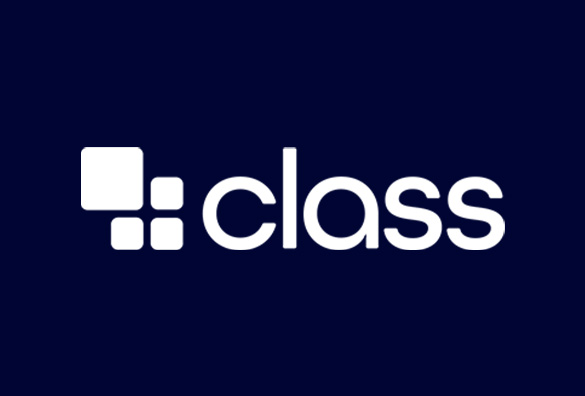 Class Resources
Class is software developed by Class Technologies Inc., a company founded by education software pioneer, Michael Chasen. Class understands how important it is to offer a highly secure and reliable virtual training experience. Class ensures quality and engagement in your online and hybrid programs without compromising the integrity of security.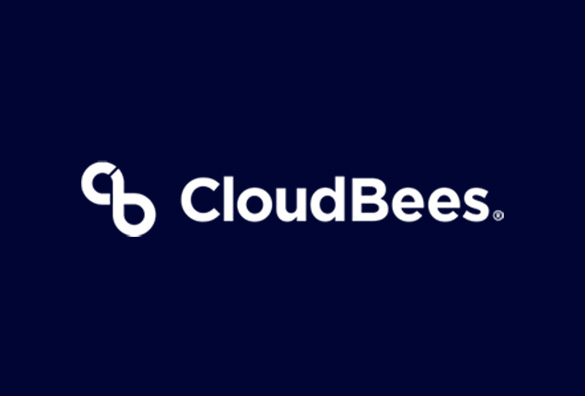 CloudBees Resources
CloudBees is the leading software delivery platform enabling enterprises to continuously innovate, compete, and win in a world powered by the digital experience. The CloudBees platform includes CloudBees CI, CD/RO, Compliance, Feature Management, and more to continuously transform the way government agencies build and deploy software and to help cloud service providers achieve FedRAMP compliance.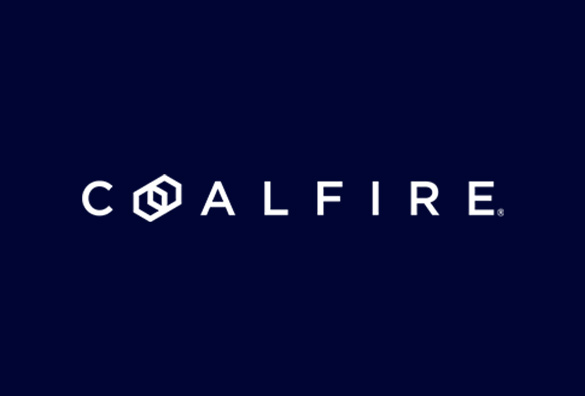 Coalfire Resources
The world's leading organizations – including the top five cloud service providers and leaders in financial services, healthcare, and retail – trust Coalfire to elevate their cyber programs and secure the future of their business. Number one in compliance, FedRAMP®, and cloud penetration testing, Coalfire is the world's largest firm dedicated to cybersecurity services, providing unparalleled technology enabled professional and managed services. To learn more, visit Coalfire.com.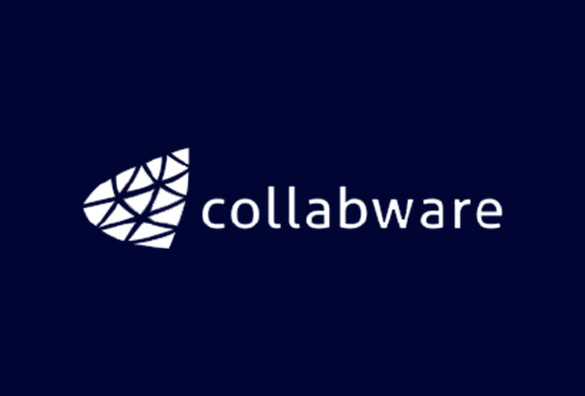 Collabware Resources
Collabware provides the most secure NARA Compliant cloud Software-as-a-Service (SaaS) records management application on the market. Recently receiving our first FedRAMP High Authorization and currently in process with our Joint Authorization Board (JAB) P-ATO, Collabspace is the most trusted software in Records Management and Records Security.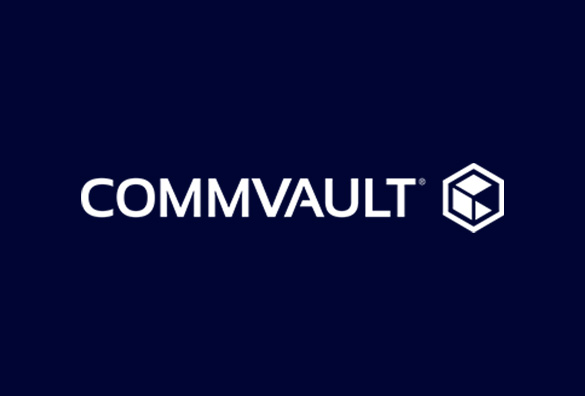 Commvault Resources
Commvault is data protection, redefined. Commvault can offer a single, unified platform built to secure, defend, and recover data wherever it lives—on prem, in the cloud, or spread across a hybrid environment. Commvault delivers early warning of attacks, active defense to reduce the impact of intrusion, and rapid recovery. Commvault is data, protected.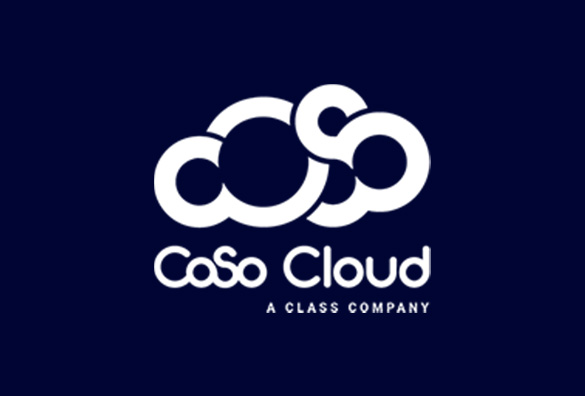 CoSo Resources
CoSo Cloud serves Government Agencies that require secure virtual training solutions to align with their business needs. CoSo offers tailored training solutions within a Private Cloud Managed Service that solves regulatory requirements, logistics, infrastructure, and integrations. CoSo delivers high-impact, tailored virtual training solutions while meeting the highest security and compliance regulations.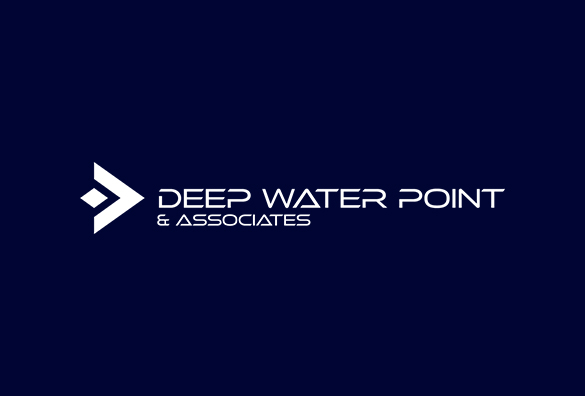 Deep Water Point Resources
Deep Water Point & Associates (DWPA) offers a unique combination of government and industry expertise to help businesses succeed in the federal market. The comprehensive range of services offered by DWPA includes business development, capture and proposal, transaction advisory, strategy and management consulting, and market intelligence. The business is composed of over 450 former senior government and industry executives, with experience in the Federal Civilian, DOD, Intelligence Community, and Health and Life Sciences markets. Learn more at dwpassociates.com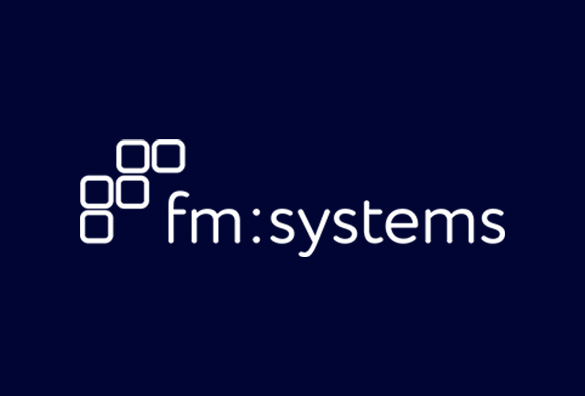 FM:Systems Resources
FM:Systems Workplace Management Platform helps the world's largest organizations access, manage, and measure every aspect of their real estate portfolio. With intuitive solutions for hybrid work, space and facilities management, workplace analytics and more, FM:Systems delivers high-performance workplaces and brings clarity and vision to strategic real estate decisions.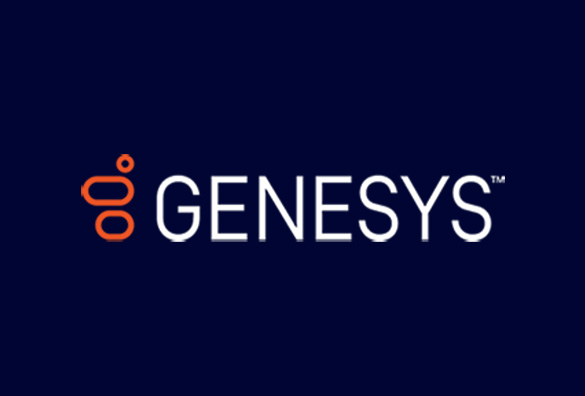 Genesys Resources
Every year, Genesys® orchestrates more than 70 billion remarkable customer experiences for organizations in over 100 countries. With Genesys, organizations have the power to deliver proactive, predictive, and hyper personalized experiences to deepen customer connection across every department on any channel. Learn more about Genesys solutions for government, including FedRAMP cloud contact center solutions, at www.genesys.com/government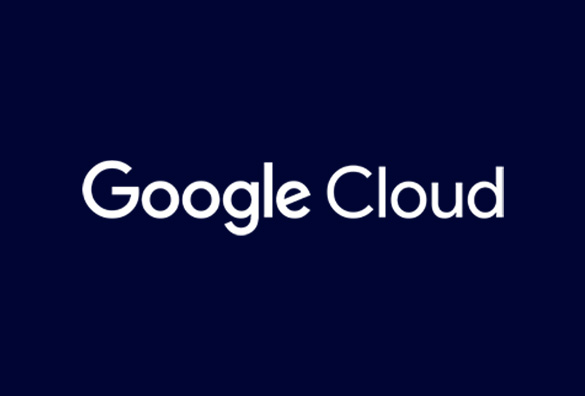 Google Cloud Resources
Google helps government agencies meet their mission with the power of world-leading artificial intelligence, machine learning, infrastructure, security, and collaboration solutions. Learn more here: https://cloud.google.com/solutions/federal-government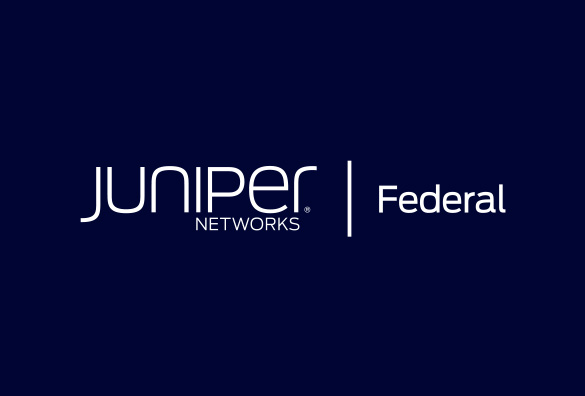 Juniper Resources
Agencies accelerating cloud adoption can implement Juniper Mist, FedRAMP Moderate In-Process, with confidence. Juniper wireless, wired, and SD-WAN work in conjunction with the Juniper Mist Government Cloud to optimize user experiences and simplify operations in branch and campus environments and comply with U.S. government standards for cloud products and services.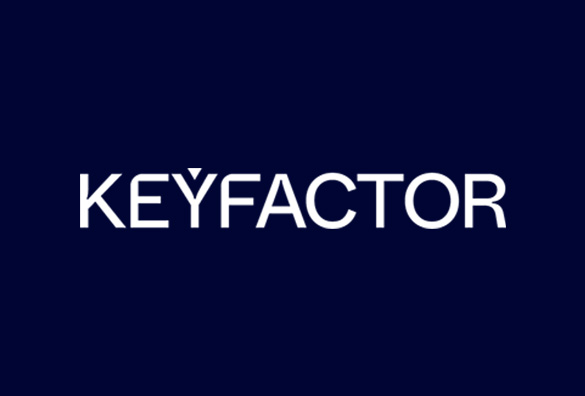 Keyfactor Resources
Keyfactor empowers the hyper-connected world with trust in the digital realm. With a focus on identity-first security, they simplify PKI, automate certificate management, and safeguard devices and data. By enabling organizations to establish and sustain digital trust at scale, Keyfactor embraces the zero-trust era, ensuring every machine and identity is securely managed.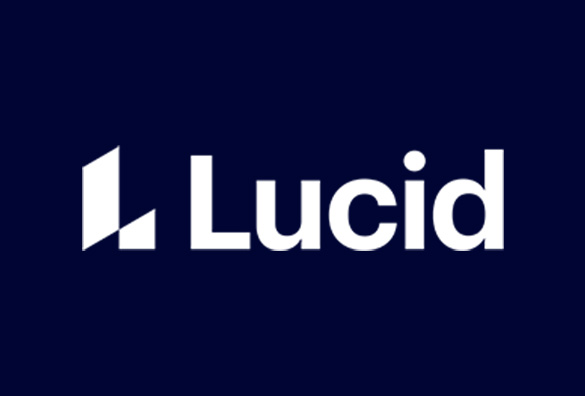 Lucid Software Resources
Lucid is a leader in visual collaboration, combining intelligent diagramming, virtual whiteboarding, and cloud visualization into one platform. Its products—Lucidchart, Lucidspark, and Lucidscale—are FedRAMP In Process at the Moderate impact level. Lucid enables teams to align and collaborate securely, no matter where they're located. For more information, visit lucid.co.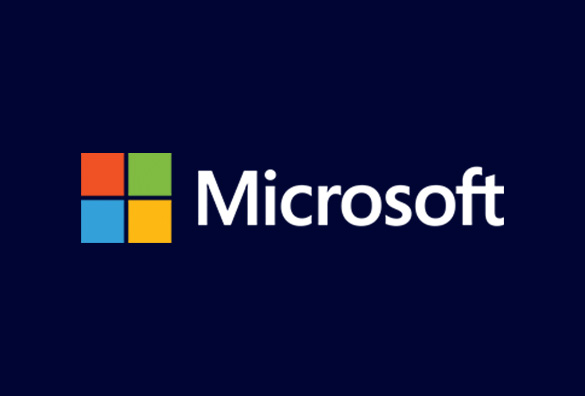 Microsoft Resources
Microsoft helps empower Federal agencies with its deep commitments to national security, trust, innovation, and compliance. With world-class security and a wide array of cloud services designed for mission success, the Microsoft Azure Cloud offers a cloud platform designed for flexibility and scale to strengthen partnerships and alliances, create smart work environments and installations, and optimize operations to better meet mission needs and help foster a safer, more secure world.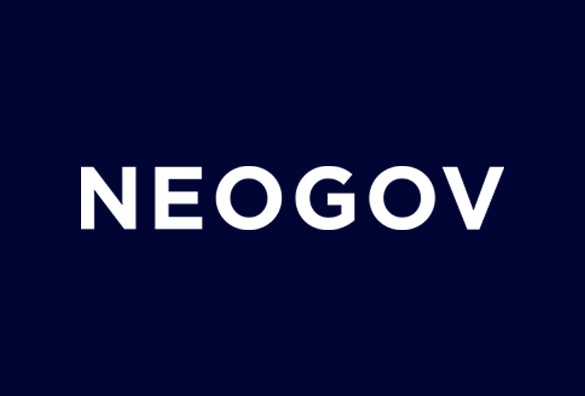 NeoGov Resources
Serving over 7,000 organizations, NEOGOV is the leading provider of comprehensive human capital management solutions for the public sector. NEOGOV'S product suite of four integrated modules – Recruit, Develop, Manage, and Comply is designed exclusively for government agencies and institutions of higher education. NEOGOV products are built to support the unique needs of public sector HR teams and to automate the entire employee lifecycle while maintaining the highest standard of compliance.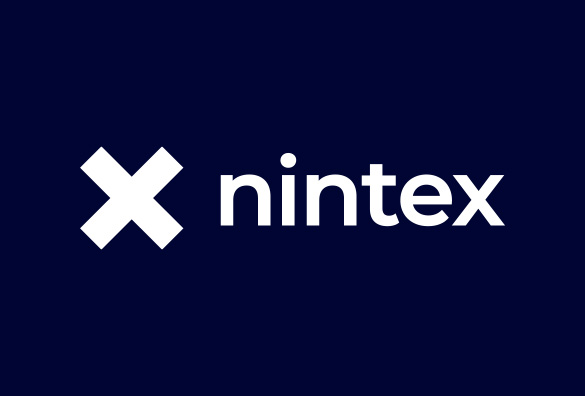 Nintex Resources
Nintex is the global standard for process intelligence and automation. Today more than 10,000 public & private sector organizations across 90 countries turn to the Nintex Process Platform to accelerate progress on their digital transformation journeys by quickly and easily managing, automating, and optimizing business processes. Learn more by visiting www.nintex.com.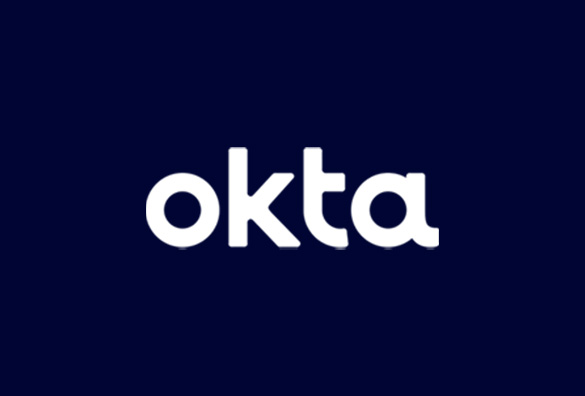 Okta Resources
Okta is a leading FedRAMP Authorized and DoD Impact Level 4, cloud-native Identity and Access management platform. Okta enables the Federal Government and their approved mission partners to confidently adopt Zero Trust through phishing-resistant MFA, SSO, and integrations with FedRAMP High, IL4 and IL5 legacy and modern applications.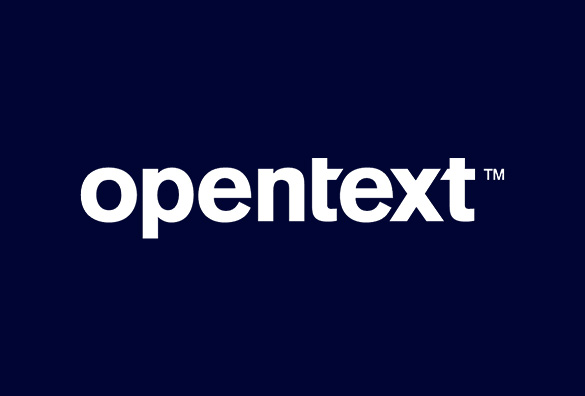 OpenText Cybersecurity Resources
OpenText is The Information Company. We power and protect information. The recent acquisition of Micro Focus brings critical technologies to our cybersecurity portfolio. Our combined capabilities help people and organizations gain the information advantage and accelerate their digital transformation. For more information visit us at opentext.com.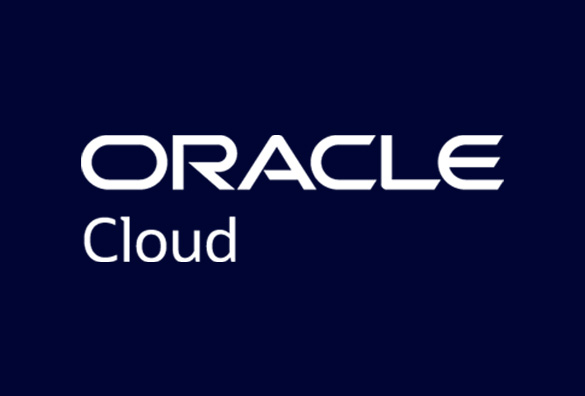 Oracle Resources
Oracle offers suites of integrated applications plus secure, autonomous infrastructure in the Oracle Cloud. For more information about Oracle (NYSE: ORCL), please visit us at oracle.com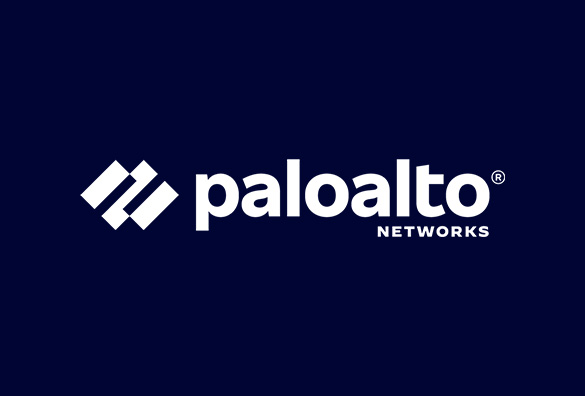 Palo Alto Resources
Palo Alto Networks, the global cybersecurity leader, is shaping the cloud-centric future with technology that is transforming the way people and organizations operate. Our mission is to be the cybersecurity partner of choice, protecting our digital way of life. For more information, visit www.paloaltonetworks.com.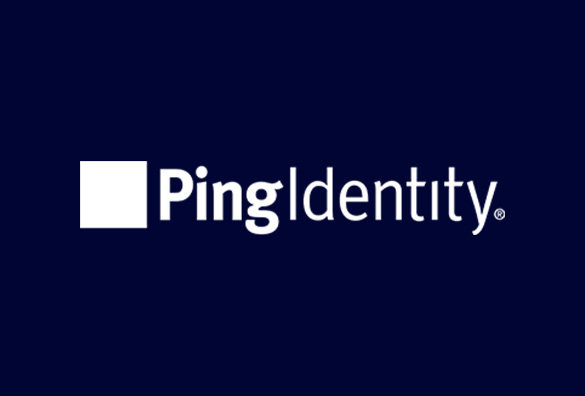 Ping Identity Resources
Ping Identity delivers intelligent identity solutions for ICAM modernization. We offer a standards-based Identity foundation for Zero Trust Architecture to enable fine-grained authorizations for interoperable mission work. With flexible deployment options, including FedRAMP High, DoD IL5, Air-gapped, and hybrid environments, Ping provides phishing-resistant multi-factor authentication, single sign-on, and access management.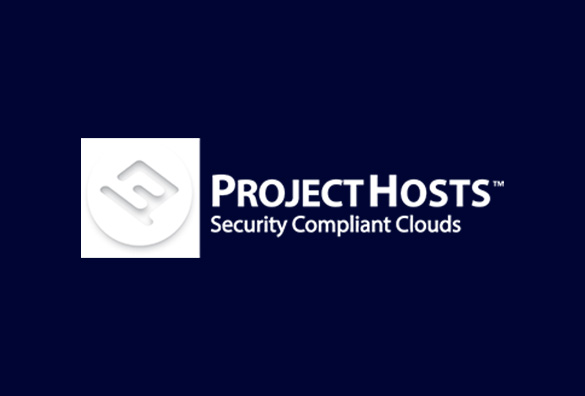 Project Hosts Resources
Project Hosts is an industry leading Cloud Solution Provider that specializes in the implementation and management of cloud security compliance for Independent Software Vendors and their cloud-based applications. Our Cloud Compliance-as-a-Service offerings leverage our AWS and Azure-based platforms that have been authorized by FedRAMP, StateRAMP, HITRUST, and the DoD at Impact Levels 2, 4 and 5.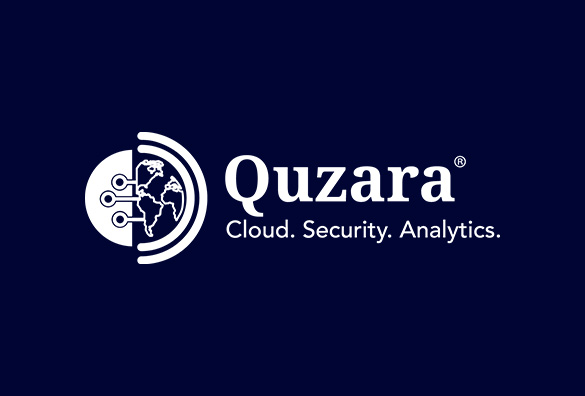 Quzara Cloud Resources
Quzara LLC is cloud security cybersecurity firm offering trusted FedRAMP Advisory services. We offer JAB and Agency Cloud Accelerators for Azure, AWS, GCP and beyond. Quzara's portfolio of FedRAMP services provide a fast-track approach, rapid gap assessments, Product roadmap and hands-on remediation assistance.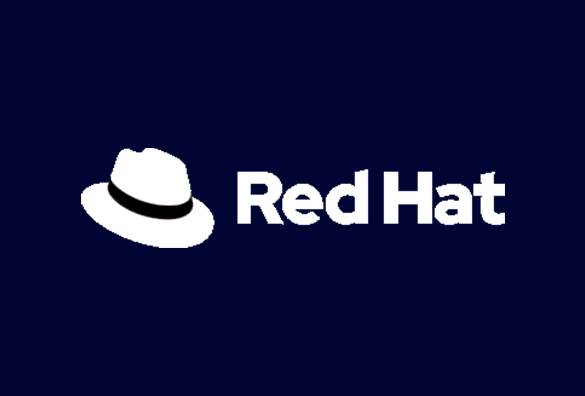 Red Hat Resources
Red Hat is the world's leading provider of enterprise open source solutions, using a community-powered approach to deliver high-performing Linux, cloud, container and Kubernetes technologies. We help you standardize across environments, develop cloud-native applications, and integrate, automate, secure, and manage complex environments with award-winning support, training, and consulting services.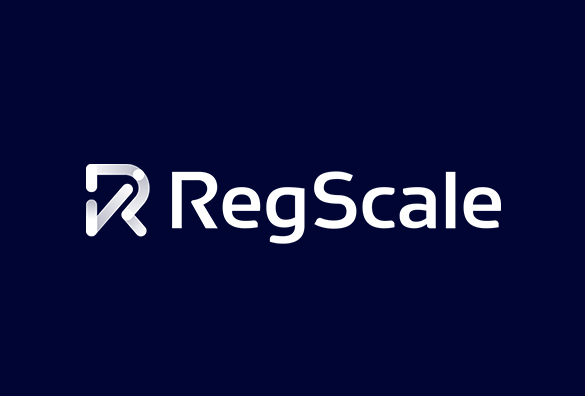 RegScale Resources
RegScale provides a Modern GRC platform, delivering an integrated and scalable solution to meet the speed and real-time demands of your digital enterprise.  Our unified, state-of-the-art platform seamlessly integrates data from existing tools for continuous controls monitoring, dynamically replacing redundant and manual efforts with real-time processes that scale effortlessly from simple to the most complex enterprise use cases.  Heavily Regulated Organizations such as the U.S. Navy, Department of Energy, and Fortune 500 Enterprises use RegScale to start and stay compliant with their ongoing regulatory obligations. For more information, visit https://regscale.com/.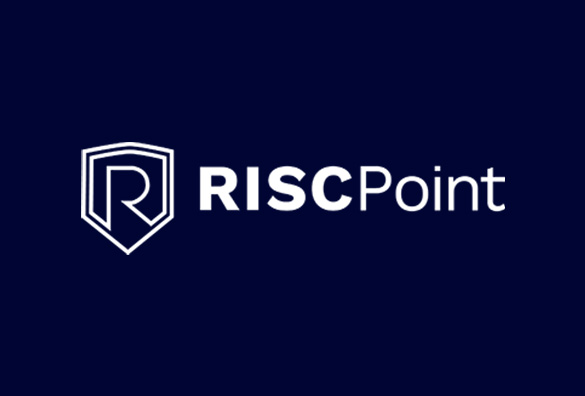 RISCPoint Resources
RISCPoint is a leading cybersecurity and compliance firm. Our tight-knit team of experienced professionals focuses on integrating with our clients to harmonize their security and compliance obligations with their business success. RISCPoint's team of advisors delivers a comprehensive suite of FedRAMP services to guide your organization through a successful authorization.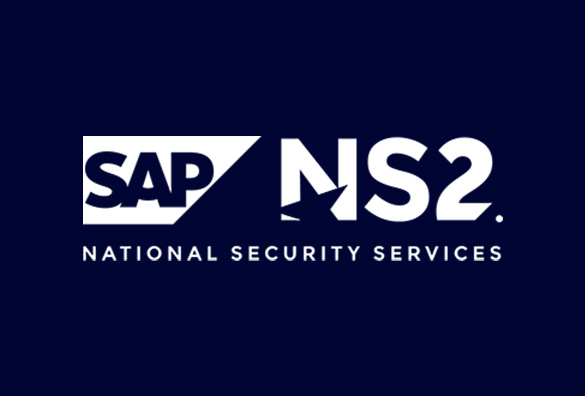 SAP NS2 Resources
SAP National Security Services, Inc. (SAP NS2®) is an independent U.S. subsidiary of SAP®, one of the world's leading producers of software for the management of business processes, developing solutions that facilitate effective data processing and information flow across organizations. SAP NS2 enables the secure adoption of U.S. based SAP cloud solutions with an enhanced deployment model that allows our customers to adhere to regulatory compliance requirements and protect their mission-critical workloads. With our secure cloud solutions, SAP NS2 powers SAP's intelligent enterprise for highly regulated customers.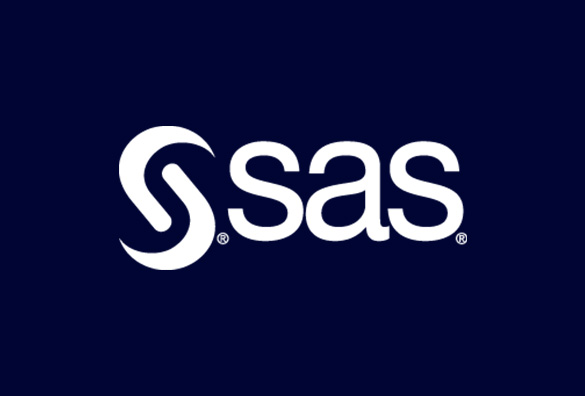 SAS Resources
The government's mission is to serve citizens, ensuring the safety and well-being of all people. Innovation is essential. With advanced analytics, artificial intelligence (AI) and machine learning from SAS, governments can make better, faster, more cost-effective decisions that will make a difference in the lives of the people they serve.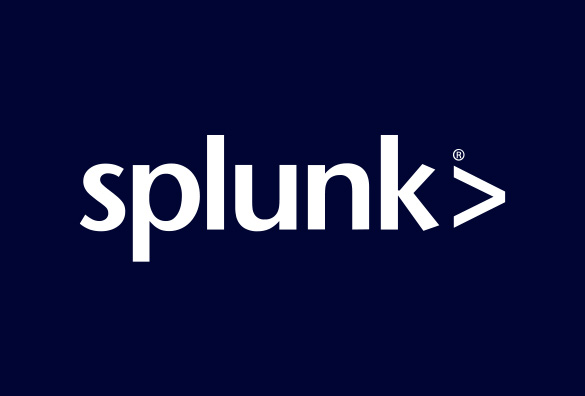 Splunk Resources
Splunk helps build a safer and more resilient digital world. Organizations trust Splunk to prevent security, infrastructure and application issues from becoming major incidents, absorb shocks from digital disruptions, and accelerate digital transformation.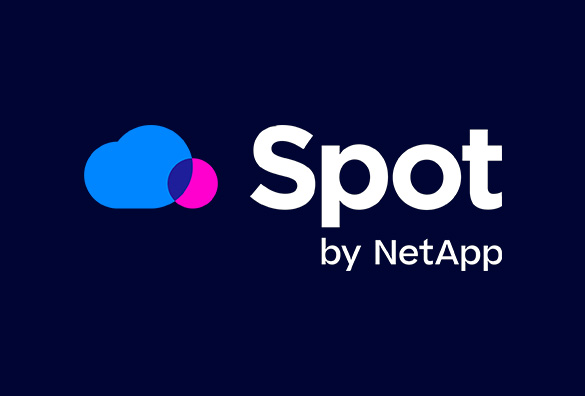 Spot by NetApp Resources
Spot by NetApp offers cloud operations teams optimization and automation technology that helps them ensure performance, reduce complexity, and optimize costs. CloudCheckr, Spot's robust cloud management platform, delivers actionable cloud cost analysis helping federal agency organizations better manage and reduce cloud costs, optimize resources, improve governance, and strengthen security and compliance.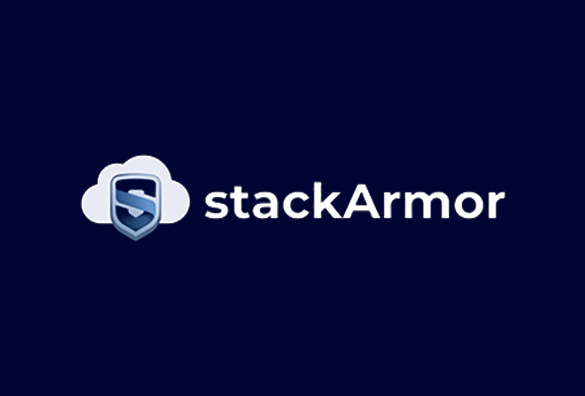 stackArmor Resources
stackArmor reduces the time and cost of FedRAMP, DOD, FISMA/RMF, CMMC 2.0 and StateRAMP compliance by 40% using the ThreatAlert® ATO Accelerator. stackArmor's cloud and compliance specialists provide an end-to-end solution that includes a dedicated authorization boundary, complete documentation package and post-ATO continuous monitoring services. Our solution meets all levels of FedRAMP and DOD Impact Levels by using our unique "in-boundary" deployment model.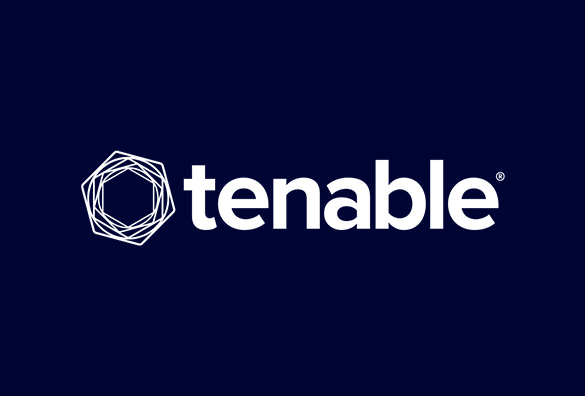 Tenable Resources
Tenable® is the Exposure Management company. Approximately 43,000 organizations around the globe rely on Tenable to understand and reduce cyber risk. Tenable extended its expertise in vulnerabilities to deliver the world's first platform to see and secure any digital asset on any computing platform. Learn more at tenable.com.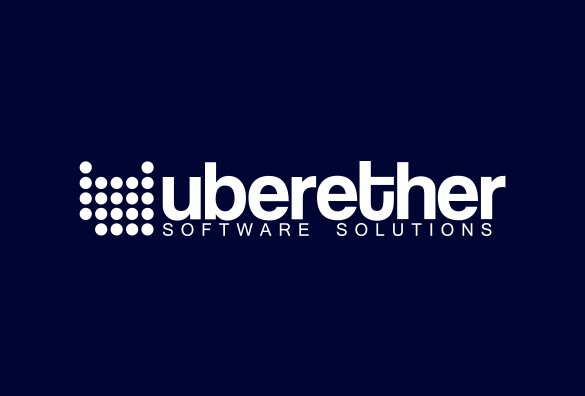 UberEther Resources
UberEther is a leading software as a service (SaaS) provider and consulting firm specializing in identity and access management and FedRAMP acceleration. They offer bespoke cybersecurity solutions, primarily to the U.S. Federal Government, to safeguard data and systems while fostering a resilient, secure digital landscape.