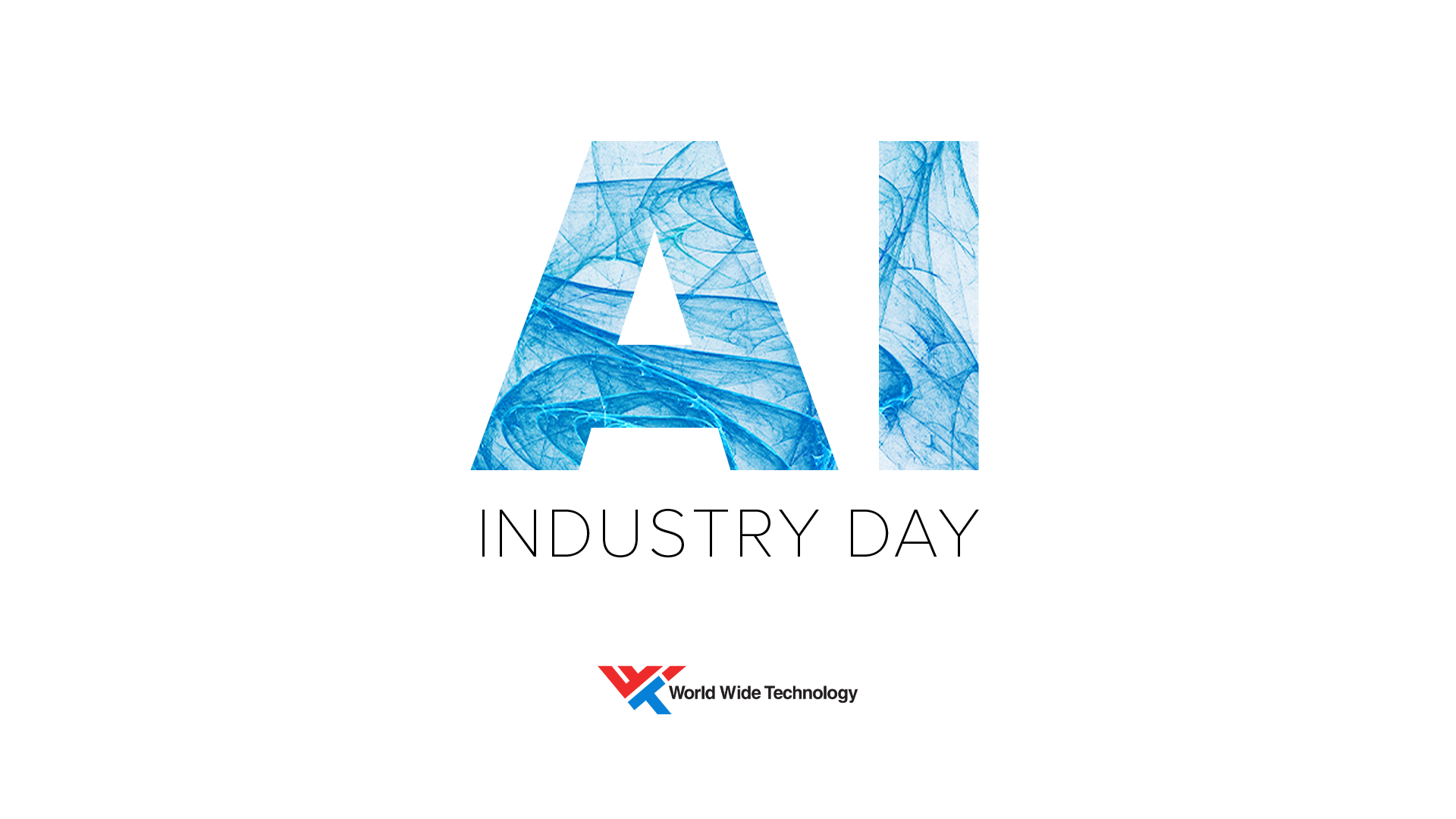 EVENT POSTPONED
The health and well-being of our employees, customers, partners and communities are top priorities for World Wide Technology and we have continued to monitor the coronavirus (COVID-9) outbreak closely.

In full alignment with World Wide Technology, we have collectively made the decision out of an abundance of caution to postpone AI Industry Day which was previously scheduled for Thursday, March 19, 2020.

Your interest in the AI Industry Day is highly appreciated. Please look for further communications as we finalize our future event date, as our goal is to reschedule the event.

As this situation evolves, we are committed to limiting the spread of the virus and safeguarding the health of our communities.
Join government and industry leaders and learn how to improve your organization's AI and data maturity, resulting in better data policies and practices around individual programs.

Artificial intelligence has brought enticing new prospects for speed, accuracy, and connectivity to the government and businesses horizon. Agencies and companies have made strides in governed self-service access, alongside data security and reliability. Now, join World Wide Technology's AI Industry Day to explore the final frontier in AI maturity.

At AI Industry Day, we'll investigate the technology base of premier artificial intelligence capabilities, from algorithms to infrastructure. We'll spotlight government agencies that developed new data practices in order to address operational pain points and advance toward AI maturity. And, we'll feature customer use cases to explore how one company reformed their practices and implemented new technology tools in order to reach the final frontier in AI maturity.
9:00 AM
Breakfast and Networking
9:00 AM - 9:45 AM

Data and Donuts: Introduction to the What, Why, and How of Successful AI Strategy

AI and Machine Learning show great promise for enabling business and mission strategy - but studies show that fewer than 1 in 5 AI initiatives are successful. As we open WWT's AI Industry Day, join us for donuts, coffee, and an overview of AI strategy, Machine Learning, RPA, AI Ops, and the critical factors associated with successful implementations of Artificial Intelligence.

Tim Brooks, Managing Director, World Wide Technology

10:00 AM - 3:00 PM

Developing for Developers Track

Join fellow hands-on data scientists and AI engineers to learn from WWT and their most innovative partners about contemporary products and fresh ideas in artificial intelligence. These two-hour interactive sessions in a classroom setting will offer an opportunity to sharpen your AI technologies and techniques skillsets. Join any session to address your specific learning objectives, or as a precursor to deep-dive trainings and workshops on specific topic areas.

10:00 AM – 12:00 PM

Showcase of High-Tech Machine Learning: Highlights from WWT's AI Innovation Program

WWT's AI R&D program focuses on experimenting with new techniques that we believe will be the next big area of focus for our customers. This showcase will demo 3 compelling AI solutions developed by our R&D program and how to apply them.  The interactive demos will include 1) Hiding sensitive information using GANs (Generative Adversarial Networks) 2) Clustering using autoencoders, a type of deep neural network and 3) Productionalizing an AI model using the end-to-end AWS pipeline.

Splunk4Ninjas - Machine Learning Edition

This hands-on workshop is an introduction to Machine Learning with Splunk and an introduction to the Splunk Machine Learning Toolkit. In this session you will explore a few typical ML tasks in Splunk through four guided challenges including detecting numeric outliers; predicting categorical fields (supervised learning); and clustering (unsupervised learning).

AWS

1:00 PM – 3:00 PM

Intelligent Video Analytics with NVIDIA's Deep Stream SDK

The DeepStream 3.0 framework features hardware-accelerated building blocks of Intelligent Video Analytics (IVA) applications. This allows developers to focus on building core deep learning networks. The DeepStream SDK underpins a variety of use cases and offers flexibility on the deployment medium. You'll learn how to:

Deploy DeepStream pipeline for parallel, multi-stream video processing and deliver applications with maximum throughput at scale
Configure the processing pipeline and create intuitive, graph-based applications.
Leverage multiple deep network models to process video streams and achieve more intelligent insights
Upon completion, you'll know how to create AI-based video analytics applications using DeepStream to transform video streams into actionable insights.




UI Path AI Fabric Vision

Bringing AI & RPA Together to Deliver the Future of Intelligent Automation

10:15 AM

Welcome Remarks

Jim Kavanaugh, Chief Executive Officer and Co-Founder, World Wide Technology  

10:30 AM

Freeport-McMoran Copper and Gold Inc. and the AI Journey 

How should companies and organizations think about their AI journey? What are agile analytics, why are they exciting, and what role do they play in an organization's AI adoption? Hear about how Freeport-McMoran Copper and Gold Inc. made strategic decisions that propelled them along the AI development journey. Through dynamic use cases, they'll share how they invested in tech, people, and processes, and what they did to achieve the best returns on those investments.

Robert Catron, Program Manager and Business Solutions Architect, Freeport McMoRan Copper & Gold Inc.
Jamie Milne, Senior Engagement Manager, World Wide Technology

11:15 AM

Panel: Machines and the AI Journey

Government leaders are approaching AI strategically, both presently and looking toward the future. What levels of data are these agencies looking at, and how has that data built up? What successes have these agencies seen with strong foundations that they've built? What new developments are these leaders seeing on the horizon? 

Todd G. Myers, Automation Lead, National Geospatial Intelligence Agency
Charles Chen, Director of Artificial Intelligence, U.S. Department of State
Tony Buntyn, Chief Digital Services Officer (Acting), Senior Advisor - Cyber Security, Office of the Chief Information Officer, US Department of Housing and Urban Development
Krista Kinnard, Director, Artificial Intelligence Center of Excellence, Technology Transformation Services, U.S. General Service Administration

12:00 PM

Lunch

1:00 PM

AI for Human Capital Development: Getting Smarter on Talent Acquisition

In today's technology-driven economy, the federal workforce is under enormous pressure. The "shelf life" of skills continues to shrink, and automation and AI threaten to displace entire job categories. Hiring has never been more of a challenge as government agencies face massive skills shortfalls, and human capital leaders are focused on understanding which upskilling and education opportunities offer the strongest return on investment. As federal executives grapple with the future of work in a public sector context, some of the very same "disruptive" technologies also have the potential to help human capital leaders more effectively discover talent. This session will examine what the future holds for AI as a tool for human capital development with insights from technology leaders and educators who are pioneering this new approach to talent discovery.

Adam Wray, Founder and CEO, AstrumU

1:45 PM

Panel: Human Capital AI

Artificial intelligence is transforming the way that we hire, train, reskill, and upskill, throughout the public and private sectors. Government agencies are applying new AI and data tactics to human capital processes. What are other ways to think about adding data and analytics to disrupt existing processes? How can agencies measure and influence value-creation?

Justin Lynch, Director for Training and Recruiting AI Talent, National Security Commission on Artificial Intelligence
Major General JP McGee, Director, Army Talent Management, Department of Defense
Joanie Newhart, Associate Administrator for Acquisition Workforce Programs, Office of Federal Procurement Policy, Office of Management and Budget  *pending agency approval
Kenneth H. Wong, PhD, Director of the Northern Virginia Innovation Center, Virginia Tech

2:30 PM

Government Keynote

Mike Madsen, Director, Strategic Engagement, Defense Innovation Unit

3:00 PM

Closing Remarks and Flash Poll

Rick Piña, Chief Technology Advisor, Public Sector, World Wide Technology

3:30 PM

Happy AI Hour
AI on Intel: The Next Data Revolution
 
---
Presented by Intel

Deep learning, machine and predictive analytics place unique demands on data centers, workstations, and devices. Intel technology can help you create breakthrough results from medical discoveries to autonomous vehicle intelligence. Meet the experts who can help ease your organization into AI.
Build your own Computer Vision AI model Workshop
---
Presented by Clarifai

Join us to see a live demo of how easy it is to build a classification or detection model in matter of minutes, using your own image or video data and custom concepts of your choosing. Various use cases will include object detections, visual search, and face recognition.
How AI increases the Speed of War
 
---
Presented by SparkCognition

Prediction: Learn how SparkCogniton creates the worlds leading prediction models and deploys those into Government and Civilian infrastructure. Speed of Decision Making: See how the speed of decisions by commanders has increased along with the accuracy of the information used to make those decisions Lethality: Hear how applying tailored AI approaches to your idea will translate to a more lethal force.
Ecostruxure IT Expert
 
---
Presented by Schneider Electric

Critical infrastructure monitoring has always been a must. Now, with Schneider-Electric industry leading EcoStruxure IT Expert, data center and facility managers can leverage the power of AI to go beyond basic monitoring. EcoStruxure ITE provides insights and knowledge of the of critical environment never seen before. These insights include UPS health, predictive analytics, industry benchmarking, and security assessments.
EcoStruxure is also an ideal solution for highly distributed environments. The built in intelligence engine provides the customer with recommendations on how to proactively handle incidents and improve efficiencies over the entire fleet. IT Expert enables the enterprise to have a single pane of glass view of all the infrastructure over a dispersed environment via a simple web interface or even through a mobile smartphone app.
Unified Analytics Data Platform
 
---
Presented by Databricks

Enterprise today wants to accelerate innovation by building AI into their business. However, most companies struggle with preparing large datasets for analytics, managing the proliferation of ML frameworks, and moving models in development to production. The demo is about how Databricks accelerate innovation by making data-driven decisions with massive scale data engineering and collaborative data science.
PurePixel
 
---
Presented by Digital Harmonics

PurePixel provides automated imagery, video, and real-time video stream processing to uniquely extract information, sharpen, and enhance imagery across the electromagnetic spectrum in challenging atmospheric (e.g. night-time collection, fog, dust clouds, rain, snow) and imaging (e.g. long range or out of focus collection) environments.
PurePixel executes these optimizations with low latency (<40ms door-to-door latency on 1080p30 video, <7ms SD video) and zero operator interaction required. Meant to fit easily into any on-prem, small-scale, or cloud processing workflow, PurePixel supports complete operation via its REST API, command-line interface, or pure-web user interface.
While PurePixel uses AI/ML to scene recognize the imagery type being processed for algorithm selection, all of the algorithms used to enhance the imagery utilize only brute-force non-data-modeled mathematical operations, which avoids the hallucinatory information-generative and bias-carry through aspects of data-modeled imagery enhancement techniques.
Elastic NVMe for GPU's by Exclero's NVMesh

 
---
Presented by Excelero

Just like GPUs have revolutionized high-performance computing, NVMe flash is revolutionizing storage performance: NVMe can load AI and ML datasets multiple times faster to the application and avoid starving GPUs. Join us for a demo to learn how AI data scientists and HPC researchers feed far more data to the applications by providing GPUs with direct access to an elastic pool of NVMe. Featuring Excelero's direct-attached Elastic NVMe GPU Storage reference architecture and the Supermicro BigTwin, this demo will show you how to:
* Eliminate data bottlenecks and can get to better results faster
* Process massive amounts of data in minutes, rather than hours or days
* Delivers up to 20x faster data processing for multi-server, multi-GPU compute nodes
Integrated Insights, App Analytics and AI Automation for Your Entire Digital Workspace
 
---
Presented by VMware

Workspace ONE Intelligent Hub brings together support for BYOD and corporate-owned devices into a single, streamlined app experience for the entire employee lifecycle, from onboarding to day-1 productivity, and beyond. VMware Workspace ONE® Intelligent Hub with IBM Watson delivers an AI-powered virtual assistant and concierge experiences for the digital workspace. Securely access, discover and complete workflows from any device, anywhere.
Splunk + Operational AI
 
---
Presented by Splunk

Explore the Splunk data-to-everything platform's AI capabilities and real-world operational use cases such as predictive service health scoring; adaptive thresholding; event aggregation and correlation and more! Available demonstrations include the Splunk IT Service Intelligence premium solution and the Splunk Machine Learning Tool Kit (MLTK) for operationalizing data science in your environment.
UiPath: RPA
 
---
Presented by UiPath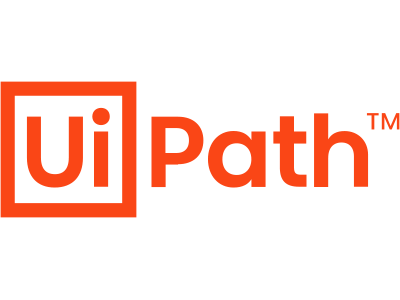 THE UIPATH PLATFORM SIMPLIFIES DIGITAL TRANSFORMATION BY RAPIDLY AUTOMATING PROCESSES. RPA robots are capable of mimicking many–if not most–human user actions. They log into applications, move files and folders, copy and paste data, fill in forms, extract structured and semi-structured data from documents, scrape browsers, and more.
Natural Language Understanding on NVIDIA GPUs
---
Presented by NVIDIA

NVIDIA GPUs are the single common factor among AI developers worldwide across a variety of use cases. One particular use case, Natural Language Understanding is where many expect the next wave of AI breakthroughs to happen. In this demo, see how NVIDIA GPUs are accelerating a language model called BERT, which stands for Bidirectional Encoder Representations from Transformers. BERT excels at allowing users to apply transfer learning to a pre-trained model, speeding up time to an operational AI language capability. We will also show how it is possible to deploy an AI model on a very small form factor GPU, called the Jetson, intended to run in disconnected, low power environments.