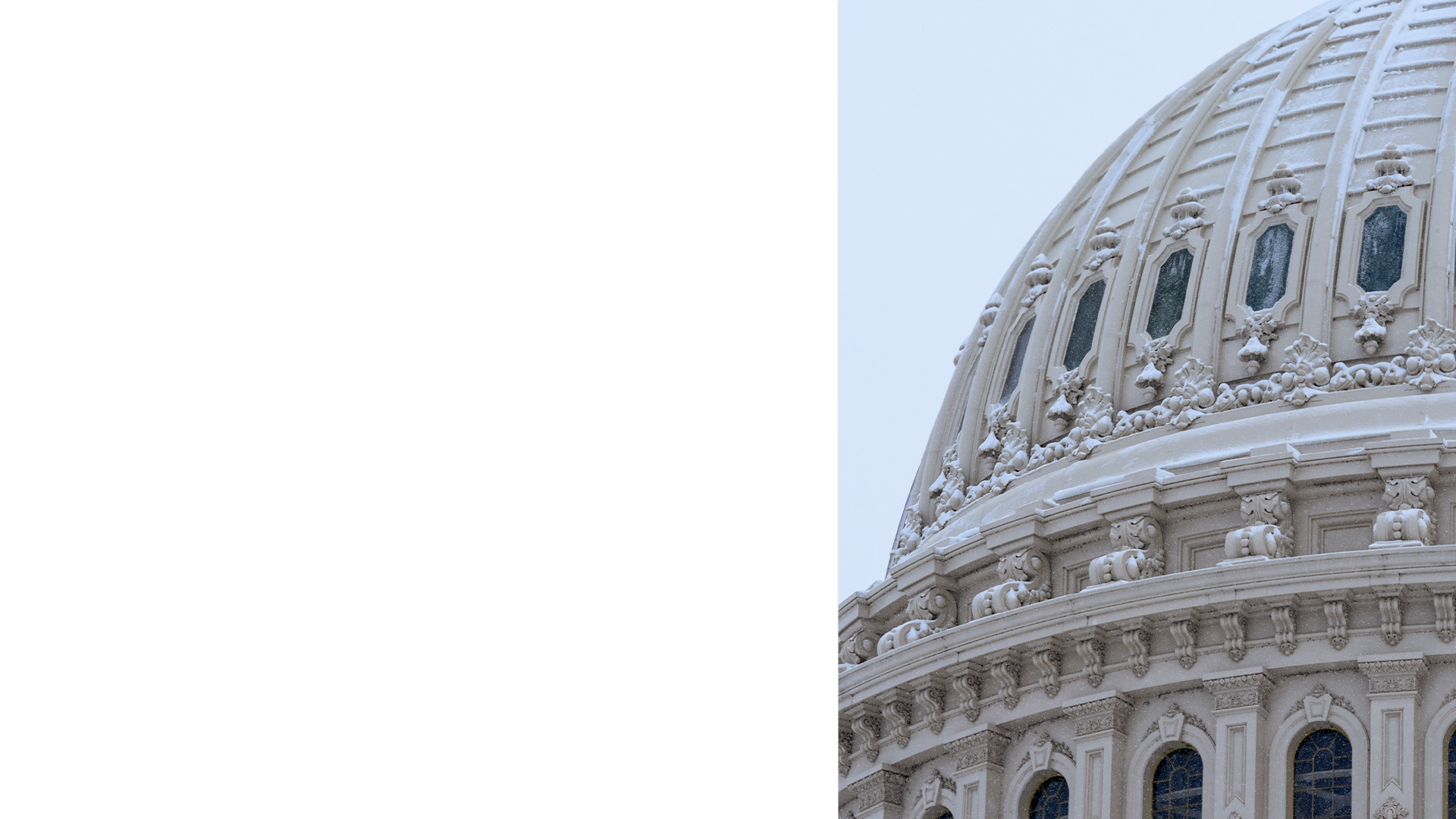 Tune in today!
With advancements in technology, evolutions in workforce expectations, and unprecedented threats, the work of the federal government is constantly changing. Each year, leaders are tasked with protecting their role as stewards to the American people and challenged to rethink how government meets this mission.

On Tuesday, October 17th we embarked on an illuminating journey into the current dynamics of the federal government, its leadership's foremost priorities, and compelling case studies showcasing transformative initiatives. This captivating experience empowered attendees with a profound understanding of how seasoned professionals are addressing disruptions in the supply chain, pioneering innovative applications of data analytics and machine learning, and enhancing the overall employee experience. Our lineup of breakout sessions for this year included:
Journey to an Intelligent Enterprise, Track 1: A pragmatic vision for digital transformation.
Human Experience Management, Track 2: Enhancing employee well-being, tackling workforce challenges, and harnessing technology for HR improvement.
Federal Supply Chain Management, Track 3: Streamlining supply chain operations, with a focus on industry-specific solutions tailored for the public sector.
To tune watch these forward-thinking sessions and spotlight moments featuring leaders from both government and industry who are leading the way in transformation and resilience, check out the agenda below where our event videos are linked out.

8:00 AM

Registration/Networking/Breakfast

9:00 AM
9:15 AM

IT'S YOUR SHIP – Achieving Breakthrough Performance

When Mike Abrashoff took command of the USS Benfold, morale was low, turnover was high and the ship's performance ranked near the bottom of the Pacific Fleet. Just twelve months later Benfold was ranked #1 – using the very same crew. The lesson was clear – leadership matters and culture is everything. This inspiring talk is for every individual and organization looking for practical and usable ways to take organizational performance to new heights. In Mike's case, he realized that before the ship's performance could change, he had to change his leadership style. Mike worked to create a culture of trust and empower his crew to take charge and use ingenuity and initiative to improve every aspect of the way things were done. Top down leadership is dead, so when the crew would present a problem, Mike became famous for responding "What would YOU do? It's YOUR ship!" Mike's presentation leaves audiences with the tools and inspiration to accomplish big goals.

9:45 AM

Completing the Puzzle for Digital Transformation at Lockheed Martin

Lockheed Martin is in the early stages of a multi-year effort (known as the One LMX Transformation Program [1LMX]) to transform mission-critical business systems. By leveraging data as a strategic asset, enabling a model-based enterprise that spans the full product value chain, and streamlining systems and processes to both grow and run the business, Lockheed Martin is taking the lead in forging a more resilient, secure, and modernized supply chain for the nation's defense industrial base. To do this, Lockheed Martin is leveraging RISE with SAP to expand its enterprise cloud capabilities and introduce the tools needed to implement core business processes in managed FedRAMP-compliant cloud environments. These solutions will provide Lockheed Martin with a secure innovation platform on which to develop emerging technologies and enhance its strategic data management and analytics objectives.

10:15 AM

Enterprise Resource Planning with the Australian Defence Force

As a critical component of its transformation strategy, Australia is deploying the Defence Enterprise Resource Planning (ERP) Program to better adapt and evolve to meet its strategic mission. IBM Consulting Engineer and Global SAP CTO Michael Ryan will discuss how Australia is introducing SAP S/4HANA to drive alignment and standardization, implement fit for purpose IT systems, encourage better ways of working, and develop an integrated force structure. Ryan will explore the scope of Australia's SAP implementation, its roadmap to success, and the wins it has achieved to date in its transformation strategy.

10:35 AM

Break & Transitions

10:45 AM

Breakout Sessions 1

Track 1: The Path to a Modern Enterprise

Modernizing your ERP presents the opportunity to rethink the data and business processes you need to support your mission operations for the next decade. There are many roads to cloud modernization, each unique, complex, and filled with lessons learned. Hear from federal leaders at varied points on their modernization path, as they share their approaches, insights and lessons learned.

Track 2: The New Era of Work Calls for a Different Approach to the Talent Experience

Hear a first-hand account of Deloitte's multi-year talent transformation journey, including what it's like to transform a large and complex organization, successes along the way, and how to create a wake effect that will lay the foundation for ongoing modernization. Also hear from EY HR leadership on their transformative approach to Human Experience Management.

Track 3: A Commander's Reflections on Leading Digital Change

Join the former commander of the Royal Canadian Navy to hear lessons learned on their journey to leverage digital capability across the spectrum of operations to include logistics and sustainment operations.

11:15 AM

Break & Transitions 

11:25 AM

Breakout Sessions 2

Track 1:Army Modernization

The Army is undergoing digital transformation to enable an Intelligent Enterprise and ensure competitive advantage over peer and near peer adversaries. The convergence of digital initiatives provides the opportunity to transform data into knowledge for underlying insights and decision making across the spectrum of warfighting functions and day to day operations management. In this session, join BG Jake Kwon as he discuss how a digital supply chain and the integration of business systems drives the Army towards digital dominance.

Track 2: Amtrak – Transformational Journey to Core HR

With a growing and diverse population, a global climate crisis and longer traffic jams, America needs a rail network that offers frequent, reliable, sustainable, and equitable train services. In order to deliver such high standards to its customers, learn from Amtrak why they selected SAP SuccessFactors as a partner on their path to Core HR.

Track 3: Exploring the Modern Supply Chain

Transparency, resiliency, and sustainability are top of mind for federal leaders seeking to modernize their supply chains and deliver next-generation citizen services. Though no shortage of solutions exist, and myriad tools for deployment are available, many leaders remain at a crossroads on what's next- everything from proper research and execution to properly assessing metrics for supply chain success and impact before they even begin. In this session, join public and private sector experts as they explore how they're building and preparing for the modern supply chain.

11:55 AM

Break & Transitions

12:00 PM

Networking & Lunch

12:50 PM

Breakout Sessions 3

Track 1: Follow the Budget: A Journey from Planning to Execution

Execution of the annual budget often requires managers to develop detailed spend plans that may not be recorded in the core financial system. Spreadsheets are a common solution. In this session, join federal leaders as they explain the tools, technologies, and strategies necessary for a smart and productive budgeting model. They will uncover ways to support development and tracking of detailed plans in order to compare actual results in real time.

Track 2: Using SuccessFactors to Optimize Navy Operations

Members of the Naval Nuclear Laboratory HR Information Technology team will address their SuccessFactors implementation story. Unique challenges and translatable lessons learned regarding project components such as pre-implementation planning, government approvals, resource planning and change management will be a part of this discussion. NNL will also discuss their late-phase critical path hyperfocus which led to a successful simultaneous launch of several SuccessFactors modules.

Track 3: DLA Warehouse Supply Chain Management Rollout

Defense Logistics Agency (DLA), Disposition Services plays a critical role in creating the most value out of the Department of Defense's (DoD) inventory. Learn more about how DLA is revolutionizing its warehouse management system operations by adopting SAP standard processes, and accelerating system deployments that are critical to creating successful global logistics strategies.

1:20 PM

Transition Break

1:30 PM

Breakout Sessions 4

Track 1: Excellence in Action: Real-world Examples of Effective Data Utilization

Hear how public sector leaders are providing innovative capabilities to support their mission objectives using advanced data management and reporting capabilities. Explore how they're modernizing their systems and simplifying processes to collect, analyze and distribute information that is accurate, timely and relevant.

Track 2: ARMY DEVCOM, Modernizing HR at the Army

The past few years have shown us that change is a certainty. Hear from the HR Leadership team from the U.S. Army Combat Capabilities Development Command. They are responsible to hire, develop and retain a team of world-class scientists, engineers, analysts, technicians, and support staff who are fully focused on empowering America's Soldiers today and in the future. Learn about their HR Modernization Strategy and its impact on eliminating boundaries and opening talent pools that were previously untapped.

Track 3: Procurement in the Cloud: Best Practices for Acquiring Modern Services and Technology

In an era defined by the swift and unprecedented progress of technology, organizations are confronted with a multitude of both opportunities and challenges. Traditional procurement methods, once the bedrock of reliability, dictate processes that are not responsive enough to meet the demands of our modern, interconnected world. Hence, the imperative to advance and modernize procurement strategies has become increasingly significant, not only for optimizing operations but also for enabling the government to access innovations that enhance delivery on mission priorities During this session, public sector leaders will discuss their organizations' journeys toward modernizing procurement. From navigating complex regulatory landscapes to wholeheartedly embracing agile practices, they will candidly share the strategies and tactics that have empowered them to maintain their leading position in the realm of procurement excellence.

2:00 PM

Transition Break

2:10 PM

Breakout Sessions 5

Track 1: UiPath: The Foundation of SAP Modernization

SAP and UiPath recently announced an expansion of their partnership to offer the UiPath Business Automation Platform as an SAP-endorsed application. The expanded partnership redefines how ERP modernization from ECC to S4 is done. Through AI-powered digital assistants, the UiPath Platform eliminates friction in moving from legacy systems to new, creates a clean core, reduces complexity and drives the best user experience. Hear more about how customers are using the UiPath Business Automation Platform to accelerate and deliver the best outcomes of ERP modernization for users and the mission.

Track 2: AI & The Future of Work

Artificial Intelligence is quickly becoming the most impactful technology of our era. In this session, Dan Hopkins of Eightfold.ai and Scott Sumner of the Defense Innovation Unit will make the case for responsible AI in the workforce, how it is a force for good, how it can uniquely solve skills-based hiring initiatives, optimize up-skilling and re-skilling, and advanced diversity, equity, inclusion, and accessibility within agencies and across government.This session will highlight cutting edge use cases currently being deployed with AI and how extending your SAP system with an AI system of intelligence can enhance and extend your SAP deployment.

Track 3: Scaling Agile for SAP with SAFe – The Army CECOM Shared Services Center Story

When the Scale Agile Framework (SAFe) is working --- silos come down and teams deliver greater value with more confidence. Getting to "great" takes leadership and workforce transformation. Learn how the Army set the conditions to improve IT governance and create a culture of greater transparency and collaboration. Applying SAFe to five large SAP systems (that support business functions, like finance, logistics, and supply chain) has helped leaders and their teams understand system interdependencies, accelerate service delivery, and improve program impact across the enterprise.

2:25 PM

Transition Break

2:35 PM

Defining our Path Forward, Together

The future of the federal government is riddled with new opportunities and challenges for leadership from overcoming supply chain disruptions, rethinking new applications of data analytics and artificial intelligence, and everything in between. In the years ahead, how are leaders prioritizing their goals and strategizing for a future-focused government? Who is setting the tone for where the road ahead leads?

3:05 PM

RISE with SAP 2023: SAP's Cloud Strategy and Supporting our Federal Customers' Digital Transformation Journey

Leveraging cloud capabilities across an enterprise expands opportunities to drive innovation while optimizing decades of established business processes, with the aim of improving core operations and driving business transformation. This session will outline RISE with SAP which helps organizations strategically refactor and transform their enterprises in order to take advantage of innovations provided by SAP and its vast ecosystem. Specific key elements of RISE with SAP include SAP S/4HANA cloud, SAP Business Technology Platform, business process transformation solutions, and SAP's sovereign cloud delivery option for the defense industrial base.

3:45 PM
3:55 PM

Networking Reception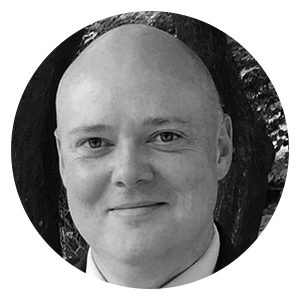 Patrick Breen
Senior Procurement Executive & Director, Division of Acquisition and Cooperative Support
NSF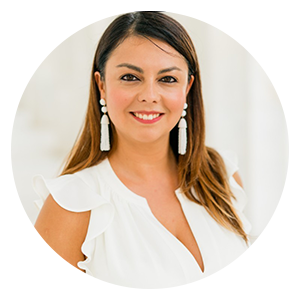 Nikki Cabezas
Director, Financial Information Management
ASA (FM&C)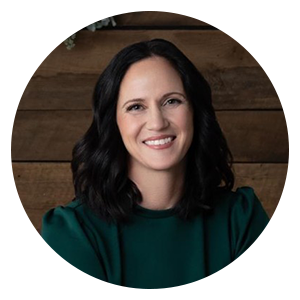 Elizabeth Groover
Chief, Talent Management & Development
Combat Capabilities Development Command (DEVCOM)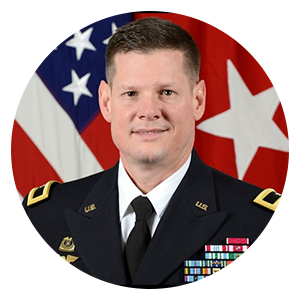 Maj Gen Martin Klein
Commanding General, 75th Innovation Command
US Army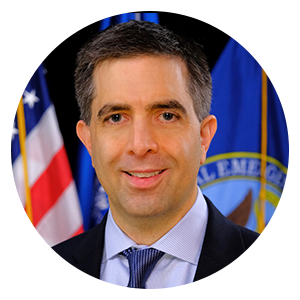 Chris Kraft
Assistant Administrator, Financial Systems
FEMA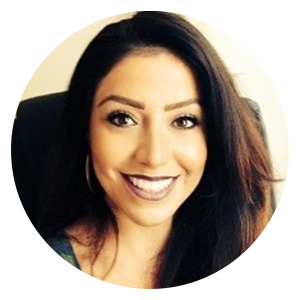 Ghazal Parsa
AVP, HR Service Delivery & Transformation
Amtrak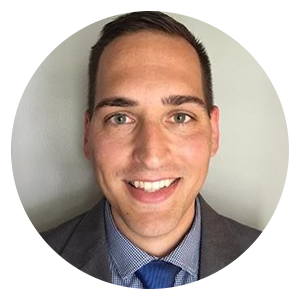 Greg Puorto
Human Resources Information Technology Manager
Naval Nuclear Laboratory (FMP)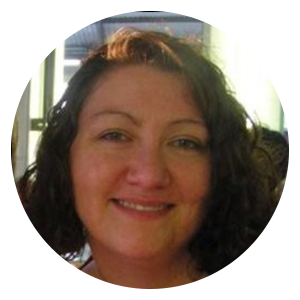 Cherie Vullo
Talent Acquisition & Workforce Strategy Leader
Naval Nuclear Laboratory (FMP)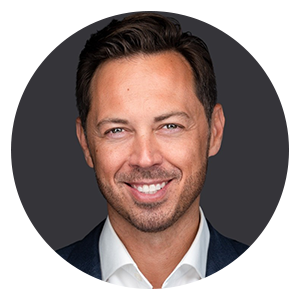 Dan Hopkins
VP, Global Public Sector
Eightfold.ai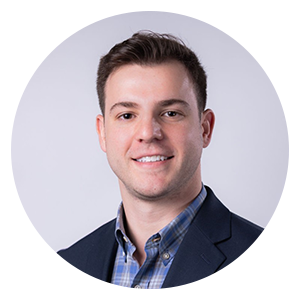 Max Kroschwitz
Account Executive
SAP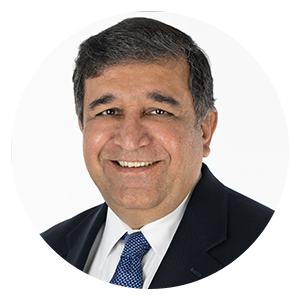 Harish Luthra
CEO
SAP NS2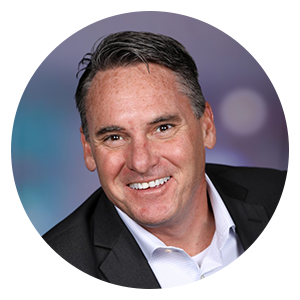 John McGurrin
Global Vice President - Procurement, Supply Chain and Business Networks
SAP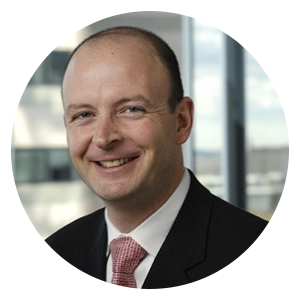 Seán Morris
Principal
Deloitte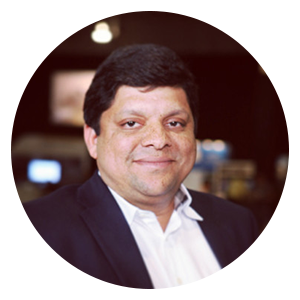 Vijay Nidumolu
Capability Leader, HXM/Qualtrics
EY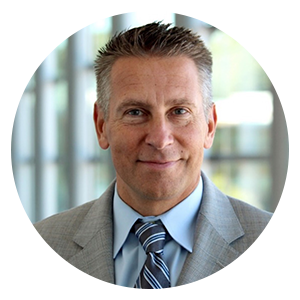 Greg Rietzke
COO Regulated Industries
SAP
Adam Rosenbaum
Director, Public Sector Alliances & Business Development
Tricentis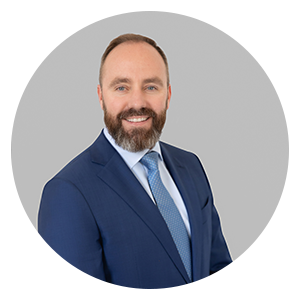 Todd Schroeder
Vice President, Public Sector
UiPath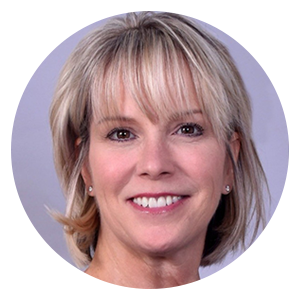 Amy Spruill
SVP & Managing Director, U.S. Regulated Industries
SAP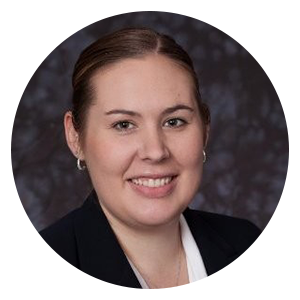 Sarah Taylor
S/4HANA Center of Excellence Solutions Expert
SAP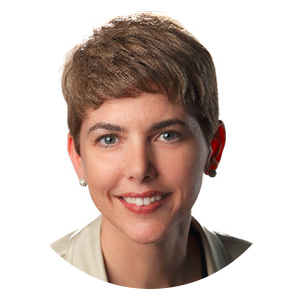 Susan Wedge
Managing Partner, US Public & Federal Market Leader
IBM Consulting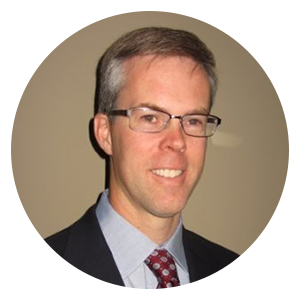 Brooke Williams
Vice President,
SAP Business Network