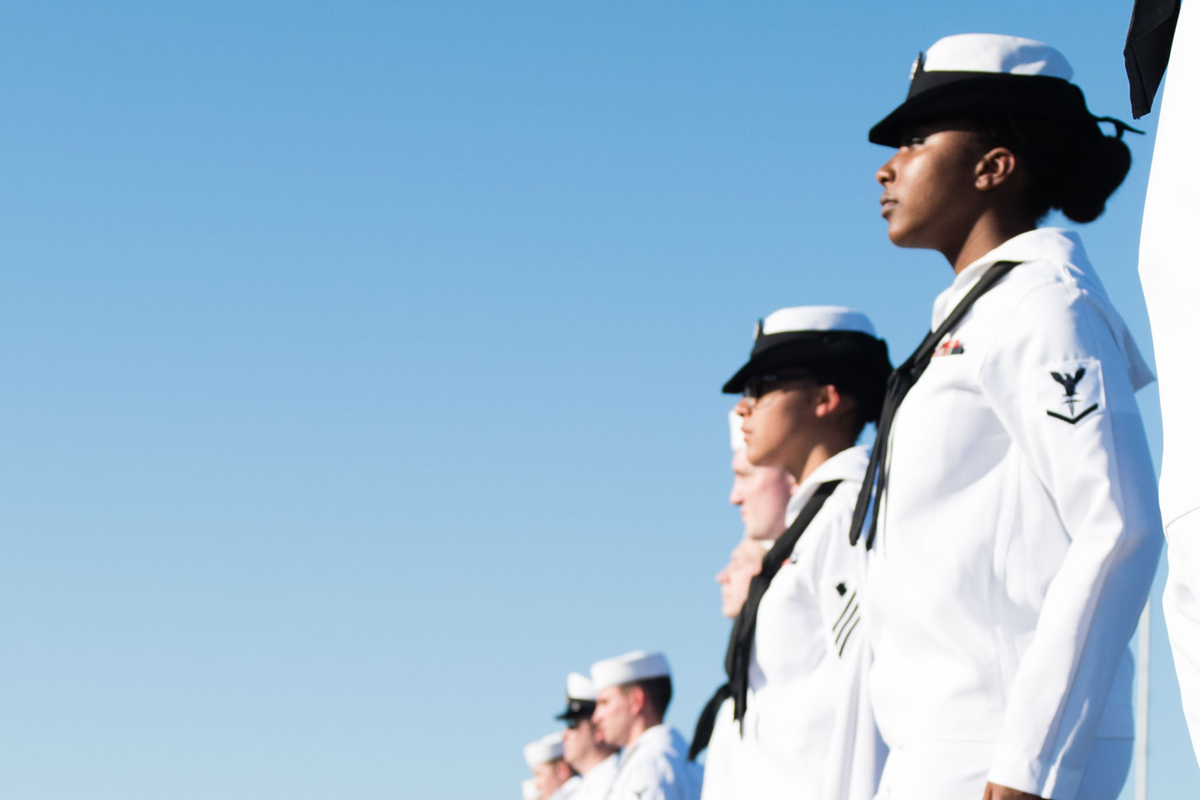 The relationship between the Department of the Navy and Hewlett Packard Enterprise (HPE) goes beyond daily efforts to support those who depend on the Navy Marine Corps Intranet (NMCI) network. NMCI was a first-of-its kind network when HPE and Navy worked together to create it more than 15 years ago, and it remains world-class today. On this page — and in the downloadable report — you will find a synopsis of relevant Next Generation Enterprise Network (NGEN) activity, including significant milestones from both recent and upcoming activities.
Reducing data center footprint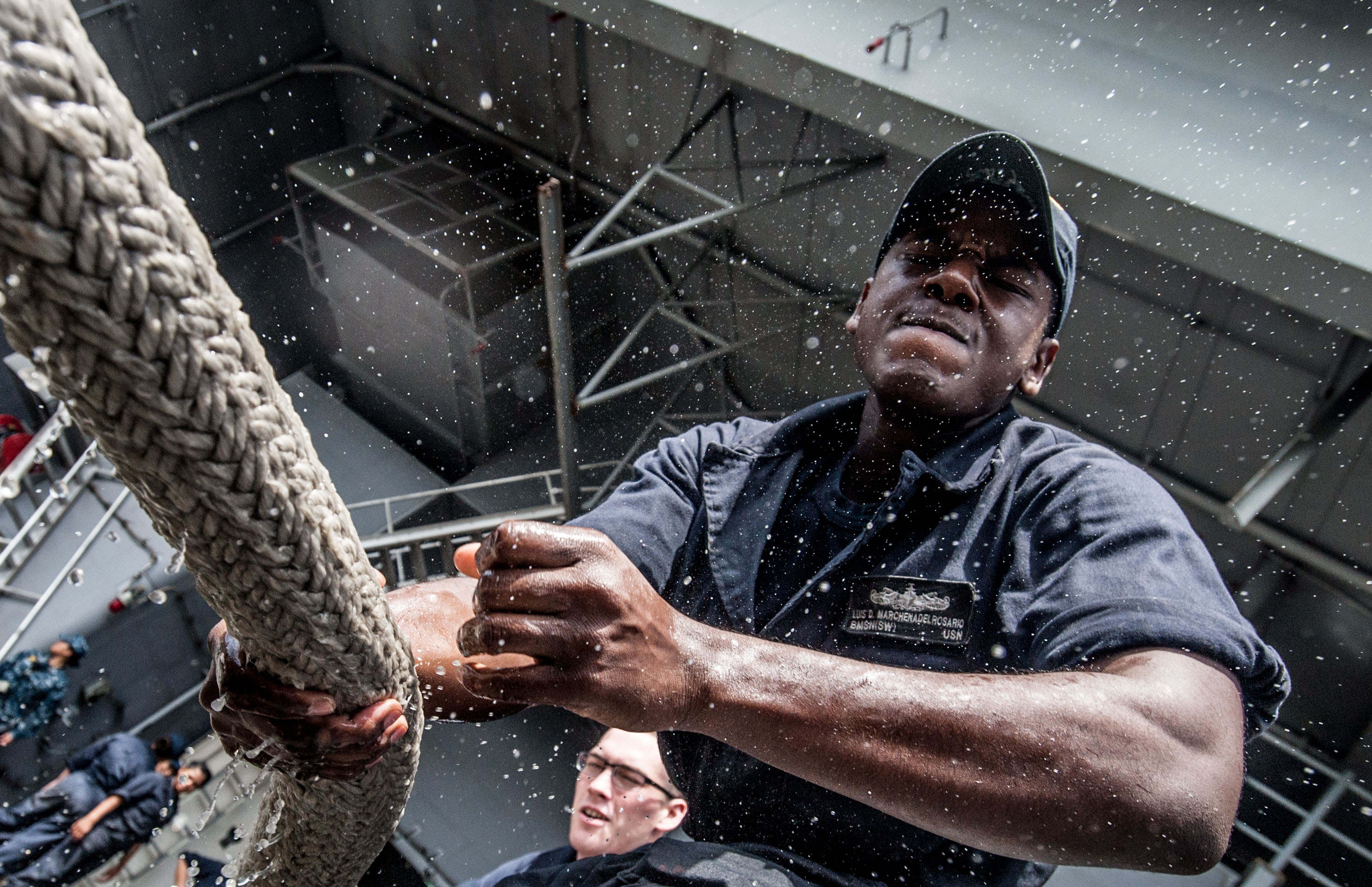 Leveraging converged infrastructure
As part of the refresh of the Enterprise Virtual Infrastructure (EVI), HPE is leveraging a converged infrastructure approach that allows for a reduced footprint, denser virtualization, less power and cooling requirements, and smaller data centers. While NMCI end users won't see a difference in their services, the Navy will enjoy reductions in data center consumption, cost for refresh, and licensing.
Going forward, there will be an add-on of additional features to further monitor and consolidate to improve operating efficiencies in the data center environment.
Benefits to the Navy:
• Reduced data center footprint and power consumption
• Lower costs and licensing requirements
• Increased mobility of servers and server density
• Better server manageability and monitoring
Navy data center consolidation efforts to yield substantial cost savings
Together with the Navy, HPE is working to consolidate 21 data centers into 14. This effort is part of Navy's Data Center Consolidation (DCC) strategy to maximize cost savings and avoidance, increase efficiency and standardization of Navy data center operations, and increase the Navy's data center cybersecurity posture.
Reducing the Navy's physical data center footprint allows them to reduce maintenance costs. Additionally, by introducing virtualization in the remaining data centers, the Navy is able to realign resources according to requirements, which saves money in terms of space optimization and computing power to run systems efficiently.
Cost savings achieved through:
• Reduced maintenance and equipment requirements
• Decreased power and cooling costs
Download the full report for more on this topic.
Maritime operation centers at Third Fleet and Fleet Forces commands receive high marks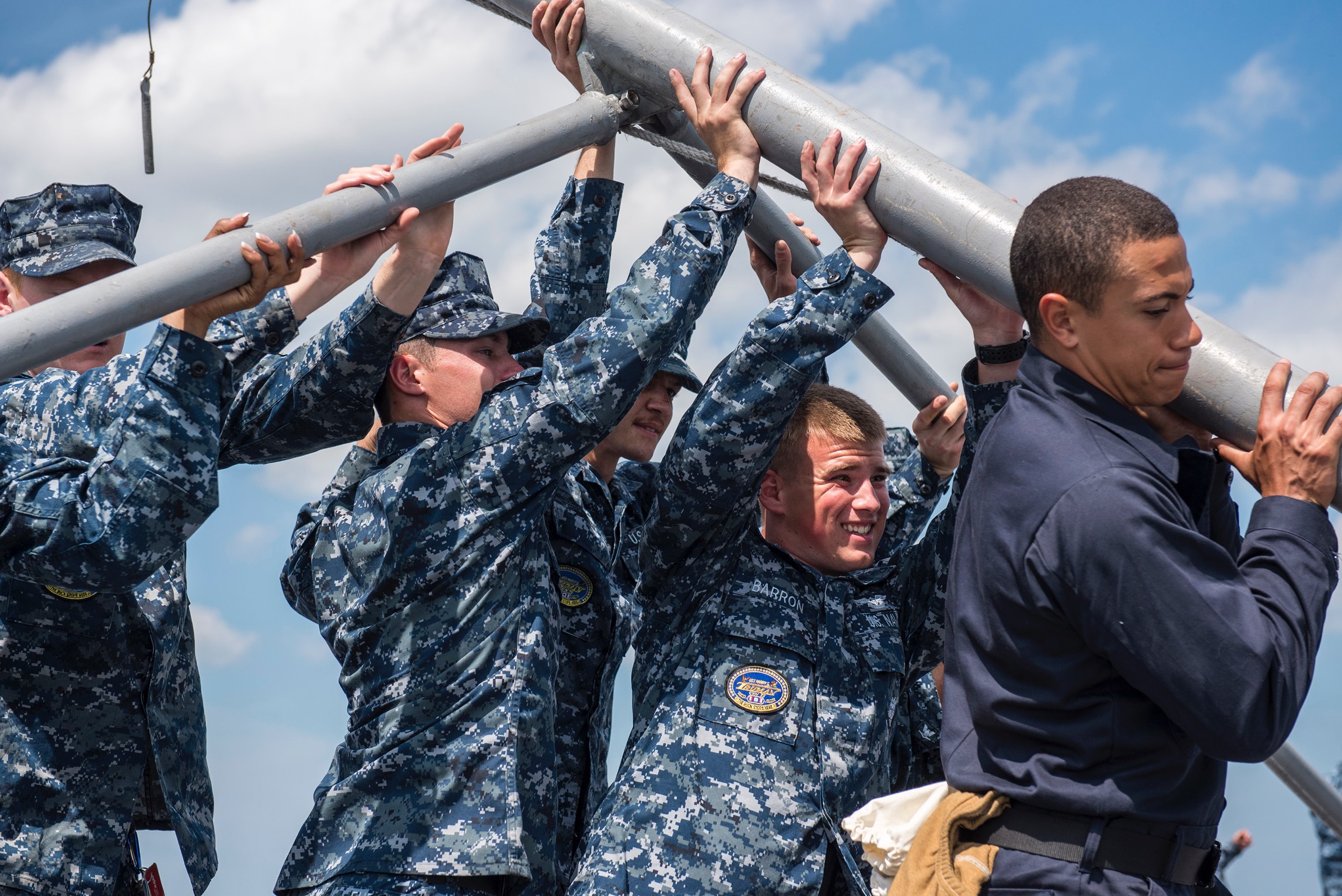 In an effort to ensure the Navy maintains critical communications capabilities during a real-world crisis, the HPE team recently completed successful testing of the Maritime Operations Centers (MOCs) belonging to the Third Fleet and Fleet Forces commands. During the testing, the HPE team simulated multiple scenarios within the live NMCI environment to ensure both equipment and people responded correctly. One scenario included likely issues associated with a Category 3 hurricane's impact on the Norfolk, Va. area. The team tested the ability of the MOCs to maintain the ability to send and receive information as the storm approached.
The MOC is a core Navy initiative to standardize technology, operational processes and tactical procedures into a common framework to enable Navy commanders to operate effectively in a joint force maritime environment. The initiative aligns and standardizes interoperability between sister forces so they can synchronize crossfunctional warfighting capabilities at the operational level.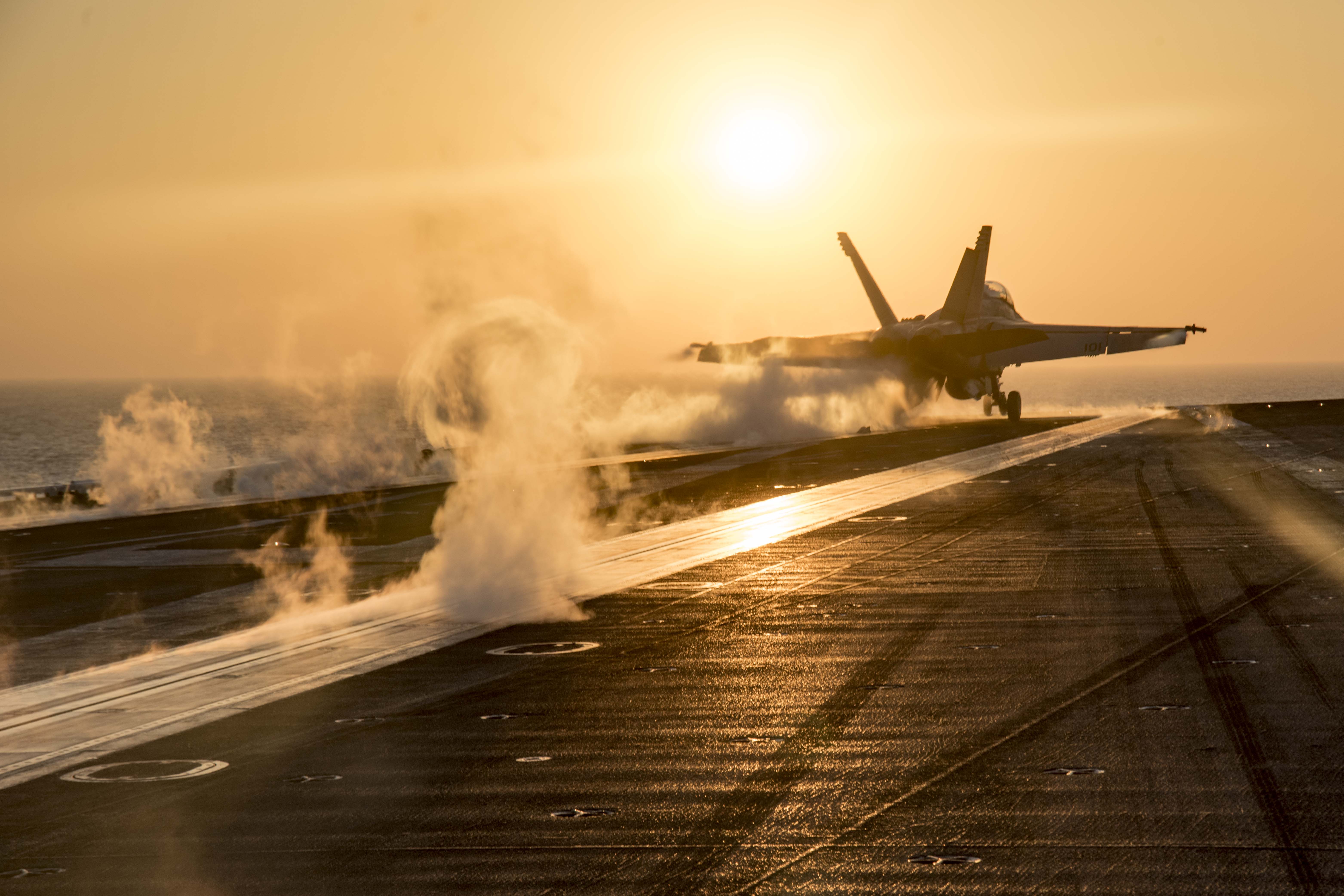 Effort underway to accelerate NMCI traffic
NMCI users will see a marked improvement in the speed of network traffic as HPE completes an enterprise-wide wide area network acceleration initiative. Instead of adding additional costly hardware, this initiative optimizes network speeds by reducing bandwidth usage while also accelerating applications.
Bandwidth reduction efforts have already shown a more than 50% traffic reduction across the NMCI network.
Put another way, if NMCI was a freeway this initiative has effectively doubled the amount of available lanes while significantly reducing the number of vehicles. That reduction in traffic frees up bandwidth for mission critical applications and provides a 4X increase in network response times.
Making better use of existing bandwidth also allows the Department of the Navy defer capacity investments, freeing up funding for other investments.
Accelerating NMCI to 10G
In response to end user feedback, the Navy and HPE have a major initiative underway to significantly speed up data flow on the NMCI network. The project is expected to be completed in July 2017 and will increase overall network traffic from a 1G speed to 10G. The first phase of the project is an assessment and upgrade of existing equipment in the larger NMCI data center locations. Once that is completed, the focus will move to the smaller server farms. In addition to faster network response times, NMCI end users will also see an enhanced Voice over Internet Protocol (VoIP) and video teleconferencing (VTC) experience.
NMCI virtual private networks get speed boost
In an effort to provide a better end user experience without compromising security, HPE recently completed an upgrade of the VPN hardware on the NMCI network. A VPN, or virtual private network, is a method used to add security and privacy to the data NMCI users share both inside outside of the Navy's largest network. All NMCI traffic runs through a VPN, and the hardware was identified for the upgrade when it became clear it would not support desired traffic speeds and was actually creating a network traffic roadblock.
Upgrading the hardware has sped up VPN traffic by 900%, resulting in the desired 10G speed.
The next phase of the project is to eliminate the VPNs completely. Technology advancements have allowed existing outer routers to virtually assume the VPN function. This will decrease the technology footprint and allow for the transfer of functionality to another existing system without loss of security controls, all while still maintaining network speed.
Benefits at a glance:
• 25 terabyte reduction in NMCI network traffic
• 51% reduction in bandwidth
• 4X increase in end user network response time
• Deferred capacity investments

• 10X improvement on network speeds, resulting in faster network response times
• Enhanced VoIP and VTC experience

• VPN traffic increased by 900% (1G to 10G)
• Eventual removal of VPNs and movement of functionality to outer routers
• No change in security controls or network speed
Creating a secure path to the cloud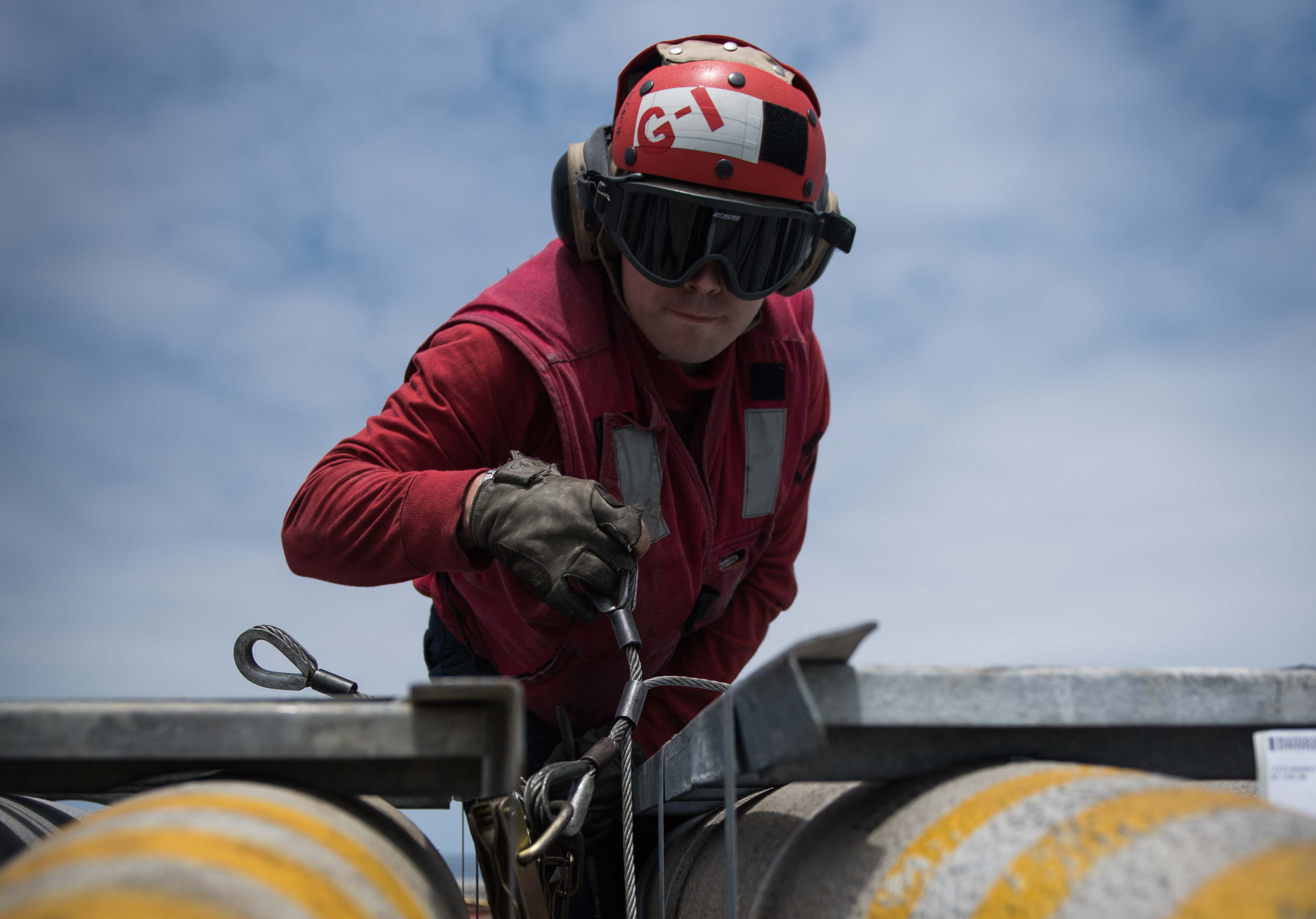 The Department of the Navy and HPE have taken one of the first steps in realizing the benefits of cloud computing. The initial design phase of the Cloud Access Point pilot kicked off in July 2016 and is expected to ultimately support up to 6,000 users. The cloud access point is the security conduit through which the Department of Defense is connecting to the commercial cloud. This effort will enable the Navy to take advantage of commercial cloud solutions such as Microsoft Office 365.
Scheduled to be completed in May of 2017, the first phase of this pilot is the initial engineering and design portion of the project. Once finished, the next step of the project will be the implementation of the engineering design. The final phase of the project will be a cloud access point that has the ability to scale to meet the needs of all of NMCI's 400,000 unclassified users.
Throughout the initial phase, HPE will be leveraging agile development methodology. Agile development describes a set of principles under which requirements and solutions evolve through the collaborative effort of self-organizing cross-functional teams. It promotes adaptive planning, evolutionary development, early delivery, and continuous improvement, and it encourages rapid and flexible response to change. Leveraging this methodology allowed HPE to cut the overall initial timeline in half.
Benefits at a glance:
• Positions the Navy to securely take advantage of industry-leading cloud technologies such as Microsoft Office 365, SaaS, IaaS and PaaS
• Provides end users access to the latest workplace tools and applications

Hewlett Packard Enterprise is an industry leading technology company that enables customers to go further, faster. With the industry's most comprehensive portfolio, spanning the cloud to the data center to workplace applications, our technology and services help customers around the world make IT more efficient, more productive and more secure.