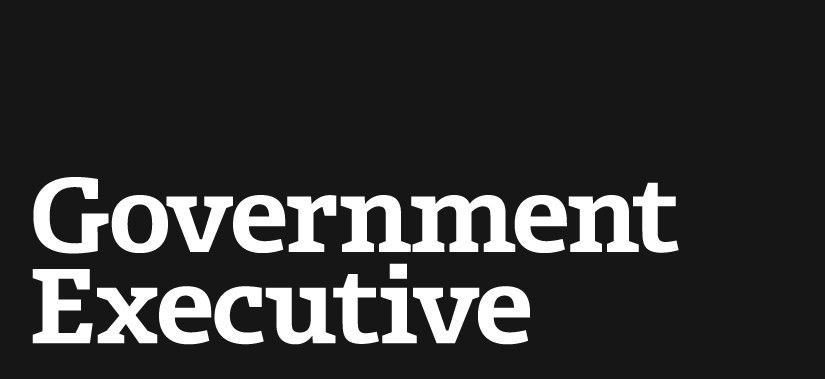 Nader report blasts GPO's embrace of online publishing
August 30, 2012
The Government Printing Office saves considerable money by converting paper publications to online-only files, but that evolution comes at a cost to the millions of poor, elderly and rural Americans who lack Internet access, says a report released Wednesday by Ralph Nader's Center for Study of Responsive Law.
"Many have lauded the GPO's efforts as necessary and innovative, increasing both access and transparency in a time when citizens are demanding clear, truthful information at the push of a button," said the analysis titled "The Peoples' Printer: Time for a Reawakening, written by authors Tom W. Ryan with Jeff Musto, "However, with such an emphasis on newer, faster technological pathways and processes, few have taken pause to examine whether the shift toward new alternatives to print media are harming the GPO's ability to keep the public informed."
The report cited a recent Federal Communications Commission finding that 19 million Americans live in areas of the country that don't have access to high-speed Internet. Similarly, the Pew Research Center's Internet and American Life Project reported that 22 percent of Americans older than 18 -- about 50 million people -- don't use the Internet.
The Nader group credits the 150-year-old GPO with providing free online access to nearly 680,000 documents and publications, many available only in an electronic format and for "trying to stay ahead of the curve to prove its competence and worth in a digitized America where private print media outlets are shrinking or falling by the wayside."
But the overall effect, the analysts argued, is "detrimental to the public good as government information usable to millions of Americans is being disposed of for virtually no gain. Sure, inventory on the shelves costs GPO quite a bit due to warehouse expenses, but the loss of cumulative knowledge to the American people is intangibly large as well," they said.
In a quick history of the agency, the analysts noted GPO's work has been "profoundly linked to the history, management, and size of the American bureaucratic state."
Asked for a response, GPO, which has prided itself on adapting to the new technologies during a time of fiscal austerity, issued a statement Wednesday. "As the information needs of Congress, federal agencies and the public have changed, GPO has embraced technological innovations to meet those needs as efficiently and economically as possible" the agency said, adding it is providing federal information to tens of millions of Americans who regularly use its digital products, including e-books and mobile apps. "Like all other agencies in this era of budget limits, we are striving to do more with less, and we continue to explore and incorporate new technologies to carry out our mission."
The Nader group noted the move online and outsourcing of work has shrunk GPO's staff from 8,572 in the early 1970s to 1,900 today. That has meant fewer sales and fewer physical document requests, trends that have driven up the consumer prices of available printed versions as much as fivefold. The impact of moving online, the analysts said, has been hardest on blacks, Latinos, low-income and elderly Americans, who have comparatively less access to the Internet.
The miniaturization of GPO's paper offerings is a highly personal issue for longtime consumer advocate Nader. In an interview with Government Executive, the 78-year-old recalled how he "grew up on GPO" by getting free copies of legislative publications from his senator, Prescott Bush, R-Conn. (the father of two presidents), at a time when the agency had a quota of Congressional Record subscriptions to give out, he said. Today's lawmakers are "doing themselves in," he said, because transcripts from many congressional hearings are no longer printed and even the members' standing orders of pocket copies of the Constitution have been cut in half.
Asked about the likely coming budget cuts, Nader said GPO has "already absorbed sufficient cuts more than other agencies, and its $126 million budget is small -- equivalent to one-fourth of an F-22 aircraft. "GPO is a sales organization, meaning it does bring in revenue, and if it were smarter about marketing itself, it would be less of a burden," he said.
"But it's not a zero-sum game between print and online," he continued. "There are lots of reasons that people prefer print beyond the elderly and rural people who can't afford it. There are lots of advantages to holding a book in your hand, especially if the electricity gets interrupted by a storm," adds Nader, who still writes on his old Underwood typewriter. Some people think screens are too small to read on, or don't feel they can be efficient if you're always tempted to use computers to play games. "And some prefer to curl up in a place that has no screen. When I'm in a meeting with, say, 15 people I want to mobilize, I pass out pamphlets -- with electronics it's not the same."
For purposes of long-term archiving, he added, websites with their constantly changing modalities will never have the constancy of paper or industrial hemp.
The law center report drew skepticism from Daniel Schuman, policy counsel at the nonprofit Sunlight Foundation, a transparency advocacy group. "In the last decade, digital technology has been adopted by all sectors, the wealthy and the poor, and that's only continuing" he said. The report underplays the power of the Internet to broaden access to information, Schuman said, noting public libraries and GPO facilities offer online access.
He pointed to the increasing popularity of smartphones and data from Pew showing that minority use is higher than that of the general population: "GPO's challenge is not to print more than they can charge for, but also how to get the greatest amount of information to the greatest number of people at the lowest cost possible while addressing underserved populations." Schuman sees the agency transforming itself from a printer to an information service provider, transmitting in all the forms that people use.
"The report's recommendations don't make sense when they assume that people who are disadvantaged will be more likely to buy subsidized print reports," he said.
Schuman agrees, however, with the report's request that the Joint Printing Committee play a more active role in monitoring who in the country has access to government information. He also would seek to improve the searchability in GPO's website.
---
August 30, 2012
https://www.govexec.com/technology/2012/08/nader-report-blasts-gpos-embrace-online-publishing/57771/