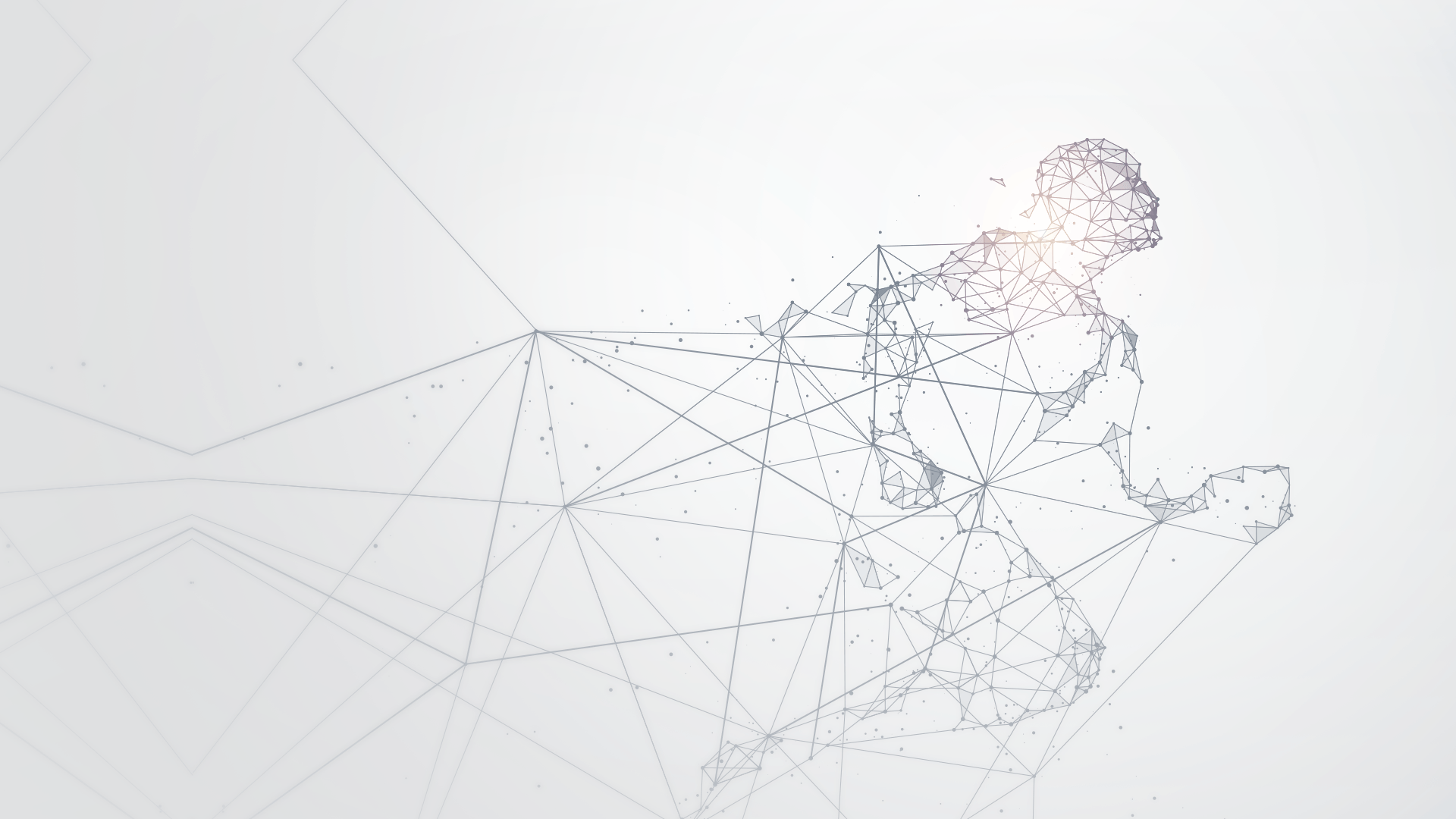 Tuesday, June 20, 2017
Arena Stage at the Mead Center for American Theater
Washington, D.C.

#MarkLogicSummit
The era of big data is here. And with it, agencies have the opportunity to make faster, better decisions to improve mission performance.
But there's a problem. The volume of data is overwhelming and traditional databases and methodologies aren't up to the task to manage, analyze and share more disparate data sets quickly and securely while accelerating agencies' mission. The good news, however, is that every agency and organization is facing the same challenge, and some have already solved it.
At this year's MarkLogic Data Integration Summit, you'll hear from government and industry peers on how they've tackled challenges with agility, data integration, and data culture, and how they are now extracting the insights needed from their data to improve services and increase efficiency. You'll learn that there is a proven path to success – by integrating your data silos, you can change the way you integrate, store, manage, and search large volumes of disparate data types.
Your agency cannot afford to miss the opportunity of big data. At this year's Summit, you will learn how to achieve it through:
Understanding the different ways to bring together your agency's data and maximize interpretation and solutions
Learning how to drive data strategy and culture
Organizing your geospatial data into powerful insights
Networking with agency peers
Sharing on our interactive boards and more...
Join us on June 20 to find out how to use all of your data, for real results.
Interested in earning CPE credits? Sessions at the Data Integration Summit are accredited by (ISC)2. Contact Sam Jackson at sjackson@govexec.com for more information. By attending the Summit, you will have the opportunity to earn 8 CPE credits.



7:30 AM - 8:15 AM
Registration and Networking Breakfast
8:15 AM - 8:25 AM
Opening Remarks

Julie Furt, Senior Vice President, Worldwide Consulting & Training Services, MarkLogic
8:25 AM - 8:45 AM
The State of Government Data: Where are We Now?
The era of big data is here. But what does that mean for the government and the way that experts are harnessing data? Beth Killoran, the Chief Information Officer for the Department of Health and Human Services, will take the stage to discuss the state of government data and the keys to driving data strategy and culture across agencies.

Beth Killoran, Deputy Assistant Secretary for Information Technology and Chief Information Officer, U.S. Department of Health and Human Services
8:45 AM - 9:00 AM
Driving Digital Adoption in U.S. Federal Government - US EPA, A Case Study

Robin Thottungal, Agency Chief Data Scientist and Director of Analytics, OIM, Environmental Protection Agency
9:00 AM - 9:40 AM
Driving Data Integration: What the Future Holds

With government agencies experiencing an overwhelming amount of data, how are they using this information to extract insights and drive industry missions? During this conversation, we'll sit down with experts from across the government to hear their best practices for integrating data into their day-to-day actions and big-picture goals.


Tony Cossa, Acting Chief Technology Officer, U.S. Department of Agriculture
Charles Rothwell, Director, National Center for Health Statistics, Centers for Disease Control and Prevention
Arthur Riel, Director of Infrastructure, Cloud, Middleware Engineering and Finance, World Bank Group
Moderated by Andrew Jacobs, Sr. Solutions Architect, MarkLogic

9:40 AM - 10:20 AM

Extracting Insights and Breaking Down Data Silos

Earlier this year, the Defense Information Systems Agency announced plans for a new cyber assessment program -- Command Cyber Operational Readiness Inspection -- created to analyze operational risk and alert agencies and combatant commands of this risk. We'll sit down with leaders from DISA to take an in-depth look at how they are working to extract important context from the noise of big data to protect mission goals.

Charles Wille, IT Specialist, DoD Information Networks DCO Analysis & Reporting Division, Readiness & Security Inspection, Defense Information Systems Agency
Nathan Howard, Readiness & Security Inspection, Defense Information Systems Agency
Moderated by Amanda Mason, Director, Strategic Programs for the Intelligence Community and Department of Defense, MarkLogic

10:20 AM - 10:50 AM
Cloud Neutrality & Security Keynote
As government agencies embrace the cloud, maintaining their options to open data and safeguarding their data is at the center of their preoccupation. Joe Pasqua will discuss the importance of Cloud Neutrality to maintain a healthy competitive landscape and how the benefits of moving to the cloud can be realized without sacrificing security, privacy and information assurance risks.

Joe Pasqua, EVP, Product Development, MarkLogic
10:50 AM - 11:10 AM
Networking Break
11:10 AM - 11:50 AM
Breakout Sessions

Data Mastering Won
Integrating data from multiple sources yields tremendous insight, yet reconciling and harmonizing these multiple sources is a complex data integration challenge. One typically needs to align different data structures, standardize formatting, de-duplicate records, and clean up dirty data. Existing technologies and methods for data integration are beginning to break down in the face of demands for faster and more flexible systems development. Tim will discuss the mechanics and the benefits of moving to a new set of data integration technologies and methods that enable cheaper agile development.

Dr. Tim Quinn, Ph.D., Chief Data Architect, TurningPoint Global Solutions

Commanding and Controlling Defense Data
Military and defense leaders are in charge of large amounts of sensitive data. Securing, managing, and uncovering intelligence from staggering volumes of information is crucial for the success and safety of their missions. In this session, ISR and C2 experts will discuss how they are integrating their data to improve information sharing to defend and protect.

Neil Wiley, Director, Intelligence Analysis Division, Defense Intelligence Agency
Colonel Drew Cukor, Chief, Algorithmic Warfare Cross Function Team, Office of the Undersecretary of Defense for Intelligence
Moderated by: Brian Ippolito, Orbis Technologies

Managing Your Cloud and Security Risk
Lowering the security risk of managing large volumes of data is a key concern for leaders across government and industry. Over the last decade, organizations across the globe have re-assessed or transformed how they handle threats to their information. Managing and protecting your data is key for mission success. In this breakout session, defense and civilian professionals will provide insight into how they're securing data and mitigating threats.

Edward Rhyne, Program Manager, Cyber Security Division, Homeland Security Advanced Research Projects Agency, Department of Homeland Security Science & Technology
Steve Dennis, Science & Technology Directorate, Department of Homeland Security
Dr. Ray Letteer, Chief, Cybersecurity Division, U.S. Marine Corps
Moderated by: Joe Pasqua, EVP, Product Development, MarkLogic
12:00 PM - 12:35 PM
Open Source vs. Open Standards
Agility and Speed with Security are the new currency in the digital world…enabling a constantly evolving mission, reducing time to value, and better decisions in a secure way. Use of Open Data, and Open Standards coupled with enterprise hardening is fundamental to this digital transformation. Government programs have traditionally associated these concepts with Government off-the-shelf (GOTS) development, not Commercial off-the-shelf (COTS) procurement. This capstone panel will discuss how government programs are leveraging Open Data and Open Standards and maturing make-buy decisions on COTS vs GOTS software.

Curtis Arnold, Chief of the Sustaining Base Network Assurance Branch, U.S. Army Research Laboratory
Jason Wu, Digital Services Expert, U.S. Digital Service
Moderated by: CAPT Nick Buck, USN (Retired), President and Chief Executive Officer, Buck Consulting
12:35 PM - 12:55 PM
Closing Keynote Address
Mike Hermus, Chief Technology Officer, Department of Homeland Security
12:55 PM - 1:00 PM
Closing Remarks

Julie Furt, Senior Vice President, Worldwide Consulting & Training Services, MarkLogic
1:00 PM - 2:00 PM
Networking Lunch

---
Location
Arena Stage at the Mead Center for American Theater | Washington, D.C.