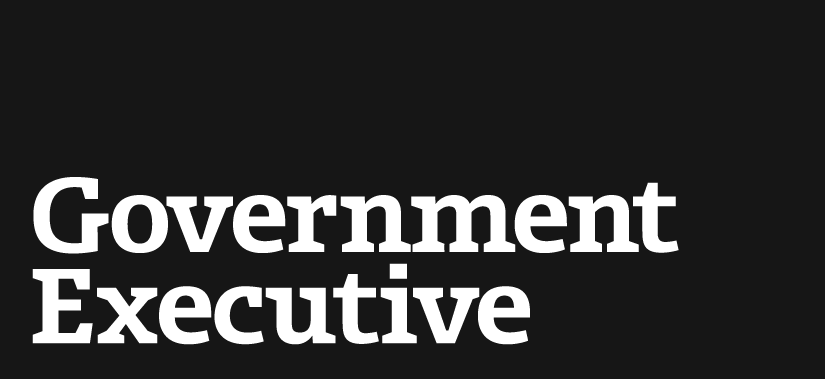 So Many Choices
November 4, 2011

With the 2011 Federal Employees Health Benefits Program open season (from Nov. 14 to Dec. 12) fast approaching and information available at the Office of Personnel Management's website, it's time to begin pondering the choices that lay ahead.

The good news is there are a lot of choices. But that's also the bad news. (Alina Tugend wrote a very interesting piece about the potentially paralyzing problem of having a multitude of choices in The New York Times last year.)

All told, FEHBP offers more than 200 health plan options. But in any given area, there may be as few as 10 plans available to all, another four or so available only to specific groups and some options involving health maintenance organizations, high-deductible health plans and consumer-driven health plans.

It is not uncommon for people simply to remain in their current plan because it worked last year and maintaining coverage doesn't require any action. But here are some situations in which you might want to consider changing your health coverage:
If your family size has changed -- for example, if you got married, had a child (or are expecting one), no longer have children covered under FEHBP, or have been widowed or divorced.
If you have become eligible for Medicare.
If you've had health changes such as a chronic illness or a need for durable medical equipment, physical therapy, prescription coverage, surgery or therapy.
If a new health plan is being offered that has unique features not previously available.
If your plan's coverage has changed. The most important part of the FEHBP brochures distributed during open season is the section called "How We Change for 2012." Links to plan brochures are on OPM's website.
If any of these situations applies to you, it's a good time to reevaluate your coverage.
Narrowing Down
You can you narrow your choice of options by considering both value and the cost of coverage.
If you merely chose the least expensive plan, you could end up having more out-of-pocket expenses when you actually begin to use its health care and claim benefits. For example, if you choose Blue Cross Basic instead of Blue Cross Standard Option, you would pay more out of pocket for choosing providers who are outside Blue Cross' network of preferred providers (with basic coverage you must use preferred providers). Premiums for Basic are much less expensive, but the plan may not be a better value if you're not careful in choosing your providers.
On the other hand, if you stay with preferred providers, Blue Cross Basic coverage does not have an annual deductible, whereas the Standard option has a $350 deductible per person. Basic also provides more preventive care coverage than Standard.
So how should you go about assessing both cost and value in choosing between plans like these? Here are some tips:
Come up with a list of features that are important to you and your family. Do you need maternity care? Do you fill a lot of prescriptions? Does a family member have a chronic illness? Is everyone in good health? Is it important to keep your current providers? Do you qualify for Medicare? What about your spouse?
Review the medical expenses you incurred last year. How many of these will you have this year? Perhaps you will save money by adding supplemental dental and vision coverage. You may want to consider the tax savings of setting up a health care flexible spending account or enrolling in a high-deductible health plan with a health savings account.
Set aside time to do some research. OPM has a variety of online tools that can help you compare plans and make the best choice for you and your family.
Don't think too much about what others are doing or what they think about your choices. Someone may rave about the benefits of their health plan, but their needs could be altogether different from yours.
Attend an open season health fair if your agency holds one. There you can speak to the representatives of the various plans and ask questions.
Don't be afraid to make a change. If you're really not happy with your choice, you can switch back at next year's open season.
Medicare Premiums
Finally, here's some good news for those who have Medicare Part B coverage: The Part B premium is being reduced in 2012 from $115.40 per month to $99.90. (Higher income consumers may pay more.)
Since 2009, the Part B premium has held steady at $96.40 a month because there was no cost-of-living adjustment in federal benefits programs in 2010 or 2011. For people who have been covered since 2009, the premium will increase slightly, but not as much as it could have if the 2012 premium was not reduced from the 2011 rate. For example, the typical retiree will see a $39 per month increase in his or her Social Security check because of the 3.6 percent cost-of-living adjustment that will be included in January's payment. This more than offsets the modest $3.50 change in Medicare premiums. In addition, the Medicare Part B deductible actually will fall from $161 to $140.
Tammy Flanagan is the senior benefits director for the National Institute of Transition Planning Inc., which conducts federal retirement planning workshops and seminars. She has spent 25 years helping federal employees take charge of their retirement by understanding their benefits.
For more retirement planning help, tune in to "For Your Benefit," presented by the National Institute of Transition Planning Inc. live on Mondays at 10 a.m. EDT on federalnewsradio.com, or on WFED AM 1500 in the Washington-metro area.
---
November 4, 2011
https://www.govexec.com/pay-benefits/retirement-planning/2011/11/so-many-choices/35330/