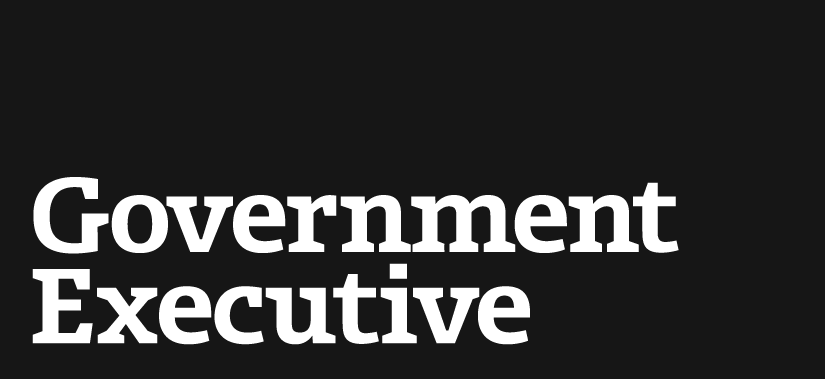 Best Dates to Retire 2010
July 10, 2009

A few weeks ago, I wrote some detailed instructions on picking the best retirement date. This week, I'll get specific, showing the best dates to retire in 2010.

Like the 2009 calendar , the one below shows the optimum dates to retire. Below the calendar, you'll find a full explanation of the color coding, indicating why some dates are better than others.

December 2009/January 2010
| | | | | | | |
| --- | --- | --- | --- | --- | --- | --- |
| 27 | 28 | 29 | 30 | 31 | 1 | 2 |
| 3 | 4 | 5 | 6 | 7 | 8 | 9 |
| 10 | 11 | 12 | 13 | 14 | 15 | 16 |
| 17 | 18 | 19 | 20 | 21 | 22 | 23 |
| 24 | 25 | 26 | 27 | 28 | 29 | 30 |
| 31 | | | | | | |
February 2010
| | | | | | | |
| --- | --- | --- | --- | --- | --- | --- |
| | 1 | 2 | 3 | 4 | 5 | 6 |
| 7 | 8 | 9 | 10 | 11 | 12 | 13 |
| 14 | 15 | 16 | 17 | 18 | 19 | 20 |
| 21 | 22 | 23 | 24 | 25 | 26 | 27 |
| 28 | | | | | | |
March 2010
| | | | | | | |
| --- | --- | --- | --- | --- | --- | --- |
| | 1 | 2 | 3 | 4 | 5 | 6 |
| 7 | 8 | 9 | 10 | 11 | 12 | 13 |
| 14 | 15 | 16 | 17 | 18 | 19 | 20 |
| 21 | 22 | 23 | 24 | 25 | 26 | 27 |
| 28 | 29 | 30 | 31 | | | |
April 2010
1
2
3
4
5
6
7
8
9
10
11
12
13
14
15
16
17
18
19
20
21
22
23
24
25
26
27
28
29
30
May 2010
| | | | | | | |
| --- | --- | --- | --- | --- | --- | --- |
| | | | | | | 1 |
| 2 | 3 | 4 | 5 | 6 | 7 | 8 |
| 9 | 10 | 11 | 12 | 13 | 14 | 15 |
| 16 | 17 | 18 | 19 | 20 | 21 | 22 |
| 23 | 24 | 25 | 26 | 27 | 28 | 29 |
| 30 | 31 | | | | | |
June 2010
| | | | | | | |
| --- | --- | --- | --- | --- | --- | --- |
| | | 1 | 2 | 3 | 4 | 5 |
| 6 | 7 | 8 | 9 | 10 | 11 | 12 |
| 13 | 14 | 15 | 16 | 17 | 18 | 19 |
| 20 | 21 | 22 | 23 | 24 | 25 | 26 |
| 27 | 28 | 29 | 30 | | | |
July 2010
1
2
3
4
5
6
7
8
9
10
11
12
13
14
15
16
17
18
19
20
21
22
23
24
25
26
27
28
29
30
31
August 2010
| | | | | | | |
| --- | --- | --- | --- | --- | --- | --- |
| 1 | 2 | 3 | 4 | 5 | 6 | 7 |
| 8 | 9 | 10 | 11 | 12 | 13 | 14 |
| 15 | 16 | 17 | 18 | 19 | 20 | 21 |
| 22 | 23 | 24 | 25 | 26 | 27 | 28 |
| 29 | 30 | 31 | | | | |
September 2010
| | | | | | | |
| --- | --- | --- | --- | --- | --- | --- |
| | | | 1 | 2 | 3 | 4 |
| 5 | 6 | 7 | 8 | 9 | 10 | 11 |
| 12 | 13 | 14 | 15 | 16 | 17 | 28 |
| 19 | 20 | 21 | 22 | 23 | 24 | 25 |
| 26 | 27 | 28 | 29 | 30 | | |
October 2010
| | | | | | | |
| --- | --- | --- | --- | --- | --- | --- |
| | | | | | 1 | 2 |
| 3 | 4 | 5 | 6 | 7 | 8 | 9 |
| 10 | 11 | 12 | 13 | 14 | 15 | 16 |
| 17 | 18 | 19 | 20 | 21 | 22 | 23 |
| 24 | 25 | 26 | 27 | 28 | 29 | 30 |
| 31 | | | | | | |
November 2010
| | | | | | | |
| --- | --- | --- | --- | --- | --- | --- |
| | 1 | 2 | 3 | 4 | 5 | 6 |
| 7 | 8 | 9 | 10 | 11 | 12 | 13 |
| 14 | 15 | 16 | 17 | 18 | 19 | 20 |
| 21 | 22 | 23 | 24 | 25 | 26 | 27 |
| 28 | 29 | 30 | | | | |
December 2010/January 2011
1
2
3
4
5
6
7
8
9
10
11
12
13
14
15
16
17
18
19
20
21
22
23
24
25
26
27
28
29
30
31
1
End of a leave period
It's always good to earn one last accrual of annual leave that will count toward your lump-sum annual leave payment. If you retire before the end of a leave period, you do not accrue any leave during the last leave period. If you work a flexible schedule, you might be able to retire at close of business on a Thursday and finish your hours for that leave period. You earn leave when you have completed your scheduled tour of duty (i.e., 80 hours). It is especially nice when the end of the leave period coincides with the end of the month or for Civil Service Retirement System or CSRS Offset employees, the first three days of the month.
End of the month
This is always good for people retiring under Federal Employees Retirement System, including those who transferred from CSRS to FERS. It's also not bad for those covered under CSRS or CSRS Offset to consider the last day of the month. That way, your retirement begins on the first day of the following month.
Beginning of the month
Under CSRS and CSRS Offset, retiring on the 1 st , 2 nd or 3 rd of the month is sometimes good, because retirement benefits will still kick in the following day. So if you retire on Wednesday, Nov. 3, you will be paid your salary through close of business that day, and your first retirement check will be paid for 27/30 of November, payable on Dec. 1.

Note that I didn't list Saturday and Sunday as good days if they fell on the 1 st , 2 nd or 3 rd of the month since there is no salary payment for these days (unless Saturday or Sunday is your normal workday). If the 3 rd fell on a Monday, I didn't select that date, since it would cause you to lose three days of retired pay and gain only one day of additional salary. There is an exception to this rule: If adding up to three more days of service would give you another month in the computation of your retirement, then Saturday, Sunday or Monday might be a good date anyway.

Do not retire on the 1 st , 2 nd or 3 rd of the month if you are covered under FERS, or you have transferred to FERS. If you do, you will not receive any retirement income for the first month you are retired. FERS optional retirements always commence on the 1st day of the month following your retirement date.

End of the Year
Employees traditionally have enjoyed retiring at the end of the year because of the ability to save up annual leave hours beyond the normal use-or-lose limits. For example, if Joe carries 240 hours of annual leave (the limit for most federal employees) from 2009 into 2010 and decides to retire at the end of 2010 (Friday, Dec. 31, 2010, if he is under FERS, CSRS or CSRS Offset), he could save up 26 eight-hour accruals of annual leave (208 hours) to add to the 240 that he carried over from 2009. His annual leave balance could be 448 hours of unused leave, paid to him in a lump-sum payment. (Joe might need to take a vacation after he retires, since he wouldn't have used any annual leave during the last year on the job.)
National Security Personnel System
Under the Defense Department's National Security Personnel System, an employee must be on the rolls of his or her agency on the day of performance-based payouts to be eligible to receive a payout. The payout occurs on the first day of the new leave year -- the same date as the annual pay increase takes effect under the General Schedule pay system. For example, an employee who retires on Dec. 31, 2010, would not be eligible for a performance payout, because the new leave year begins on Jan. 2, 2011.
NSPS should not affect an employee's high-three average salary, since under the system, rate range pay adjustments and the local market supplements take effect on the same date as the annual pay adjustment and locality pay adjustment do under the GS system.
If you work under a similar pay for performance system, check with your human resources office or payroll office to see if there will be any affect on your retirement benefits.
Tammy Flanagan is the senior benefits director for the National Institute of Transition Planning Inc. , which conducts federal retirement planning workshops and seminars. She has spent 25 years helping federal employees take charge of their retirement by understanding their benefits.
For more retirement planning help, tune in to "For Your Benefit," presented by the National Institute of Transition Planning Inc. live on Monday mornings at 10 a.m. ET on federalnewsradio.com or on WFED AM 1500 in the Washington metro area.
---
July 10, 2009
https://www.govexec.com/pay-benefits/retirement-planning/2009/07/best-dates-to-retire-2010/29528/