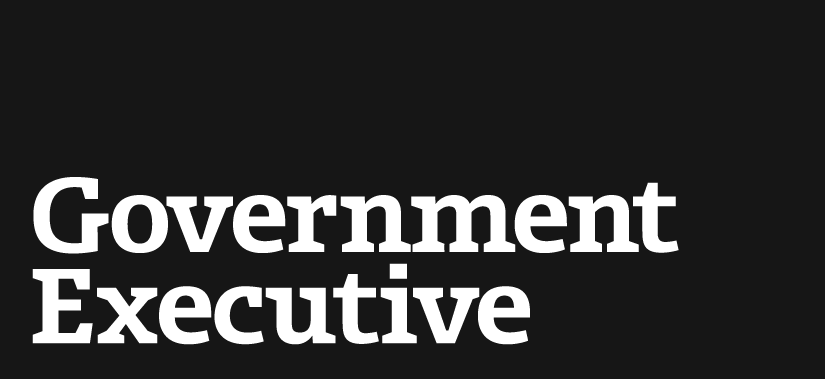 Best Dates to Retire 2008
July 27, 2007

In last week's column , we looked at some of the factors to think about in considering the best date to retire. This week, we'll get down to the specifics, examining the best dates to retire on next year's calendar.

Here we go…

January 2008
| | | | | | | |
| --- | --- | --- | --- | --- | --- | --- |
| | | 1 | 2 | 3 | 4 | 5 |
| 6 | 7 | 8 | 9 | 10 | 11 | 12 |
| 13 | 14 | 15 | 16 | 17 | 18 | 19 |
| 20 | 13 | 22 | 23 | 24 | 25 | 26 |
| 27 | 28 | 29 | 30 | 31 | | |
February 2008
| | | | | | | |
| --- | --- | --- | --- | --- | --- | --- |
| | | | | | 1 | 2 |
| 3 | 4 | 5 | 6 | 7 | 8 | 9 |
| 10 | 11 | 12 | 13 | 14 | 15 | 16 |
| 17 | 18 | 19 | 20 | 21 | 22 | 23 |
| 24 | 25 | 26 | 27 | 28 | 29 | |
March 2008
| | | | | | | |
| --- | --- | --- | --- | --- | --- | --- |
| | | | | | | 1 |
| 2 | 3 | 4 | 5 | 6 | 7 | 8 |
| 9 | 10 | 11 | 12 | 13 | 14 | 15 |
| 16 | 17 | 18 | 19 | 20 | 21 | 22 |
| 23 | 24 | 25 | 26 | 27 | 28 | 29 |
| 30 | 31 | | | | | |
April 2008
| | | | | | | |
| --- | --- | --- | --- | --- | --- | --- |
| | | 1 | 2 | 3 | 4 | 5 |
| 6 | 7 | 8 | 9 | 10 | 11 | 12 |
| 13 | 14 | 15 | 16 | 17 | 18 | 19 |
| 20 | 21 | 22 | 23 | 24 | 25 | 26 |
| 27 | 28 | 29 | 30 | | | |
May 2008
| | | | | | | |
| --- | --- | --- | --- | --- | --- | --- |
| | | | | 1 | 2 | 3 |
| 4 | 5 | 6 | 7 | 8 | 9 | 10 |
| 11 | 12 | 13 | 14 | 15 | 16 | 17 |
| 18 | 19 | 20 | 21 | 22 | 23 | 24 |
| 25 | 26 | 27 | 28 | 29 | 30 | 31 |
June 2008
| | | | | | | |
| --- | --- | --- | --- | --- | --- | --- |
| 1 | 2 | 3 | 4 | 5 | 6 | 7 |
| 8 | 9 | 10 | 11 | 12 | 13 | 14 |
| 15 | 16 | 17 | 18 | 19 | 20 | 21 |
| 22 | 23 | 24 | 25 | 26 | 27 | 28 |
| 29 | 30 | | | | | |
July 2008
| | | | | | | |
| --- | --- | --- | --- | --- | --- | --- |
| | | 1 | 2 | 3 | 4 | 5 |
| 6 | 7 | 8 | 9 | 10 | 11 | 12 |
| 13 | 14 | 15 | 16 | 17 | 18 | 19 |
| 20 | 21 | 22 | 23 | 24 | 25 | 26 |
| 27 | 28 | 29 | 30 | 31 | | |
August 2008
| | | | | | | |
| --- | --- | --- | --- | --- | --- | --- |
| | | | | | 1 | 2 |
| 3 | 4 | 5 | 6 | 7 | 8 | 9 |
| 10 | 11 | 12 | 13 | 14 | 15 | 16 |
| 17 | 18 | 19 | 20 | 21 | 22 | 23 |
| 24 | 25 | 26 | 27 | 28 | 29 | 30 |
| 31 | | | | | | |
September 2008
| | | | | | | |
| --- | --- | --- | --- | --- | --- | --- |
| | 1 | 2 | 3 | 4 | 5 | 6 |
| 7 | 8 | 9 | 10 | 11 | 12 | 13 |
| 14 | 15 | 16 | 17 | 18 | 19 | 20 |
| 21 | 22 | 23 | 24 | 25 | 26 | 27 |
| 28 | 29 | 30 | | | | |
October 2008
| | | | | | | |
| --- | --- | --- | --- | --- | --- | --- |
| | | | 1 | 2 | 3 | 4 |
| 5 | 6 | 7 | 8 | 9 | 10 | 11 |
| 12 | 13 | 14 | 15 | 16 | 17 | 18 |
| 19 | 20 | 21 | 22 | 23 | 24 | 25 |
| 26 | 27 | 28 | 29 | 30 | 31 | |
November 2008
| | | | | | | |
| --- | --- | --- | --- | --- | --- | --- |
| | | | | | | 1 |
| 2 | 3 | 4 | 5 | 6 | 7 | 8 |
| 9 | 10 | 11 | 12 | 13 | 14 | 15 |
| 16 | 17 | 18 | 19 | 20 | 21 | 22 |
| 23 | 24 | 25 | 26 | 27 | 28 | 29 |
| 30 | | | | | | |
December 2008
| | | | | | | |
| --- | --- | --- | --- | --- | --- | --- |
| | 1 | 2 | 3 | 4 | 5 | 6 |
| 7 | 8 | 9 | 10 | 11 | 12 | 13 |
| 14 | 15 | 16 | 17 | 18 | 19 | 20 |
| 21 | 22 | 23 | 24 | 25 | 26 | 27 |
| 28 | 29 | 30 | 31 | 1 | 2 | 3 |
Here's an explanation of what the colors mean:
End of a leave period.
End of the month. That's always good for people retiring under the Federal Employees Retirement System and sometimes for those under the Civil Service Retirement System. By retiring on the last day of the month, your retirement begins on the first day of the following month. For example, if Sue retires on April 30, she will be paid her salary through the close of business that day and her first monthly retirement check will be for the month of May (payable on June 1).
The first, second or third of the month is sometimes good for CSRS and CSRS Offset retirements, because retiring on one of these days will still allow the retirement to begin on the following day. So, if Hector retires on Wednesday, Sept. 3, he will be paid his salary through close of business that day, and his first retirement check will be paid for 27/30 of September (payable on Oct. 1).
During some months, retiring on the first, second or third day will allow you to finish your 80 hours of work for that leave period so that you can earn one last accrual of annual leave that will count toward your lump sum annual leave payment.
I didn't list Saturday and Sunday as good days even if they were on the first, second or third of a month, since there is no salary payment for these days (unless Saturday or Sunday is your normal work day). Remember that if you choose to retire on the first, second or third of the month under CSRS, your first retirement payment is pro-rated based on a 30-day month.
If the third fell on a Monday, I didn't select that date since it would cause you to lose three days of retired pay and only gain one day of additional salary. If adding three more days of service would give you another month in the computation of your retirement, then this might be a good date anyway.
Dec. 31, 2008, for FERS and Jan. 2, 2009, for CSRS are good dates for employees who want to save up their annual leave next year and retire before the end of the leave year. If you are accruing eight hours of leave every pay period, you could save up to 208 hours next year in addition to the annual leave you carry over from 2007.

One last note: The period June 30-July 3 is about halfway through the year. If you save $1,500 in your TSP every pay period, you would have $18,000 of tax-deferred savings by the end of pay period 12. If you have some taxable income to declare such as savings bonds, this might be a good time to cash them in while you are saving money for your retirement that can remain tax-deferred and continue to grow.
Tammy Flanagan is the senior benefits director for the National Institute of Transition Planning Inc. , which conducts federal retirement planning workshops and seminars. She has spent 25 years helping federal employees take charge of their retirement by understanding their benefits.
---
July 27, 2007
https://www.govexec.com/pay-benefits/retirement-planning/2007/07/best-dates-to-retire-2008/24953/