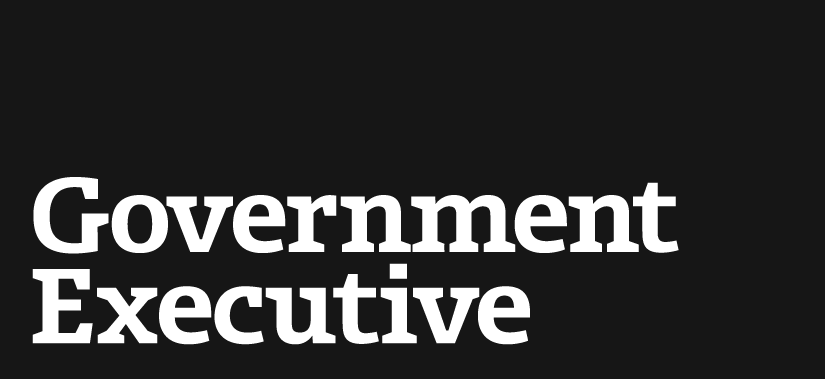 Some Lawmakers Are Feeling More Generous Toward Feds
March 12, 2014
Congress has not exactly been kind to federal employees' pay and benefits over the last couple years.
Are lawmakers finally turning a corner to help out the civilian workforce? Several members of Congress have introduced legislation in recent days to boost or improve an array of federal benefits. Of course, introducing a bill is a long way from passing it.
Here's a look at what is being considered:
Retirement COLAs
Remember chained CPI? It would have created a new way to calculate the Consumer Price Index that would lead to less generous cost-of-living adjustments for federal retirees and Social Security beneficiaries. President Obama supported it as a way to reduce the federal deficit before removing from his fiscal 2015 budget proposal.
Well, Rep. Mike Honda, D-Calif., has a different idea, and it's kind of the opposite of that. He introduced a bill that would base annuity increases to enrollees of the Federal Employees Retirement System and the Civil Service Retirement System on CPI-E, or CPI for the elderly.
That formula, which the Labor Department already calculates, would lead to slightly higher annuities for federal retirees. Wonkblog has called CPI-E the "progressive alternative" to chained CPI. The measure weighs health care more heavily than other inflation measures, something the elderly population typically spends more on than average citizens.
"Too many seniors and veterans are forced to live on retirement benefits that don't come close to covering their basic costs of living," Honda told Government Executive. "This measure will take into account the fact that as someone ages their health care costs rise every year. We need an update that reflects real costs, and this is a big step in that direction."
Honda's bill would also expand CPI-E to military retirement, survivor and various Veterans Affairs Department benefits.
Veterans Benefits
Lawmakers generally have a much easier time increasing and improving veterans benefits than benefits for the civilian workforce. Cuts to any veterans benefits have proven extremely unpopular on Capitol Hill.
While Senate Republicans recently blocked a Democratic effort to boost veterans benefits, a bipartisan group has emerged to rectify the processing and delivery of compensation to former military personnel.
Sen. Dean Heller, R-Nev., introduced the 21st Century Veterans Benefits Delivery Act, which would better educate veterans on their eligibility and claims, increase auditing and oversight of VA employees and boost cooperation between agencies.
Sens. Bob Casey, D-Pa., Jon Tester, D-Mont., Martin Heinrich, D-N.M., Jerry Moran, R-Kansas., and David Vitter, R-La., chairmen of the VA Backlog Working Group, co-sponsored the bill. Heller said while there have been "sincere" efforts from the Obama administration and both parties to fix the backlog problem, it has persisted nonetheless.
"This legislation aims to provide new, wide-ranging and bipartisan ideas that can be passed immediately in order to relieve the backlog and speed up the claims process," Heller said.
On Tuesday, the House approved the Hire More Heroes Act by a 406-1 margin.
The bill aims to incentivize small business to hire veterans by ensuring any employee receiving health care through the Defense Department's TRICARE plan are not counted toward the Affordable Care Act's threshold for the number of workers needed to trigger the employer mandate. That requirement will force any business with more than 50 full-time employees to provide health insurance to their employees, or pay a fee.
"Today's vote shows that bipartisanship still exists in the House of Representatives," said Rep. Rodney Davis, R-Ill., who introduced the legislation in November. "The Hire More Heroes Act is a jobs bill that will not only encourage the hiring of veterans but will also allow businesses to expand and grow our economy without being penalized."
Whistleblower Protection
Not all benefits to current or former federal employees are financial.
The 2012 Whistleblower Enhancement Act expanded protections to federal employees who spoke out against misconduct at their workplaces. The House Oversight and Government Reform Committee on Wednesday voted to extend a temporary provision of that law, which allows whistleblowers to fight their cases outside the Federal Circuit Court of Appeals.
Rep. Elijah Cummings, D-Md., who introduced the bill, said the federal circuit has an "abysmal track record" in whistleblower cases. The provision was set to expire in November, but if the House approves the bill, it would be extended for three more years.
---
March 12, 2014
https://www.govexec.com/pay-benefits/pay-benefits-watch/2014/03/some-lawmakers-are-feeling-more-generous-toward-feds/80413/