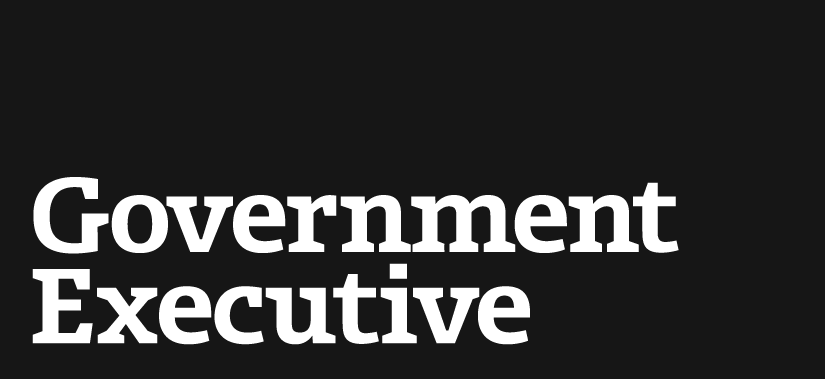 Pay reform unlikely anytime soon, says former civil servant
November 14, 2012
Reforms to the federal government's predominant pay scale are unlikely anytime soon, said a former top career civil servant at the Office of Personnel Management on Wednesday.
"I am just very cynical about reaching any compromise," former OPM senior policy adviser Doris Hausser said of revamping the General Schedule system, the 15-grade pay scale for most of the federal workforce. "There's a lot of pressure to stay with the status quo, so I think we're stuck with it." Hausser made her comments during a morning discussion in Washington sponsored by the Coalition for Effective Change, a group of federal employee and good-government advocates.
The former OPM official has reason to be cynical: Federal pay reform, and changes to the GS system in particular, has stirred debate for decades and presented challenges for agencies, policymakers and federal employee advocates. The current fiscal environment also could be an impediment to restructuring the government's reliable, if somewhat inflexible, main pay scale, according to Hausser. "It's a great cost control mechanism, which is why OMB [Office of Management and Budget] has no intention of getting rid of it," she said.
Under the General Schedule, the government has a very good idea of what it has to spend on federal pay annually. The GS system contains 15 grades, each with 10 steps; employees receive a base salary of a set amount determined annually, depending on their grade and step, as well as a locality pay adjustment. Federal civilian employees have been under a pay freeze since 2011, but still are eligible for pay raises through step increases or promotions.
Debate over federal pay reform has ramped up in the past few years. Some studies have concluded that federal employees earn more in total compensation compared to their private sector counterparts. Other findings show a growing pay gap between government and private sector workers that favors the private sector. Comparing wages and benefits of government employees and private sector workers is an imperfect science, involving many variables including age, education, different pay scales and bonus opportunities. It's also a comparison that ventures into controversial political territory, particularly at a time when budgets are tight and both parties are looking to score points with various constituencies.
Independent pay and performance consultant Howard Risher, who also participated in Wednesday's discussion, said the GS system should be scrapped. Risher has argued that the pay scale's job classification system is outdated and imprecise and the structure of the GS framework does not emphasize accountability or results, making grade inflation or "creep" a problem. Pay for performance is "the norm" in the private sector and academia, Risher said, but not in government. When pay for performance fails, he said, "it's because managers aren't good at managing performance."
Not everyone wants to dismantle the GS system. Federal employee unions, in particular, are loath to gut a pay scale built on merit system principles that deters discrimination. "We think it is a very good system with many virtues," said Jacque Simon, public policy director at the American Federation of Government Employees, who sparred a bit with Risher and Hausser. Simon noted the GS system's popularity among federal workers, including those who have complained about unfairness in pay-for-performance systems; she said the General Schedule helps protect women and minorities in particular from discrimination -- as well as employees at the bottom of the pay scale. "We are absolutely opposed to any pay reform that would reallocate funds from the bottom to the top," Simon said. "We would never oppose anyone getting more money [in government]; we just don't want someone to get more money at the expense of a co-worker."
Hausser said the government must keep intact merit system principles -- the core values of equal opportunity and fairness underpinning the management of the government workforce. But the General Schedule needs a makeover. The GS system doesn't discriminate, but "it ignores some distinctions that should be made," Hausser said. For example, the bar for achieving a "fully successful" rating is way too low, she said. Employees who earn that rating or higher on their performance evaluations receive a pay bump. Managers should be sensible and fair about evaluating their employees' abilities, but they also shouldn't shy away from raising expectations for what constitutes good work.
The Obama administration early on tried to generate some momentum on federal pay reform, including discussions over the GS system and pay for performance, but those efforts have stalled. The administration has said it wants to take a hard look civil service reform, creating a commission to study a range of issues, including federal compensation. Risher praised the idea of a commission and said OPM should do a study to assess federal pay and how it compares to the private sector.
Simon was wary of another presidential commission focusing on federal employee-related issues, referring to the "loathsome Bowles-Simpson" commission. The bipartisan fiscal commission, led by former Republican Sen. Alan Simpson from Wyoming and former White House Chief of Staff Erskine Bowles, released several deficit reduction proposals in 2010. Some of those proposals affected federal pay and benefits, including recommendations to extend the pay freeze and reduce the government workforce through attrition. Obama did not formally endorse the commission's recommendations.
(Image via Bragin Alexey/Shutterstock.com)
---
November 14, 2012
https://www.govexec.com/pay-benefits/2012/11/pay-reform-unlikely-anytime-soon-says-former-civil-servant/59534/