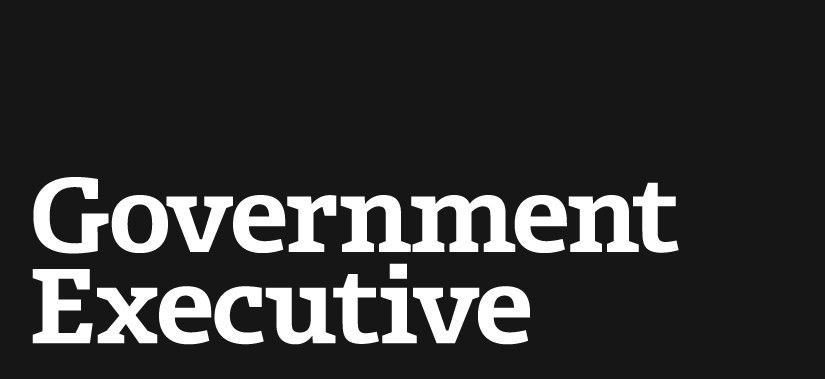 Payroll conferees debate federal pay freeze
February 7, 2012
Proposals to extend the pay freeze for civilian federal workers should not be tied to efforts to freeze congressional salaries, said Washington-area lawmakers on the House-Senate payroll tax holiday conference committee during a Tuesday hearing.
"I don't think we should confuse the issue of the federal workforce with members of Congress," said Sen. Ben Cardin, D-Md., regarding efforts to link pay freeze for the two groups in the same legislation. "Let's not put them in the same category as we're in."
Cardin's colleague on the House side, Rep. Chris Van Hollen, D-Md., echoed his comments supporting the federal workforce and urging lawmakers not to target government workers in the name of deficit reduction. "Federal employees are prepared to sacrifice," said Van Hollen, who noted the current two-year civilian pay freeze has saved $60 billion. "They recognize they have to be part of the solution. The question is not whether federal employees should be part of the solution, but whether they should be singled out."
Rep. Fred Upton, R-Mich., suggested freezing pay for those feds who earn more than $52,000 annually -- roughly the nation's median household income level. "Federal workers know that they are being asked to sacrifice here," Upton said. "In return, we are trying to make sure the deficit doesn't go up."
The Feb. 7 hearing marked the third public meeting of the conference committee tasked with finding a way to pay for a payroll tax cut extension through 2012. An additional pay freeze for federal employees is one of several proposals under consideration to pay for the payroll tax cut extension, unemployment insurance and averting cuts to Medicare reimbursement fees to physicians through 2012. The cost of doing all those things is about $160 billion.
Congress agreed to a two-month payroll tax cut extension before it left for recess in December 2011. That deal did not include any provisions affecting federal workers' compensation, but the House-passed bill contains several such measures, including an extended pay freeze, that could find their way into the conference committee's final deal.
Federal pay and benefits did not get much air time during the first two public meetings of House and Senate conferees, but lawmakers debated the merits of an additional pay freeze for roughly an hour on Tuesday. Lawmakers on both sides of the aisle used a recent Congressional Budget Office analysis to bolster their respective arguments.
That study concluded government workers on average earn more in total compensation than their private sector counterparts. But it also found less educated government workers were better compensated than their private sector counterparts, while more educated federal employees did not fare as well in a pay and benefits matchup with their private sector peers.
The CBO report is one of many studies comparing federal and private sector pay, a comparison that many believe is flawed based on current available data and the different job duties performed by government workers and private sector employees. Van Hollen urged his colleagues to consider "why there are so many discrepancies in these studies." The Maryland Democrat also tried to make the case that targeting federal compensation would have an adverse effect not only on the government workforce, but also on the millions of taxpayers who ultimately would suffer without highly skilled and educated public sector employees.
Republican conferees pointed to the CBO study as well as to recommendations from the Simpson-Bowles Commission to argue for an extension of the federal pay freeze. The Simpson-Bowles fiscal panel, appointed by President Obama and led by former Republican Sen. Alan Simpson from Wyoming and former Clinton White House Chief of Staff Erskine Bowles, recommended a three-year pay freeze for civilian federal workers to help reduce the deficit. Rep. Dave Camp, R-Mich., chairman of the conference committee, referenced Simpson-Bowles on Tuesday when he expressed his support for an extra year of the pay freeze; he also pointed out that a salary freeze still would allow federal workers to receive small annual pay boosts, known as within-grade step increases. Rep. Martha Roby, R-Ala., last week introduced legislation that includes a provision that would prohibit step increases through 2012.
Rep. Sander Levin, D-Mich., took issue with the idea that federal employees are overpaid. "The average salary of a hedge fund manager is 10 to 20 times more than the average federal employee," said Levin, directing his comments to Rep. Tom Price, R-Ga., who mentioned the CBO report and supports an extended pay freeze for federal employees. "We don't pay their [hedge fund managers] salaries," Price replied.
Republicans and Democrats did agree on one thing related to pay freezes: their own salaries should remain frozen next year.
---
February 7, 2012
https://www.govexec.com/pay-benefits/2012/02/payroll-conferees-debate-federal-pay-freeze/41116/