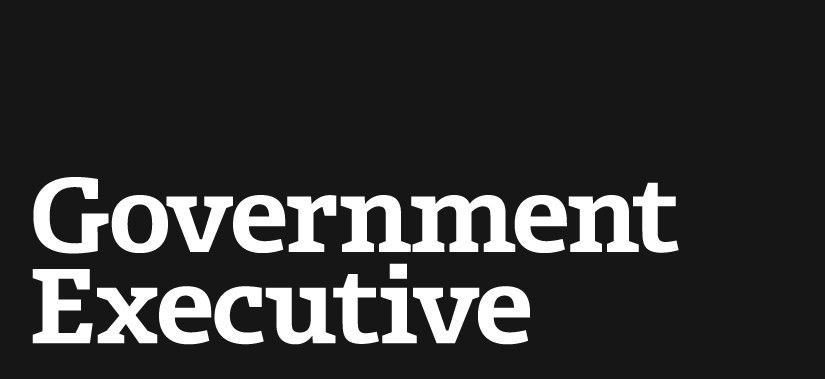 Engineers, safety inspectors among thousands furloughed at FAA
July 25, 2011

The implications of a partial shutdown at the Federal Aviation Administration were unclear Monday, with nearly 4,000 employees on furlough indefinitely, without the promise of back pay and Congress still unable to agree on funding authorization legislation.

While air traffic controllers have been deemed essential and are continuing to work, employees in other functions throughout the country on Friday were notified of the partial shutdown and told not to show up on Monday.

At FAA headquarters, 870 workers represented by American Federation of State, County and Municipal Employees have been furloughed. Affected positions include civil, electronic and aerospace engineers; attorneys; staff assistants; secretaries and aviation safety inspectors. Many employees with similar job functions were not furloughed because the fund used to pay their salaries is still intact, said Bill Chouinard, president of AFSCME Local 1653.

According to the National Air Traffic Controllers Association, 1,186 employees working on the design and construction of new facilities, as well as airport modernization and improvement, are affected by the furlough. Nearly 50 medical, engineering and facilities workers represented by the American Federation of Government Employees and 350 Professional Aviation Safety Specialists members, including engineering and electronics technicians, computer and logistics specialists and support staff also have been furloughed.

Sticking Points

Congressional authorization for some FAA programs lapsed Friday night after lawmakers failed to pass the 21st funding extension since the agency's authorization expired in 2007. Until Congress acts, FAA will be unable to collect federal taxes on airline tickets, which fund the account used to pay employees.

FAA receives funding both from the Treasury Department and the Airport and Airway Trust Fund. Operations functions, such as air traffic control, are covered by both accounts and will continue despite the shutdown. According to the agency, functions funded solely by trust fund dollars have ceased and employees paid out of the account have been furloughed.

The House and Senate are at odds over a labor provision in the House version that would overturn a National Mediation Board decision, making it easier for rail and aviation workers to unionize. In addition, the House bill, introduced by John Mica, R-Fla., eliminates subsidies for airline service to airports located less than 90 miles from a medium or large hub, which has upset some lawmakers from rural areas.

Lawmakers on Friday began pointing fingers over who is responsible for failing to reauthorize funding for FAA over the long term, and it remains unclear how long the shutdown will last.

According to Jay Aul, FAA's acting executive director of human resource management programs and policies, the furlough "is not expected to exceed 30 calendar days." Employees will be expected to return to work as soon as Congress authorizes funding, he wrote in a July 23 memo to affected workers.

Furloughed

Furloughed employees are not allowed to continue working or report to the office. NATCA Regional Vice President Mike McDonald said affected workers were notified via email Friday afternoon. Unlike the guidance issued earlier this spring in preparation for a potential governmentwide shutdown, there was no defined approach to halting projects, nor were employees asked to come in Monday to wrap up their work, he said.

In his memo, Aul wrote that affected workers would be allowed up to four hours to complete shutdown procedures. A "limited number of employees will continue working for a limited amount of time solely to assist with the orderly shutdown of agency activities," the memo stated. An FAA spokeswoman said employees generally were allowed to come in and pick up personal items if necessary.

Impact Unknown

Administrator Randy Babbitt on Monday told reporters FAA is losing $30 million a day as a result of the partial shutdown. An agency spokeswoman was unable to say how long the shutdown would have to last before critical operations were affected, however.

"I'm sure there are a lot of things not getting done until they get back," Chouinard, the union president, said. "It all depends where they work and what they do . . . I imagine that if it starts coming up on a week then we'll be a little more concerned. It will start to show itself."

According to McDonald, the pain of the shutdown wouldn't be felt immediately except by the furloughed employees. As time drags on, however, development projects, modernization efforts and other agency functions will be put on hold and could also affect private sector jobs, he said. Once work is stopped, it takes time to get it up and running again, he said.

Both Chouinard and McDonald said that it is unclear how long the furlough will last and whether employees will be reimbursed when they return to work. After the 1995 government shutdown, Congress decided to award back pay to affected employees.

"The environment has changed so much that we just don't know," said McDonald. "We don't know when they're going to come back, we don't know if they're going to get paid when they come back. This is scary stuff."

But employees aren't guaranteed anything, they said.

"This is not like a planned furlough, where they know in June or July they're going to lay off everyone for a week," said Chouinard. "Then we would have been in negotiations to set some rules. With this kind of thing you don't know what's going to happen until the last minute. We probably won't do much of anything until after the fact."
---
July 25, 2011
https://www.govexec.com/pay-benefits/2011/07/engineers-safety-inspectors-among-thousands-furloughed-at-faa/34467/