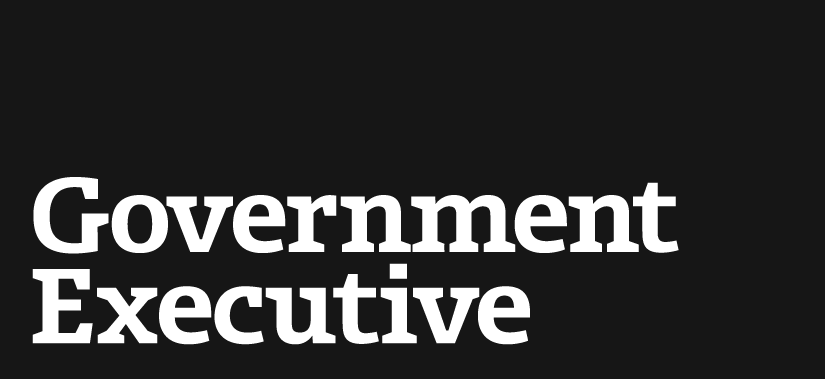 Lugar's Downfall
May 15, 2012
One way to explain Sen. Richard Lugar's loss to state Treasurer Richard Mourdock in this week's Indiana Republican primary is to attribute it to a tea party takeover of the GOP. A second explanation is that a venerable public servant overstayed his welcome and ran for reelection one time too many. A third is that Lugar was too focused on international relations and grew too distant from his state—that he didn't keep his political fences mended back home.
The fact is, all three factors contributed to Lugar's defeat. To put too much weight on any one reason is too convenient. The end result is that one of the serious adults in Congress, a real statesman, won't be coming back. It isn't a surprise to those watching his race; the signs had been apparent for some time.
Although there certainly was an ideological component to Lugar's loss, his defeat was not as ideologically focused as, say, the ouster of then-GOP Sen. Robert Bennett two years ago in Utah. Lugar's detractors had no single lightning-rod issue to hurl against him, in the way that Bennett's vote for the Troubled Asset Relief Program killed him in 2010. In Lugar's case, ideology just combined with the other factors to doom his reelection.
Hostility toward Washington is widespread, particularly among conservative Republican primary voters. Lugar's decision to seek a seventh Senate term was risky. Several months ago, a prominent GOP pollster, not involved in the Indiana race and not specifically addressing the Hoosier State, railed on and on to me about the hostility that he saw among GOP primary voters. He warned that some Republican incumbents would go down in their primaries—members who normally might not have any trouble at all. Voters of all ideological stripes express frustration with Washington these days, but conservatives harbor an intense dislike that far surpasses other voters' disapproval. For these conservatives, seniority is a disqualification, not a reason to reelect an incumbent.
Finally, the sin of being too focused on issues beyond Indiana's borders caught up with Lugar, just as it did with previous Senate Foreign Relations Committee chairmen—J. William Fulbright of Arkansas (1974), Frank Church of Idaho (1980), and Charles Percy of Illinois (1984). The heady world of international relations can pull a senator far from voters back home. Going to innumerable county bean suppers and showing up in every corner of the state once a year or so no longer seems as exhilarating as discussing the vital issues of the planet with world leaders. A Republican friend of mine, a very loyal Lugar supporter, warned me many months ago that he was afraid that far too many of Indiana's 92 county Republican chairs had never met their senior senator.
Probably 30 years ago, I recall hearing a press secretary to then-Sen. Joe Biden describe how on snowy days, Biden's office would ask each of the Delaware radio stations to add to their list of school closings and other inclement-weather announcements the message that "Senator Joe Biden's mobile office will not be making its normal rounds today." The office could very well have been up on blocks that day getting an overhaul. The point is that not only did Biden go home to Delaware every night, he and his office were also omnipresent in the state. If a member of Congress is going to focus on foreign policy, it certainly behooves that lawmaker to be all over his or her state or district like a cheap suit.
For Lugar, the lack of a real Indiana residence, a regular place to lay his head at night, became the pièce de résistance: It was the one thing that wrapped all his other problems up and tied them with a bow. How much could a one-bedroom condo in Indianapolis cost? The symbolism was devastating; it became the smoking gun.
Now what happens to Lugar's seat? Although President Obama carried Indiana in 2008 and Democrats had a pretty good run there for a while, Republicans have won nearly every statewide race in recent years. Polling in March showed a general-election matchup between Mourdock and Rep. Joe Donnelly, the Democratic nominee, to be competitive. A March 12-15 Global Strategies Group poll for the Donnelly campaign put the Democrat ahead by 6 points, 34 percent to 28 percent; a Libertarian Party candidate, Andrew Horning, pulled 8 percent. A March 26-28 Howey Political Report/DePauw Indiana Battleground poll of 503 likely general-election voters, conducted jointly by Democratic polling firm Garin-Hart Strategic Research and Republican firm Bellwether Research, put the race dead even: 35 percent each, with Horning at 7 percent.
The state's long-standing Republican tendencies appear to be resurfacing. But to what extent will bruised feelings or even scar tissue from this very traumatic primary counter that trend? Defeating an incumbent in a primary by 20 points, 60 percent to 40 percent, is certainly an impressive feat. And this isn't Mourdock's first big statewide win. He rolled up a massive victory in the state treasurer's race two years ago. At the same time, Donnelly is a far better candidate than might be expected in such a Republican-leaning state in a presidential year. This contest is more competitive than it should be.
---
May 15, 2012
https://www.govexec.com/oversight/on-politics/2012/05/lugars-downfall/55719/