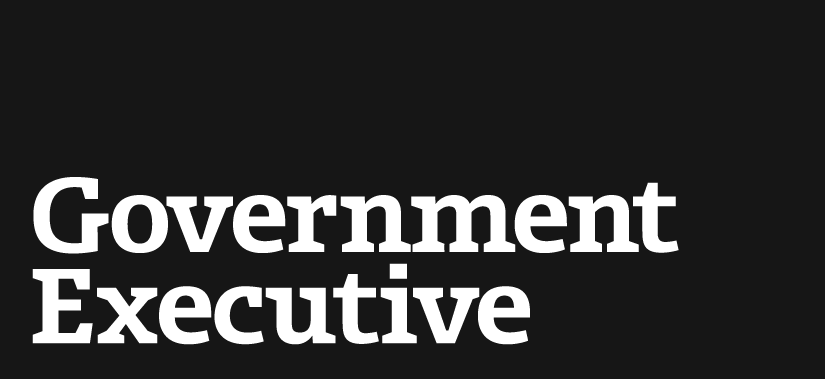 Improving Fortunes
February 6, 2012
Mitt Romney's impressive 14-point victory in the Florida primary gave the GOP frontrunner more votes than Newt Gingrich and Rick Santorum combined. After an exciting detour, this nomination race seems back on the track that analysts anticipated several months ago. With no debates and no high-profile caucuses or primaries in the next three weeks, Romney's rivals are in a room with little oxygen and few opportunities to rekindle their fundraising efforts.
The focus will likely shift from the GOP nomination contest for a while. More attention will be on the political environment in which Democrats and Republicans will wage the general-election campaign. Pollsters and strategists in both parties are closely watching some very preliminary and uncertain signs that suggest the dynamics today will be somewhat different than those that drove the 2010 midterm elections and the political debate during much of 2011.
For the first nine months of last year, metrics suggested that President Obama faced an uphill fight for reelection. The U.S. economy grew at an excruciatingly slow pace. It couldn't even put a dent in the 9 percent unemployment rate. Incumbents don't usually get reelected during prolonged periods of 9 percent or higher unemployment, or when economic growth is under 2 percent.
Consumer-confidence numbers were weak to begin with. They slumped even further over the first three-quarters of the year, particularly after the congressional debt-ceiling debacle. By October, just 17 percent of Americans in the NBC News/Wall Street Journal felt that the country was headed in the right direction. A horrific 74 percent said that the country was on the wrong track. Low consumer confidence and high wrong-track numbers are the recipe for a president's reelection defeat.
The best single polling indicator is the Gallup presidential job-approval rating in the months, weeks, and days leading up to Election Day. Every elected president in the post-World War II era with an approval rating of 50 percent or higher has been reelected. Each one with a rating of 47 percent or lower has lost. The incumbent that just squeaked by was George W. Bush in 2004 with a Gallup approval of 48 percent. He defeated Democratic nominee John Kerry by just 3 points, 51 percent to 48 percent.
Last year, Obama reached the 48 or 49 percent tipping point in only two months: 49 percent in January, and 50 percent in May (Osama bin Laden was killed on May 1). From July through December, his monthly Gallup approval rating ranged from 41 percent to 44 percent, hardly a level where a president is likely to get reelected.
More recent economic and poll numbers paint a subtly different picture. The economy grew at 2.8 percent in the fourth quarter of 2011, not a blistering pace but far better than the GDP growth rate had been. The unemployment rate has now dropped for four months in a row. Although still unacceptably high, the figure is moving in a direction not seen in a while. Over that same period, the economy produced some positive headlines for a change. Economists worry, though, that a recession and financial crisis in Europe could have contagious effects on this side of the Atlantic; they also have doubts about whether this progress is durable and sustainable. The public recognizes their concerns.
The Thomson Reuters/University of Michigan's index of consumer sentiment reported last week, "The increase in confidence over the past five months has been substantial, with the sentiment index rising by one-third over the depressed August low caused by the congressional debt-debate debacle." The Conference Board's Consumer Confidence Index dipped in January from a very strong December number. But it is still higher than it has been since May. The Gallup Organization reported on Jan. 31 that economic confidence for the last three weeks was the highest since May.
With these better numbers, the Jan. 22-24 NBC/WSJ poll showed the right-direction number up to 30 percent. This number is the highest since May, with the wrong-track figure down to 61 percent, the lowest since May. Although these are still troubling numbers, they are representative of a public that badly wants hopeful news. Obama's approval rating in the NBC/WSJ poll had been upside down—44 percent approve and 48 percent disapprove. The August and October polls have improved somewhat with 48 percent approving and 46 percent disapproving. The Gallup Poll's weekly-approval averages had been 43 percent or less since late July. It has been 45 percent or higher for five of the last six weeks. They are unimpressive numbers and not indicative of an incumbent who is likely to win. Yet the pattern is different from what we saw during the last half of 2011 and worth watching.
At the same time, we've seen some movement toward Democrats in the generic congressional ballot test. The numbers for the GOP and for congressional Republicans have worsened. The 19 presidential debates presented a party falling all over itself to placate its base. GOP contenders are turning off independents not enamored with tea party conservatives. Witness Romney's increase in unfavorable scores after weeks of chasing base voters.
My feeling for much of the past year was that Obama's reelection chances were distinctly uphill. Today, I am not so sure. I see it as more of an evenly matched fight, something borne out by a USA Today/Gallup survey of the key battleground states showing essentially a tie. Republicans will very likely get the most formidable of their contenders. Now, they have to worry about what shape Romney is in as he emerges from the primary fight.
---
February 6, 2012
https://www.govexec.com/oversight/on-politics/2012/02/improving-fortunes/41103/