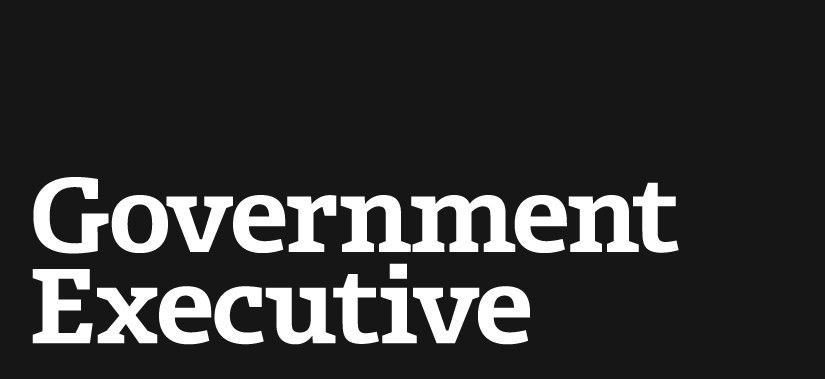 Congress Closes In on a Deal to End Shutdown, Raise Debt Ceiling
October 15, 2013
With a wary eye toward potential turbulence from House Republicans, Senate leaders are seeking to finalize a deal to raise the debt ceiling and end the government shutdown in a way that could receive strong bipartisan support in the Senate.
"Perhaps tomorrow will be a bright day. We hope it will be," Senate Majority Leader Harry Reid said Monday night on the Senate floor.
Added Senate Minority Leader Mitch McConnell: "I think it's safe to say we've made substantial progress."
Such optimism prompted a postponement earlier Monday of a planned meeting of congressional leaders—including House Speaker John Boehner and House Minority Leader Nancy Pelosi—with President Obama at the White House.
With just three days until the government would reach the limit on its borrowing authority, the news Monday from the two longtime political foes was received positively in the markets, with the Dow Jones spiking by about 30 points.
Of course, any deal would have to win approval of not only Obama, but the Republican-led House, where conservative hard-liners have been pushing for concessions on the Affordable Care Act to restart government funding.
As of early Monday evening, it was unclear whether any anti-Obamacare measures would be included in the emerging deal, though at least two proposals were being discussed. Some grumbling was already emerging from House conservatives. "Reid says this is going to pass the Senate? We'll see," said Rep. Tim Huelskamp, R-Kan. He said that with "98 or 99 percent of Obamacare" left in place, "I don't see how that will pass over here" in the House.
As the details were still being finalized, one source said that it looked like the deal would reopen the government until Jan. 15 and raise the debt limit until Feb. 7. The agreement also would direct an immediate bicameral conference on the budget and on a long-term tax and spending plan, with the conferees having to report by Dec. 13. That is significant because the next round of so-called sequester cuts are to kick in in early January. Presumably, one of the first tasks of the conferees would be to recommend whether those cuts should be rescinded, as Democrats in the Senate want, or go ahead as scheduled.
Off the table as of late Monday evening was a delay or repeal of the medical-device excise tax which helps fund components of the Affordable Care Act.
But another GOP-pushed measure, to require tighter income-verification standards for people who receive subsidies under the new health care law, apparently was part of the deal. Sources also said an agreement could include a one-year delay of the reinsurance tax tied to Obamacare, which employers pay.
Some House Republicans have said their conference, not wanting to get pinned down on a deal hashed out in the Senate with little time left before Thursday's debt-ceiling deadline, might unveil their own new plan this week. But as of Monday, said senior aides, no new counterproposal had been prepared. It remained unclear if Boehner would put such a Senate deal on the House floor if a majority of his rank-and-file Republicans opposed it.
Sen. Bob Corker, R-Tenn., said he didn't expect a deal to come completely together until Wednesday. He also said it is still unclear whether the deal, procedurally, would originate from the House or the Senate.
Corker said there weren't "major points of contention, it just isn't fully baked yet."
"We wasted two months, we could have been building toward the kind of spending reforms, mandatory spending reforms that are good for our nation," he added. Then, in a reference to the targeting of Obamacare, he said, "So we've basically blown the last two months with some of our members and a lot of the House focused on a shiny object that was never going to happen."
"I think both leaders on the Senate side are working toward a strong outcome," said Sen. Joe Manchin, D-W.Va.
"You definitely want 65-plus votes, you'd like to have that," Manchin said of what might be needed in a Senate vote. "A good, strong outcome helps them a lot. I think it helps Speaker Boehner also."
Manchin added: "I think the biggest thing we have come out of this whole thing, hopefully, is the mandatory budget conferees—get the budget conference sitting down and doing the job it's supposed to do."
Sen. Rand Paul, R-Ky., said he wouldn't seek to block the agreement emerging out of the Senate. "I think we need to get an agreement and open government back up."
A meeting of Senate Republicans scheduled for late Monday was postponed until Tuesday morning, as negotiations continued.
Sen. John McCain, R-Ariz., noted that the contours of the deal are similar to the bipartisan proposal brokered by Sen. Susan Collins, R-Maine. He said he would like to see the medical-device tax delayed for a couple of years or repealed, but was just speaking to what he would like to see.
He also predicted that Senate Republicans will rally around the deal. When asked why, McCain pulled out a piece of paper detailing results of a new ABC News/Washington Post poll, and read aloud: " 'A new high of 74 percent of Americans disapprove of the way Republicans here in the Congress are handling Washington's budget crisis.' That's why," McCain said.
Though House Republicans have rejected other items recently passed by the Senate with strong bipartisan support, Manchin noted that "there's a little bit more at stake right now."
Boehner was kept updated by McConnell on the discussions with Reid. The speaker later called in other top House GOP leaders to his office for talks. A meeting with the full House GOP membership is set for Tuesday morning.
---
October 15, 2013
https://www.govexec.com/oversight/2013/10/democrats-offer-small-obamacare-concession-emerging-debt-limit-deal/71882/