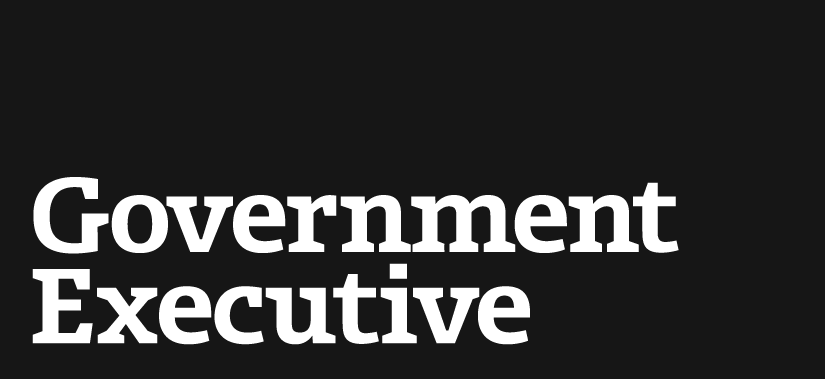 Postal reform bills could see action early this year
January 5, 2012

Postal reform legislation could move quickly in both chambers when lawmakers return to work later this month.

The House Oversight and Government Reform Committee, which approved a postal reform bill in October 2011, plans to file its report on H.R. 2309 in a matter of days, Ann Fisher, director of public affairs and government relations at the Postal Regulatory Commission, said during a meeting Thursday. Ali Ahmad, a spokesman for the House committee, confirmed that a report would be filed soon. Fisher also said Senate Majority Leader Harry Reid, D-Nev., is eager to move that chamber's postal reform legislation early in the second session of the 112th Congress. The Senate Homeland Security and Governmental Affairs Committee approved its postal bill in November.

The House officially convenes Jan. 17, and the Senate returns to work Jan. 23.

The U.S. Postal Service, which lost $5 billion in fiscal 2011, is eagerly anticipating what Capitol Hill will provide in the way of a legislative fix out of financial ruin. From offering thousands of buyouts to employees to closing post offices nationwide, the agency has tried to get a handle on its finances, which have spiraled out of control during the past decade. The agency would have lost nearly $11 billion in 2011 if Congress had not postponed a statutory requirement to prefund retiree health benefits. Pay and benefits costs account for the lion's share of USPS' expenses.

House Oversight and Government Reform Chairman Darrell Issa, R-Calif., wrote an op-ed in the Dec. 18 edition of The Press Enterprise, a newspaper in Riverside, Calif., arguing that the Postal Service's problems stem from its failure to adapt to a modern business model. "The source of these [financial] troubles is not a requirement that the Postal Service fund the health care and pension benefits that its employees rightfully earn," Issa wrote. "The problem is not even that email has taken away the Postal Service's business. The main problem can be summed up in one word: procrastination."

Both the House and Senate bills contain a number of provisions that aim to give USPS greater flexibility and would modify employees' pay and benefits. For example, the House legislation would require postal workers to pay at least as much as other federal employees in health and life insurance premiums and would keep pay in line with the private sector's. It also would ensure postal employees are subject to the same reduction-in-force authority as the rest of the federal workforce. The Senate bill would allow the agency to recoup a $7 billion overpayment to the Federal Employees Retirement System and to use those funds to offer buyouts and separation incentives to about 100,000 employees. The Senate legislation also would restructure prefunded retirement health benefits, reducing the payment goal to 80 percent, and require USPS to negotiate with its unions to develop a new employee health care plan.

"The Postal Service can become profitable again if Congress passes comprehensive legislation to provide us with a more flexible business model so we can respond better to a changing marketplace," Postmaster General and Chief Executive Officer Patrick Donahoe said in previous statements. "To return to profitability we must reduce our annual costs by $20 billion by the end of 2015. We continue to take aggressive cost-cutting actions in areas under our control and urgently need Congress to do its part to get us the rest of the way there."

During Thursday's meeting of the Postal Regulatory Commission, officials discussed the spike in appeals related to post office closings. The commission handles those appeals, known as dockets, and must render a decision on each case within 120 days. The Postal Service last month said it would delay closing thousands of post offices and mail processing facilities until May 15. On Dec. 23, 2011, PRC released an opinion that criticized the Postal Service's methodology for determining which post offices should be closed. The agency's Retail Access Optimization Initiative identified more than 3,600 facilities for possible closure.

"The commission was unanimous in expressing its concern that the Postal Service's plan did not and could not, because of lack of data and analysis, determine the facilities most likely to serve the greatest number, reduce the greatest costs, or enhance the potential for growth or stability in the system," Ruth Goldway, PRC chairwoman, said in a statement. "We agree that the Postal Service access network should be right-sized, but found that the [method of deciding which facilities to close] was not the proper approach to meet that goal."

USPS said that while it was pleased the PRC "recognized the need of the Postal Service to address our excess retail capacity," the agency disagreed with the commission's critique of its methodology to determine the list of facilities for possible closure.

"The Postal Service utilized a succinct and demanding process to ensure all steps were taken to provide a fair and reasonable review of retail facilities," said Dave Partenheimer, a USPS spokesman. "The process to review and determine discontinuance decisions was modified based upon input the commission recommended as a result of their review of the previous station and branch review process."
---
January 5, 2012
https://www.govexec.com/oversight/2012/01/postal-reform-bills-could-see-action-early-this-year/35771/