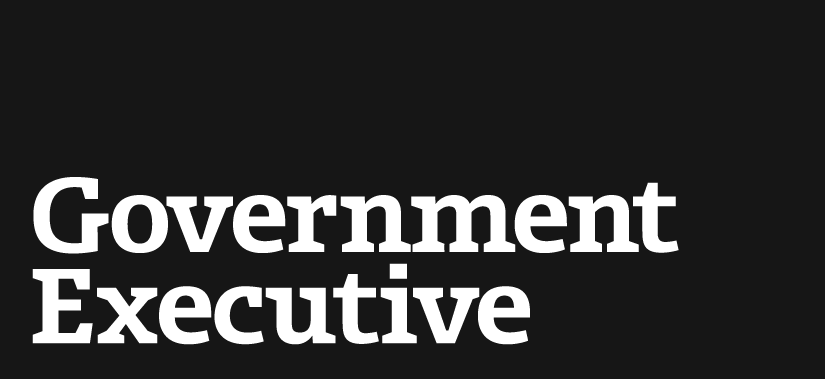 Jack Lew to become Obama's chief of staff
January 9, 2012
PABLO MARTINEZ MONSIVAIS/AP This story has been updated.
President Obama promised on Monday that the White House will "not miss a beat" even though he was taken by surprise by the resignation of Chief of Staff William Daley and has had to turn to his third person in the post at the beginning of a critical election year. To replace Daley, the president turned to another Washington veteran, Jack Lew. Lew is the current director of the White House Office of Management and Budget and previously served as a top deputy to Secretary of State Hillary Rodham Clinton. He also served as an adviser to President Bill Clinton.
While it had been known that the transition from Obama's first chief of staff, Rahm Emanuel, had not gone completely smoothly, the president and all his top aides expected Daley to stay in his top post through the election and some upcoming battles with Congress. But Daley decided during a holiday break in Mexico and Chicago that now was the time to go. His decision was first reported by the Los Angeles Times.
In his letter to the president, dated Jan. 3, Daley wrote, "I have been honored to be a small part of your administration. It is time for me to go back to the city I love." "Obviously, this was not easy news to hear," the president said in the State Dining Room, flanked on each side by Daley and Lew. "And I didn't accept Bill's decision right away. In fact, I asked him to take a couple of days to make sure that he was sure about this. But in the end, the pull of the hometown we both love, a city that's been synonymous with the Daley family for generations, was too great." He said he will "deeply miss" the 63-year-old Daley. But he said he quickly accepted Daley's recommendation of Lew as the "one clear choice" as his replacement. "I have every confidence that Jack will make sure we don't miss a beat and continue to do everything he can to secure our economy and help the middle class and keep America safe," said the president. Lew will not move over to the White House until he finishes work on the budget that the president must submit to Congress next month.
Obama praised his current stint at OMB, saying his work has "helped strengthen our economy and streamline the government." He added, "Jack's advice has been invaluable, and he has my complete trust." He cited his "mastery of the numbers" and his understanding of "the values behind most numbers." Lew, he said, has fought for fairness in every job he has held going back to when he was an adviser to then-Speaker Thomas (Tip) O'Neill, D-Mass. And, noting his time at the State Department, he said "Jack also has my confidence on matters outside the borders." He indicated he will continue to rely on advice from Daley, noting, "Chicago is only a phone call away." He recalled that on Daley's first day at the White House, he attended a meeting on the hunt for Osama bin Laden and praised him for his advice on foreign policy.
One of Daley's top assignments had been outreach to the business community, which had soured on Obama's agenda at the time Daley took over the job. It was uncertain who would take over that responsibility. In part because of that assignment, Daley's departure was not lamented by liberal groups. Adam Green, cofounder of the Progressive Change Campaign Committee, issued a statement on Monday declaring, "Today, Wall Street bankers lost one of their best friends in Washington." Green was not welcoming of Lew's elevation, though, calling it "unfortunate that he is being replaced by someone who oversaw a Citigroup unit that profited off the housing collapse and financial crisis." Lew is not known as an monarchical or autocratic figure in any way. He's more in the vein of personable chiefs of staff like Leon Panetta, the Defense secretary, who also went from OMB to the chief of staff's office. Lew is likely to need a strong enforcer, someone like Harold Ickes who filled that role under President Clinton, so it wouldn't be shocking if Nancy Ann DeParle or Alyssa Mastromonaco - both deputy chiefs of staff - left their positions sometime in the coming months. Soft-spoken and with the bespectacled demeanor of an academic,
Lew grew up in New York City, the son of a Polish-Jewish refugee, and went to public schools before attending Harvard University and Georgetown Law School. He was in private practice but made his name in any number of Democratic policy positions including deputy secretary of State, where he was essentially the manager of the entire department while Clinton concentrated on diplomacy. Congressional Democrats applauded Lew's appointment. As for Daley - with whom lawmakers have had tense relations at times - their remarks were polite. Those tensions had surfaced during last summer's debt-ceiling talks, when House Democrats let it be known they felt left out of the loop in congressional negotiations with the White House. They had previously complained the White House had ignored them in late 2010 during talks on extending the Bush-era tax cuts. But in a statement on Monday, House Minority Leader Nancy Pelosi, D-Calif., described Daley's tenure at the White House as "marked by his commitment to President Obama's agenda and his strong leadership during a year of unnecessary crises created by Congressional Republicans." In congratulating Lew, Pelosi called him "a proven leader with extensive House experience, an expert on our nation's toughest economic challenges, a strong voice in addressing our nation's budget deficit, and a dedicated public servant with a long record of achievement inside and outside of government."
Minority Whip Steny Hoyer, D-Md., said in a statement that Obama's appointment of Lew -- given his knowledge and involvement in tackling budget issues - reflects the president's commitment to fiscal responsibility, and, "I look forward to working with him as we move forward." Hoyer added that "all who have worked with Bill Daley over the past year know he has been an astute adviser to the president," and wished him well on his return to Chicago. As for replacements for Lew, former OMB official and Wall Street veteran Josh Gotbaum and economic adviser Gene Sperling already have been mentioned by Democrats.
Billy House contributed to this report.
---
January 9, 2012
https://www.govexec.com/oversight/2012/01/jack-lew-to-become-obamas-chief-of-staff/35787/