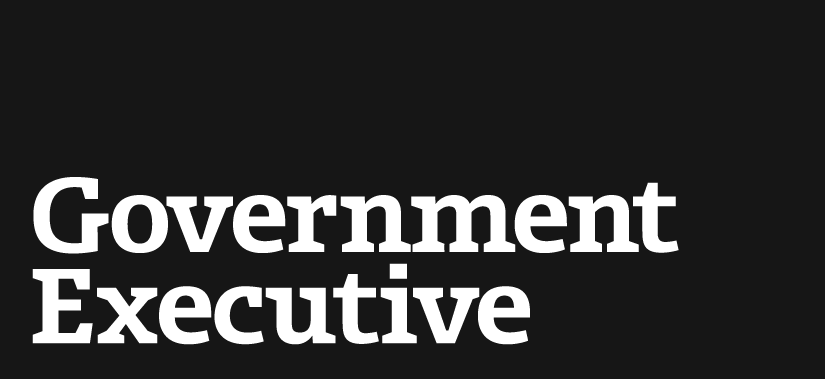 Obama jobs and deficit proposal targets contractor executive pay
September 19, 2011

President Obama's economic growth and deficit reduction plan released Monday includes a long-awaited provision that would lower the cap on the maximum executive compensation reimbursable to federal contractors.

A report accompanying the Obama administration's proposed jobs legislation, which spells out plans to save $3 trillion over 10 years, recommends an "end to the overpayment of federal contractor executives" by abolishing a formula used for 15 years to cap reimbursable salaries and instead setting the ceiling at the salary level of the senior most federal executive -- $200,000. "Setting the cap at this level will bring greater parity between federal and contractor executives' compensation," the Office of Management and Budget said in the report.

Under cost-based federal contracts, which account for $160 billion annually in federal spending, the report noted, a statutory formula sets at about $700,000 the maximum amount the government can reimburse contractor executives. This figure is based on the median amount of compensation provided to the top five highest paid management employees at publicly traded companies with annual sales greater than $50 million. That cap has risen steadily from $295,000 in 1995 and would hit $750,000 in 2011. Companies are free to pay executives more, but the government does not reimburse them for pay above the cap.

Last Thursday, Sens. Barbara Boxer, D-Calif., and Chuck Grassley, R-Iowa, and Rep. Paul Tonko, D-N.Y., sent OMB a letter seeking an updated policy on the cap before the fiscal year ends on Sept. 30, in the name of transparency. "At a time when millions of Americans are unemployed, and millions more are taking home paychecks that don't go as far as they used to, we ask you to determine the executive compensation benchmark for 2011," they wrote. "From 1998 to 2010 the benchmark has grown 53 percent faster than the rate of inflation."

The OMB proposal also is similar to one endorsed by the American Federation of Government Employees. But AFGE spokesman Tim Kauffman says the White House proposal "falls short" because it sets no limit on how much contractors can charge the government to subsidize salaries for any contractor employee above the rate for Cabinet heads, not just the top five.

Stan Soloway, president and chief executive officer of the Professional Services Council, said his contractors group opposes the proposal because it "inappropriately ties company executive compensation to irrelevant government executive compensation levels. In fact, the proposed compensation cap is not even the ceiling amount paid to government employees and has been consistently documented as being far lower than appropriate comparable compensation in the private sector," he said in a statement. "Relying solely on the government scale would place both government agencies and private sector companies at a significant disadvantage in the competition for talent."

Trey Hodgkins, senior vice president for national security and procurement policy at TechAmerica, said the proposal "is not reflective of the realities of the commercial marketplace. The intention of the formula in the statute was to allow some equity in the profit and loss centers" of the private sector, where executives "should have pay scales that are comparable to their commercial counterparts."

He expressed skepticism about the savings, noting that similar legislative proposals from the Defense Department and Congress have not been scored by the Congressional Budget Office.

Contractors will be affected by several other provisions and general goals of the deficit reduction plan.

In a discussion of program integrity, the administration estimates it can save $92.2 billion over 10 years from restructuring government operations and reducing government liabilities: $77.6 billion from improving federal program management and reducing waste and abuse, and $4.1 billion from the disposal of unused government assets.

Examples of current tools the administration plans to build to achieve such savings include using "cutting-edge forensic technology to detect and prevent fraud and error before it happens" and implementing "new accountability to these errors, posting details of error rates at PaymentAccuracy.gov, and for the first time adding sanctions for programs that fail to meet a minimum threshold for error." In fiscal 2010, the governmentwide improper payment rate declined to 5.49 percent, a slight decrease from the 5.65 percent reported in 2009, the report said. "Agencies also reported that they recaptured $687 million in improper payments in 2010 -- the highest amount recovered to date," it stated.

In one specific reform, the administration plans to correct an error in a 2004 law that limits what the Internal Revenue Service can collect in federal contractors' delinquent vendor payments to 15 percent, instead allowing the service a levy of 100 percent, yielding $141 million over 10 years, the report said.

Some in the contractor community are skeptical of the administration's assumptions about the amount of waste in federal use of contractors and consultants. Rob Burton, a former administrator of OMB's Office of Federal Procurement Policy now advocating for small business clients as a partner at Venable LLP, said, "The administration's assumption that consultants are wasteful is not valid. It seems whenever the government needs to cut, it always looks first at federal pay and contractor compensation. But it's better to identify programs that are not working."

Paul C. Light, a professor of public service at New York University who has put out his own proposal for streamlining government, applauded Obama "for finally warming to the savings embedded in government reorganization," but called for more specifics. "I'm surprised that the figures are so precise, but I assume he has the data from somewhere," Light said. "There is more to be found in the two major areas --restructuring and waste, but this is a good beginning."

Another scholar in the government reorganization field, Donald Kettl, dean of the School of Public Policy at the University of Maryland, said: "It's always good to sweep through federal options to dispose of unused assets and capture funds wherever possible. But the broader attack on fraud, waste, abuse and mismanagement is an evergreen. It goes without saying -- but must be said -- that every administration in recent memory has waged war on waste. Everything easy has long since been done; everything left is hard and requires substantial investment of energy and time. It's more like fat marbled into beef; it takes a very skilled butcher to carve it out without leaving the meat in shreds."

Clarification: The original story oversimplified the position of the American Federation of Government Employees. It has been clarified.
---
September 19, 2011
https://www.govexec.com/oversight/2011/09/obama-jobs-and-deficit-proposal-targets-contractor-executive-pay/34940/