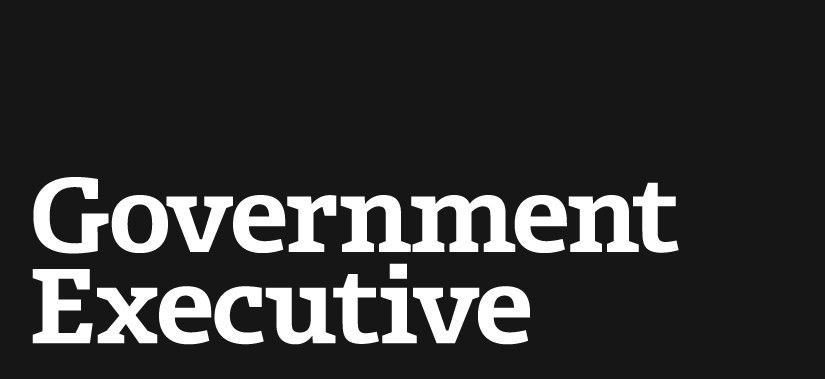 Lawmakers agree on getting rid of overlapping programs
March 3, 2011

House Republicans and Democrats are inching closer to common ground on consolidating or eliminating duplicative federal programs. But lawmakers remain divided on more controversial revenue collection proposals, such as requiring oil companies to pay royalties to the government on leases to extract oil and gas from federal lands.

On the heels of a Government Accountability Office report issued this week detailing hundreds of programs with redundant or fragmented missions, the House Oversight and Government Reform Committee held a hearing on Thursday that could be a harbinger for a bipartisan agreement to potentially save billions in taxpayer dollars without cutting federal services.

The report identified 34 areas where agencies, offices or initiatives might have similar or overlapping objectives. For example, five agencies within the Transportation Department, covering more than 100 programs, are involved in surface transportation. Three agencies and 18 programs play a role in domestic food assistance programs. And 10 agencies, encompassing 82 programs, are focused on teacher quality, often with little empirical evidence that the initiatives are effective, the watchdog found.

Sen. Tom Coburn, R-Okla., who requested the report, has projected that the programs identified by GAO represent more than $100 billion in annual losses to U.S. taxpayers.

Even limited adjustments in consolidating some of these overlapping programs could provide substantial savings, the report said. But reform of the bureaucracy will come only through intense congressional oversight and the attention of top-level managers, GAO Comptroller General Gene Dodaro told the hearing. "There are cultures and incentives that will keep things in place until they are broken."

It is unclear where the Obama administration stands on the duplicative federal programs outlined by GAO. Office of Management and Budget Director Jacob Lew was invited to testify but did not attend, earning harsh criticism from Republican Committee members. "With only a few days' notice, we could not accommodate this request at such a busy time for negotiating the current CR and a final budget agreement," OMB spokeswoman Moira Mack told Government Executive. "However, we offered to testify at another time."

OMB recently initiated a governmentwide reorganization plan to better align agencies with their mission functions. But as of yet there are no specifics.

Many of the suggestions outlined at the hearing -- and repeated throughout the GAO report -- would streamline delivery of services, rather than eliminate them, as has been the focus of GOP plans in the past month.

Investigators recommended gathering better data on interagency contracting to improve the government's collective buying power, combining federal data centers and consolidating the Defense and Veterans Affairs departments' costly electronic health records systems. Many of the suggestions mirror items that have appeared on GAO's high-risk list.

"We are not talking about cuts in services," said Oversight Committee Chairman Darrell Issa, R-Calif. "We are talking about cuts in bureaucracy."

Former Virginia Republican Rep. Tom Davis told the panel that agencies contributed to the duplication by erecting stovepipes for the delivery of information technology services, personnel rules and internal protocols.

"The result is that seamless congruencies in communications and information sharing are rare between government departments," said Davis, now the director of federal government affairs at Deloitte & Touche LLP. "Information gets lost, analysis becomes disjointed and operability becomes hindered."

Combining these lines of business could provide more-efficient government services, save money and result in shared best practices, Davis said.

But the committee's former chairman added Congress itself deserves much of the blame for redundant programs. He noted that the need for a particular service often arises out of jurisdictional greed.

For example, if a member of the Education and Workforce Committee wants to enact a job training program, he or she will write the legislation to ensure it falls under an agency in that committee's purview, Davis said. The same philosophy could then hold true for members of Veterans Affairs and Financial Services committees, who establish similar programs under the jurisdiction of their own panels.

"Under this arrangement, they are all funded differently, measured differently and administered differently," Davis said. "Common sense suggests they should be combined to take advantage of economies of scale, or even just to make it easier for citizens to know these programs exist. We can blame the bureaucracy, but in many ways Congress created the many-headed monster we bemoan in an attempt to protect its jurisdictional prerogatives."

While the parties essentially agree on low-hanging fruit such as the disposal of excess federal property and eliminating improper payments to recipients of government funds, there remains a wide gulf on how best to attack problems considered more difficult. Republicans focused much of their attention on ways to cut or sunset inefficient programs while Democrats hammered away on private sector oil subsidies, which GAO concluded could result in up to $53 billion in lost revenue to the government.

"Before we consider slashing funding for teachers, police officers and other critical services for Americans in need, " said the committee's ranking member, Rep. Elijah Cummings, D-Md., "we should first demand that oil companies making record profits pay the American taxpayers fair market value for oil they extract from federal lands.".

Rep. Peter Welch, D-Vt., said both parties were correct in their approaches and the progress could be best achieved by pairing federal program cuts with subsidy reductions. Said Dorado, "We should build off where there is consensus as a starting point."
---
March 3, 2011
https://www.govexec.com/oversight/2011/03/lawmakers-agree-on-getting-rid-of-overlapping-programs/33456/