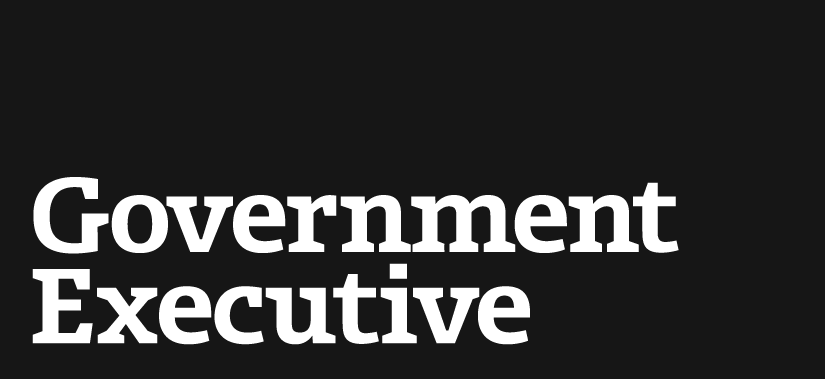 Reorganization: Lots of ideas, no details yet
January 26, 2011
Recent proposals from the Center for American Progress, a progressive Washington think tank, could offer a glimpse of possible outcomes of a proposed reorganization effort that could lead to the merger and consolidation of several federal agencies.
During Tuesday's State of the Union address, President Obama announced that he would embark on one of the most aggressive federal reorganization efforts in decades to eliminate redundancy in government operations.
Obama outlined the principles behind his proposed reorganization effort, noting that 12 different agencies deal with exports while at least five others have their hand in housing policy.
"In the coming months, my administration will develop a proposal to merge, consolidate, and reorganize the federal government in a way that best serves the goal of a more competitive America," Obama said. "I will submit that proposal to Congress for a vote -- and we will push to get it passed."
On Wednesday, White House spokesman Robert Gibbs said the president is open to "some substantive and structural changes" to reorient the configuration of the government. The administration has not yet set a time frame for the changes or appointed a leader for implementing the proposal.
"There have already been discussions in leading up to the State of the Union about how this would look," Gibbs said. "We're beginning to identify people inside the executive branch, inside the Executive Office of the President as well, that would begin to think through how do we, as you heard the president say, reduce duplication; how do we prioritize."
The president did not specifically cite agencies that could be subject to an organizational overhaul, but a recent report by the Center for American Progress, which has close ties to the White House, could provide a glimpse into which agencies could be affected.
The December 2010 report, A Focus on Competitiveness; Restructuring Policymaking for Results outlined a number of scenarios for restructuring agencies to make the government more competitive in a global market -- a recurring theme in the State of the Union speech.
The group proposes creating a Department of Business, Trade, and Technology by combining agencies at the Commerce Department with several trade and business-centered agencies and offices. They include the Small Business Administration, the United States Trade Representative, the Export-Import Bank of the United States, the Overseas Private Investment Corporation and the U.S. Trade and Development Agency.
Additional options include creating a more expansive "competitiveness agency" that would combine job training and higher education programs from the Labor and Education departments. The most elaborate proposal would merge business, trade and technology functions with science and economic development programs, including those at the departments of Energy, Transportation, and Housing and Urban Development, as well as some science coordination functions from the White House Office of Science and Technology Policy.
Jitinder Kohli, a senior fellow at CAP and co-author of the report, explained that the plan is focused less on creating cost efficiencies and eliminating duplication than on developing a central agency focused on long-term U.S. competitiveness.
"It's not just about the delivery of services," Kohli said. "It's about the development of policy."
The reorganization of Commerce functions likely would leave some offices looking for a new home. A separate evaluation, the report said, would be required to determine what to do with offices no longer aligned with the department's new mission. The National Oceanic and Atmospheric Administration, for example, might be a better fit in the Interior Department while the Economics and Statistics Administration, which includes the Census Bureau, could be merged with other federal statistical offices, to create a crosscutting U.S. Statistical Agency, the group suggests.
In an earlier report, released in February 2010, CAP cited other potential targets for consolidation, including programs and administrative processes serving low-income families, such as Food Stamps, the school lunch program, WIC (food for pregnant women and their young children) and the Child and Adult Care Food Program.
"A host of different poverty programs substantially serve the exact same people," the report said. "Poor children, for example, may come into contact with homeless services, child welfare, school-related programs, and community-based programs. But these programs do not always share information with one another about their shared beneficiaries. This can create barriers to enrollment and cause efforts to be misdirected or duplicated."
CAP's proposals could carry significant weight in the White House. The group's president and chief executive officer, John Podesta, is a close adviser to Obama, and his organization has offered several federal reform proposals that align with ongoing administration initiatives. In addition, among the featured speakers at CAP's release event for its December report was Bill Daley, the new White House chief of staff.
OMB spokeswoman Moira Mack said the federal government has not gone through a major review of its organizational structure in decades. "The results are duplicative and inefficient programs, and an organization of functions that doesn't always make sense, such as multiple agencies regulating salmon at different stages," Mack said. "In the coming weeks, the administration will begin the process of putting a plan together for Congress to consider." While details of Obama's plan are still unknown -- and might not be fully unveiled until the fiscal 2012 budget is released in February -- labor unions signaled they will not stand in their way.
"I am not afraid of reorganization," John Gage, president of the American Federation of Government Employees, said in a conference call with reporters on Wednesday. "The basic functions that government performs still have to be performed."
While AFGE is taking a wait-and-see approach, Gage is not pleased with the overall rhetoric from the speech, which he said implies that "the federal government is fraught with incompetency."
"Cutting the federal government will not cure the federal deficit," Gage said. "It will just help the top 2 percent. Federal employees are an easy whipping boy, but we have facts on our side."
The National Treasury Employees Union said it might be willing to support some consolidation efforts as long as front-line federal workers are included in the discussions.
"The central focus of any government reorganization has to be on the effective delivery of services to the American people," said NTEU President Colleen M. Kelley. "That is what government does, and that is how the common good is best served. Where duplicate or overlapping functions or operations impact an area, change -- even reductions or eliminations -- may be necessary or advisable. Nonetheless, the debate needs to be about how best to provide the services the public clearly wants, needs and expects from its government."
Congressional approval could be needed to enact at least some of the reorganization efforts. On Tuesday, lawmakers with a keen interest in government management issues signaled initial support for the proposal.
"The president's desire to work with Congress on modernizing and reorganizing government in a transformative way is music to my ears, and frankly, something I've said we need to be thinking about for some time now," said Sen. Tom Carper, D-Del., chairman of the Senate Subcommittee on Federal Financial Management. "Particularly as we struggle with massive federal deficits, we have to ensure that we are getting the biggest bang for the taxpayers' buck when it comes to running the federal government."
Rep. Darrell Issa, R-Calif., the chairman of the House Oversight and Government Reform Committee said: "Identifying, reforming and eliminating the redundancy and waste in government is an area in which there should and will be common ground. Americans deserve an efficient and effective government that works better for them than it does right now."
---
January 26, 2011
https://www.govexec.com/oversight/2011/01/reorganization-lots-of-ideas-no-details-yet/33167/