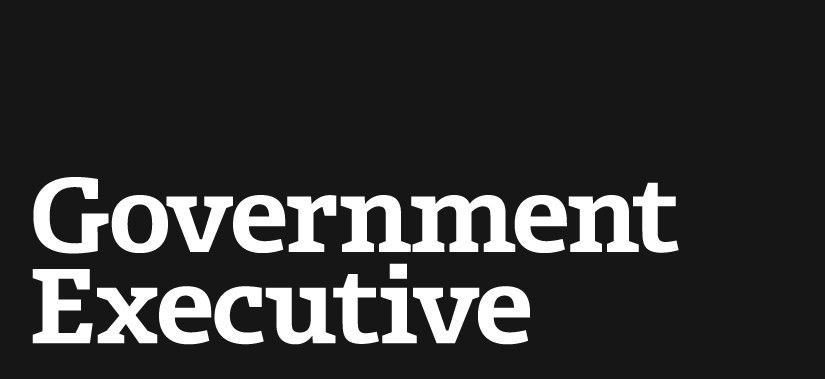 Vets preference tops list of concerns about hiring reform
May 19, 2010
As the Obama administration moves forward with its hiring reform initiatives, the Office of Personnel Management must be vigilant in ensuring merit system principles and veterans preference are preserved, lawmakers said on Wednesday.
"The federal government has long stood by its commitment to hire individuals with military service, and given the large number of veterans stemming from Operating Iraqi Freedom and Operation Enduring Freedom in Afghanistan, it is critical that we continue to uphold this commitment," Rep. Stephen Lynch, D-Mass., said at a hearing of the House Oversight and Government Reform Subcommittee on the Federal Workforce, Postal Service and District of Columbia.
OPM Director John Berry called the recruitment and employment of veterans an "integral part of making the entire federal hiring process as effective as possible." He assured the subcommittee that all hiring reform efforts will respect veterans preference and said some of the changes could even make it easier for veterans to find federal work.
"We have absolutely no intention to restrict or reduce our commitment to hiring veterans," Berry said. "In fact, we want to increase the number of veterans we're hiring across the board." OPM is watching veterans hiring carefully on a month-to-month basis, he said. At this point, agencies have been instructed simply to improve, Berry said, but more specific goals are in the pipeline.
"In the first year, the guidance we've given is do better than you did before; whatever you've done before, do better," he said. "But in our next [interagency Council on Veterans Employment] meeting, what is on the agenda to discuss is setting hard target goals that we can look at to hold people accountable in the next fiscal year. We're giving them adequate time to prepare."
Tim Embree, legislative associate for the Iraq and Afghanistan Veterans of America, said transforming the hiring process is crucial to encourage the hiring of more veterans across the federal government and to demonstrate to a new generation of veterans that the United States "has their back."
"Many veterans want to remain in public service, but are faced with a federal government that shockingly does not understand the value and skills veterans bring to the workforce," Embree said.
Embree expressed concern that programs designed to facilitate federal hiring also are making it easier for agencies to circumvent veterans hiring requirements.
"Programs such as direct hire authority, [the] Federal Career Intern Program, Student Career Experience, Presidential Management Fellows, and Outstanding Scholar Programs facilitate the federal hiring process, but inadvertently allow federal agencies to dodge employing veterans," he said.
Embree was not alone in his criticism of the Federal Career Intern Program. Del. Eleanor Holmes Norton, D-D.C., said she was shocked and concerned that OPM had not designated a watchdog to ensure FCIP is being used properly in the competitive hiring process.
Representatives from the National Treasury Employees Union, American Federation of Government Employees and National Association of Government Employees all voiced their opposition to the increasingly broad and, in their view, inappropriate use of FCIP.
Rep. Gerry Connolly, D-Va., has an entirely different bone to pick with how the federal government deals with interns. He presented data indicating that the federal government lags far behind the private sector in converting qualified interns to full-time employees. In 2007, for example, only 3,939 of 59,510 interns became full-time employees, a conversion rate of 6.6 percent, which Connolly called "dismal."
Connolly promoted his legislation, the 2009 Federal Internship Improvement Act, but noted it was intended to ensure the federal government took advantage of student or recent graduate interns. The bill would require federal agencies to report on best practices, such as whether they conduct exit interviews and implement effective intern mentor programs.
"To improve recruitment of interns into full-time positions, we must have a better understanding of best practices that could be implemented across all federal agencies," Connolly said.
Tim McManus, vice president for education and outreach at the Partnership for Public Service, said the partnership supports the legislation because it would provide data on what's working and what's not in federal internships. The database of interns the bill would establish also would create a "ready-made pool of candidates for long-term federal service," he said.
NTEU legislative and political director Maureen Gilman said the union has no problem with limited intern programs aimed at students and recent graduates.
Berry said OPM is working to improve the intern conversion rate. "We're looking forward to increasing that substantially," he said. "After we've made this training commitment, if people have performed well, that's a great pool to draw on for federal service. The legislation proposes a lot of great suggestions and whatever we do, we have to do with the hallmarks -- the merit system and veterans preference -- in mind."
---
May 19, 2010
https://www.govexec.com/oversight/2010/05/vets-preference-tops-list-of-concerns-about-hiring-reform/31551/